"An island oasis in a sea of grass, the Paha Sapa of the Sioux Indians, the new El Dorado of the gold-seekers, a geologist's paradise—yes, the Black Hills have been described in many ways. One oft-repeated observation is that they offer more variety than any area of comparable size in the world. I believe it." – Helen Rezatto, Tales of the Black Hills
The Black Hills are a sacred place. The Lakota named it Pahá Sápa ("hills that are black") because the pine-covered hills appear at a distance to be black. They also considered the area to contain the people's cante (heart). 
At 65 miles wide & 125 miles long and covering 13,000 acres of wilderness, Black Hills National Forest (BHNF) contains beauty for every season, making it a great place for travelers to either relax or, like Josh Dahlke, "get wild." Take in views and fishing at various lakes, 11 reservoirs & 1,300 miles of streams. Spend some quality time at 30 campgrounds, 32 picnic areas, and more. Hop behind the wheel and maximize the beauty on the scenic byways & overlooks. Feel the ground under your feet on the astounding 353 miles of trails within the forest, and don't miss some of the most beautiful places in the state (and the country), including the Norbeck Wildlife Preserve, Black Elk Wilderness area, and Custer State Park.
To help with the planning, here's a breakdown of all the activities you can enjoy during your upcoming trip to a place that will leave you with lasting memories of beauty and peace.
Major Roads
If driving west, take Interstate 90 to Highways 16, 44, or 85. If you're coming from the west, take Interstate 90 to any of the same highways.
---
Fees
Custer State Park: $20 for a temporary (1-7 days) license ($10 for a motorcycle)/ $30 for annual park entrance license (with the option to buy a second annual park entrance license for $15)
Black Hills National Forest Daily Campground Fees: Daily fees range from $10 to $26, depending on location and season. Fees are charged from mid-May through October.
OHV/UTV/ATV permits: BHNF Forest 7-Day Motorized (MVU) Trail Permit: $20/ Annual Permit: $25
Fees for other activities listed vary from business to business. Please follow individual links for specific information.
---
Hiking/Bicycling
The 353 miles of trails mean that there's a distance and level for any level of hiker or cyclist. The 109-mile George S. Mickelson trail was transformed from railroad bed to amazing pathway. Cyclists, runners, snowshoers, and—in certain spots—snowmobilers all share the trail. Most of the trail is flat, making it an ideal spot for families and peoples of all abilities. It's only one of the many trails available for exploration in the Black Hills.
One of the most popular hikes is Black Elk Peak in Custer State Park. The park does require an entrance fee, but the hike takes you to the highest point west of the Rockies. (More information on the hike, including trailheads, distances, and more, can be found here.) Visitors looking for adventure, backpacking, or hiking guides can learn more here.
Please note that some areas may not be safe for visitors to hike in during hunting season. It's best to review maps of game management units and/or consult a local Forest Service office to find out which areas are best to avoid during the season. Don't worry. There are plenty of great trails available no matter when you visit.
---
Camping
Spending a night surrounded by peaceful pines under a star-filled sky provides a sleep and morning that can leave you with a new perspective on life itself. The Hills have 30 campgrounds with more than 682 individual sites and three horse camps. Reservations are recommended for holiday weekends and available at the USDA Campground List and the South Dakota Game Fish & Park Camping & Cabins list
Garbage service, vault or flush toilets, a table and fire pit are available in the summer. Most have potable water. If you're camping at a state park or recreation area, you'll need a park entrance license. To obtain one, click here or call 1-800-710-CAMP (2267). Reservations can be made via that phone number or by clicking here. For more information on camping in state parks, check out this South Dakota Game, Fish & Parks page.
Breezy Point Picnic Area
---
Off Highway Vehicle (OHV)/ Utility Task Vehicle (UHV)/ All Terrain Vehicle (ATV) Information
The BHNF has more than 3,600 miles of roads and trails designed for motorized travel. Maps for motor vehicle use can be found here.  OHV travel is only allowed on designated trails and roads, more than 650 miles of which are available within the forest. Many trails are connected by 500 miles of roads that are open to all vehicles. (For specific maps, click here or obtain one for free at forest offices.) A permit is required for any motor vehicle traveling on motorized use trails in the BHNF. The permit can be purchased online here or in person at either the Black Hills and Badlands Visitor Center off Exit 61 on I-90 just east of Rapid City or at any Black Hills National Forest Service office.
If you're just starting out in the world of OHV driving, there are two areas—each less than 5 acres—designated for cross-country opportunities for beginners to practice.
---
Wildlife Viewing
While hiking, you may encounter wild turkeys, bighorn sheep, pronghorn, deer, elk, coyote, and other wildlife. Most of these are harmless, but please exercise caution. Do not approach or get too close to bison or mountain goats. Should you have a rare encounter with a mountain lion, do not run away! Stay calm and either hold your ground or back away slowly while facing the lion and standing upright. If a mountain lion moves in your direction or acts aggressively, try to appear larger by raising your arms and, if you are wearing one, opening your jacket. Wave your arms slowly and speak firmly in a loud voice. These actions are designed to convince the mountain lion that a) you're not prey and b) you may be a danger to the lion. If after all of this, the mountain lion continues to approach you, throw stones, branches and whatever else you can reach. It's also a good idea to never hike alone and always keep children close to you. Again, the chances of encountering a mountain lion are rare, but it's always best to be safe and prepared.
Cruising the 18-mile Wildlife Loop State Scenic Byway will take you through pine-covered hills, rolling prairies, and red-walled canyons, but your chances of catching animals in action dramatically increase if you make it a morning or evening drive. You can also get on the caravan tour that departs from Custer State Park headquarters each summer evening at 6 p.m. A temporary (1-7 days) license is $20 per vehicle and $10 per motorcycle. An annual park entrance license is $30 and you can buy a second annual park entrance license for $15. Don't be surprised if you see bighorn sheep, pronghorn, deer, elk, coyote, prairie dogs and numerous bird species including wild turkeys. For guaranteed or additional wildlife experiences, check out Bear Country USA. (Click here for pricing information.) It's the only place you'll see bears in SoDak, but the attraction is also home to arctic wolves, bobcats, mountain lions, buffalo, lynx, bighorn sheep, beavers, badgers, elk, coyotes, porcupine, foxes, raccoons, reindeer and more! The Black Hills Wild Horse Sanctuary features 11,000 acres of wind-swept prairie where unwanted horses enjoy a life of freedom. (Click here for price information.)  Caputa Alpacas offers a free, family-friendly experience at the only alpaca farm in western South Dakota. Experience gators, crocs, snakes and other fascinating life forms at Reptile Gardens, home to the Guinness World Record for largest reptile zoo. Just south of Spearfish, visitors can experience an up-close (and free) view of the fish production process from zygote to adult at the D.C. Booth Historic National Fish Hatchery and Archives. Hatchery grounds are open year-round from dawn to dusk, but the historic buildings and gift shop are open limited hours in May & September and every day from 9 a.m. to 6 p.m. June, July and August. If you're looking for a hands-on experience, visit Old MacDonald's Farm. From May 1st through September 3rd, kids of all ages can pet, play with, and even bottle-feed some of the farm's 100-plus animals. (Click here for rate info.)
---
Rock Climbing
From the gorgeous Needles to the backside of Mount Rushmore, there are a variety of rad places for every level of climber to scale in the Black Hills. The Sylvan Lake area in Custer State Park makes a great base for rock climbing adventures. That area and the Needles are super spots for bouldering, so much that it's where John Gill—known as "the father of bouldering"—got famous. The truly daring can try Gill's "Thimble problem," but most of the climbing is in the 5.6-5.10 range with some harder lines scattered throughout. Most are single pitch.
But Custer State Park isn't the only place to find some of the finest climbing spots in the area. With more than 600 established sport routes and less than a dozen traditional routes, Spearfish Canyon offers excellent climbing all year long. During the spring, summer, and fall, climbers can scale beautiful limestone rocks. Winter offers a unique and awesome chance to climb icicle-laden waterfalls and ice-covered rock faces. Gear up at Granite Sports in Hill City or Rushmore Mountain Sports in Spearfish. To be guided by the best, check out Sylvan Rocks Climbing School & Guide Service.
---
Horseback Riding
There's a special peace that comes from taking in Black Hills views from atop a peaceful steed. Visitors looking for horseback ride options can click here. If you're looking to take your own horse on the trail, some of the best trails include Centennial Trail (Trail #89), Big Hill Trail (Trail #72), Sundance Trail (Trail #93), and the trip from Willow Creek Horse Camp to Iron Creek Horse Camp (Trails #8 – Willow Creek Loop, #5 – Willow Creek/Rushmore Trail, and #89 in the Black Hills Elk Wilderness and the Norbeck Wildlife Preserve.) Trails in the Norbeck Wildlife Preserve & Black Elk Wilderness require an entrance fee for Custer State Park. A complete list of horse riding trails in the area can be found here.
---
Hunting
Visitors to the Black Hills can hunt turkey, deer, elk, bighorn sheep, mountain goat, mountain lion, rabbits, and game birds.  A hunting license can be obtained online or from state game departments and local retailers. For fee information, please click here.  Visitors looking for big game and turkey hunting guides and outfitters can learn more here.
---
Fishing
Within the Black Hills are 14 mountain lakes and more than 400 miles of meandering streams containing brook, brown, and rainbow trout. For more information on Black Hills fishing, click here. Fishing licenses can be purchased online or from state game departments and local retailers. Black Hills fishing guides include Dakota Angler and Outfitter (Rapid City) and High Mountain Outfitters (Spearfish).
---
Caves
The Black Hills area is home to some of the most impressive caves in the country. Located 11 miles north of Hot Springs just west of Highway 385, Jewel Cave is the third-longest in the world and features a variety of cave tours as well as an above-ground 1,279-acre park with nature trails. There is no entry fee for Jewel Cave, but fees are charged for cave tours. Wind Cave was the first cave designated as a national park and features the world's largest concentration of rare boxwork formations along with 28,295 acres of South Dakota wildlife sanctuary on the surface. Click here for fee information. Wonderland Cave boasts the largest variety of crystal formations and is open from 9 a.m. to 5 p.m. May 1st to October 31st. Admission is $15.75 for adults 13 and over, $8 for ages 6-12, and children under 5 are free. Military members receive a $1 discount. Rush Mountain Adventure Park is not only home to Rushmore Cave, but also the Rushmore Mountain Coaster, Soaring Eagle Zipline Ride, and Gunslinger 7-D Interactive Ride. Rush Mountain is open every day from May through August, nearly every day in September & October, and generally open on weekends in March & April .For specific information on admission prices, click here.
---
Unique Experiences
Did you know you can cut down your own tree in Black Hills National Forest? From mid-November through the week prior to Christmas, you can cut down your own ponderosa pine, spruce or juniper tree in the Black Hills National Forest. All you have to do is secure a permit ($10 per permit, maximum of five permits per household) and you can create a family tradition that will make lifetime memories Permits can be obtained at all National Forest Service offices in the area (except the Hell Canyon Ranger District office in Custer), several surrounding National Grassland offices, some private businesses, and by mail. Click here for more info, helpful tips, and office locations.
---
Unique Views
Both Black Hills Balloons and Black Hills Helicopters offer a bird's-eye-view of the expansive beauty of the Black Hills. The Hayride Chuck Wagon Cookout in Custer State Parks gives you a 45-minute scenic wildlife tour on a vehicle-drawn haywagon before stopping in a mountain meadow for a chuckwagon feast featuring country and folk music that the audience is encouraged to sing along with. While in the park, you can also hop on a Buffalo Safari Jeep Tour and go off-road in search of pronghorns, elk, and buffalo. Like scooters? No problem. Black Hills Scootours let you cruise around and see the majesty of Paha Sapa on two wheels.
---
Educational Programs
Visitors wanting to learn more about the Black Hills are encouraged to visit Journey Museum (Rapid City), Black Hills Institute of Geological Research (Hill City), Homestake Adams Research and Cultural Center (Lead), and the Outdoor Campus-West (Rapid City), home to a 4,600-gallon freshwater aquarium and plenty of fun for the entire family.
---
Tours
Looking for a guided tour of the Black Hills? Your options include Affordable Adventures, ABS Travel Group,  Black Hills Open-Top Tours, GeoFunTrek, Golden Circle Tours, Gray Line Tours, Great American Tour Company, Guides To Go, Harms Charters, Mike Kuchera's Wild West Expeditions, Mount Rushmore Sightseeing Tours, and Shebby Lee Tours.
---
Special Use Permits
Recreation events: Recreation events like races, rallies, contests, and others require a permit. Information and applications can be found here.
Commercial filming/photography: Commercial filming and still photography on public lands requires a special use permit. For more information and applications, click here.
Outfitters & Guides: Outfitters and guides conducting commercial trips or services must meet several requirements and obtain the necessary permit. For more information, click here.  
"Keep close to Nature's heart ... and break clear away, once in awhile, and climb a mountain or spend a week in the woods. Wash your spirit clean." – John Muir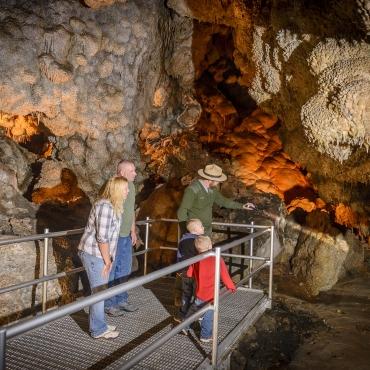 Start Planning Your Next Trip South Dakota