Stephanie Pollock & Family Explore Southeastern South Dakota

Stephanie Pollock is a photographer, blogger, wife and mom who loves exploring with her family. Read on to learn about the road-trip magic they discovered while exploring eastern South Dakota. You can also learn more about Stephanie at StephPollock.com or on Instagram @steph.pollock.
Hi! I'm Stephanie and I live with my husband and 3 girls in Colorado. South Dakota is near and dear to our family—after vacationing there two summers in a row, we have fallen in love and often talk about each of those trips. Due to the current world circumstances, traveling is a little crazy right now, and road trips are making a comeback. Road trips are so much fun and totally doable with kiddos if you are flexible and patient. Here is a list of my go-to family ideas for Sioux Falls, South Dakota's largest city.
Upon arriving, you might as well drive straight to Falls Park, where you have 123 acres to stretch your legs and let everyone get some fresh air. You can check out what's left of the Queen Bee Mill and get a the 360-degree view of the Falls and city skyline from the park's Observation Tower. If you're up for an adventure, you can bike, ride and skate down the Greenway Trail that joins at Falls Park and loops around the city. You can also look into renting a kayak through Sioux Falls Kayak Rentals to see the city from the Big Sioux River. While we were at dinner one night, we sat by the water and got to see people kayaking the river which runs through the city. It looked so peaceful! The girls were too young at the time, but it would be a blast to do now that they are older. Our favorite part of Falls Park is how you can get close to the water and even climb on the surrounding rocks.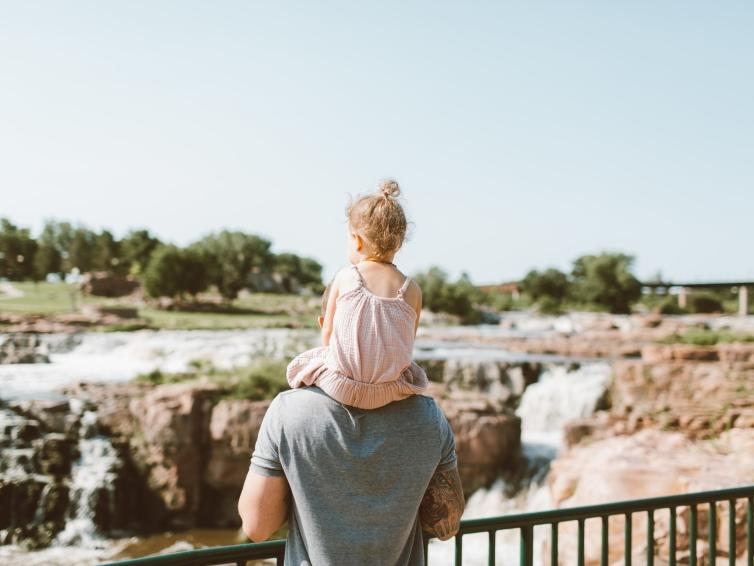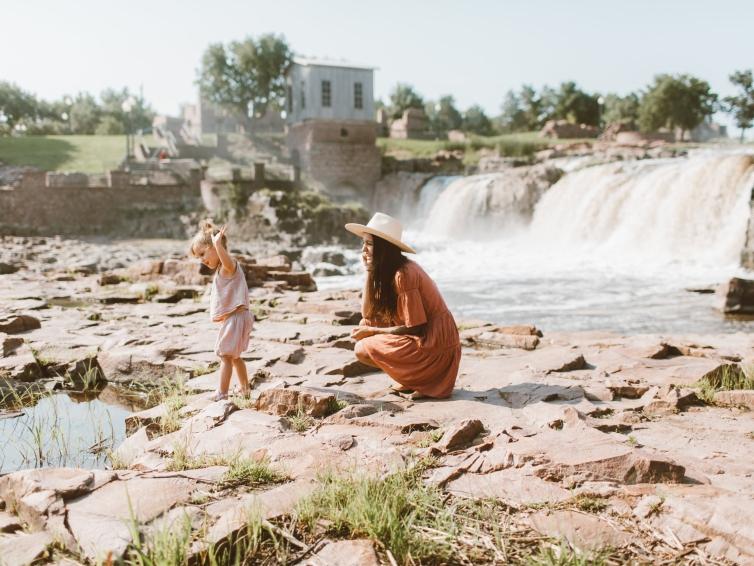 Family-Friendly Activities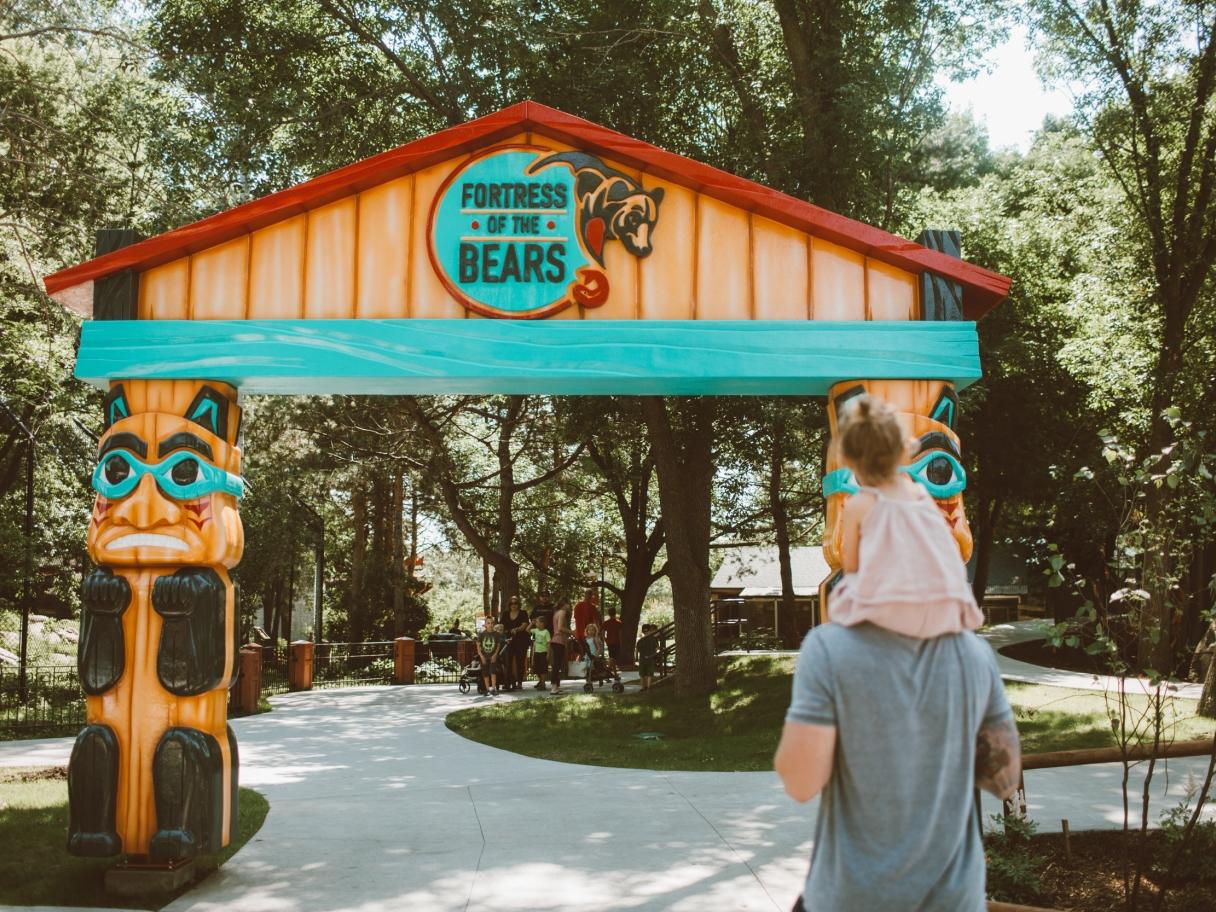 We stopped at the Great Plains Zoo & Delbridge Museum of Natural History. The zoo was a blast—we saw bear cubs and baby snow monkeys and got to feed the giraffes. It also includes a natural history museuem, which is fun for older kids. We also made sure to make a stop at the Butterfly House & Aquarium. The aquarium is fun and has quite a few sea creatures you can touch and learn about, but the butterfly garden was our absolute favorite. My girls go crazy for butterflies, so we spent the most time in there hoping some would land on us. Once one did, it was met with so much joy and laughter.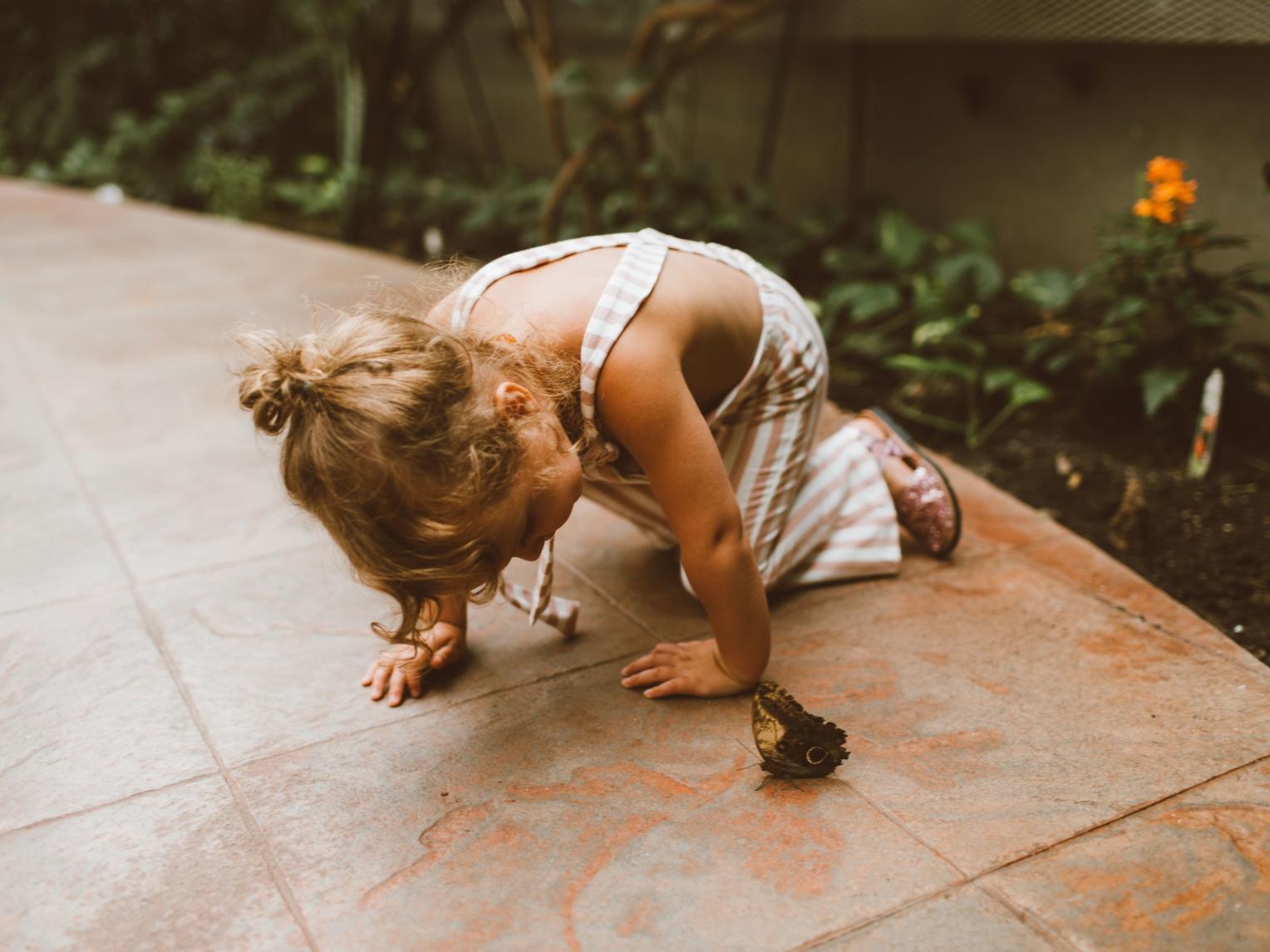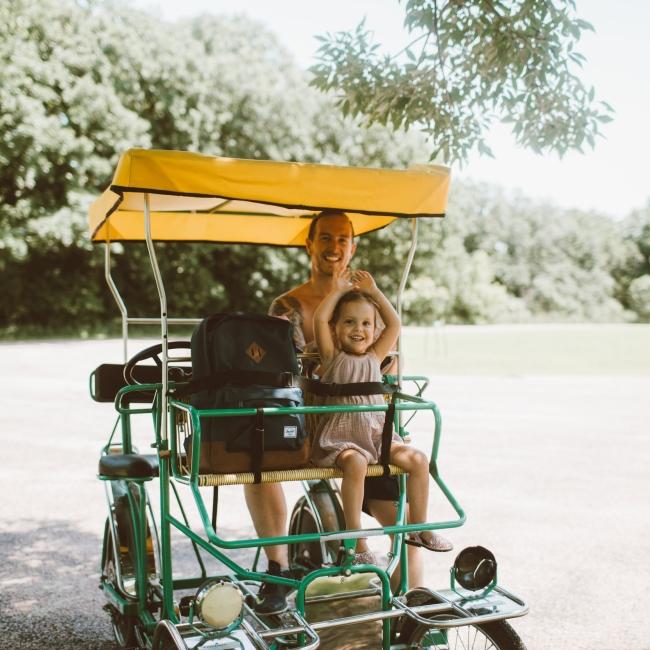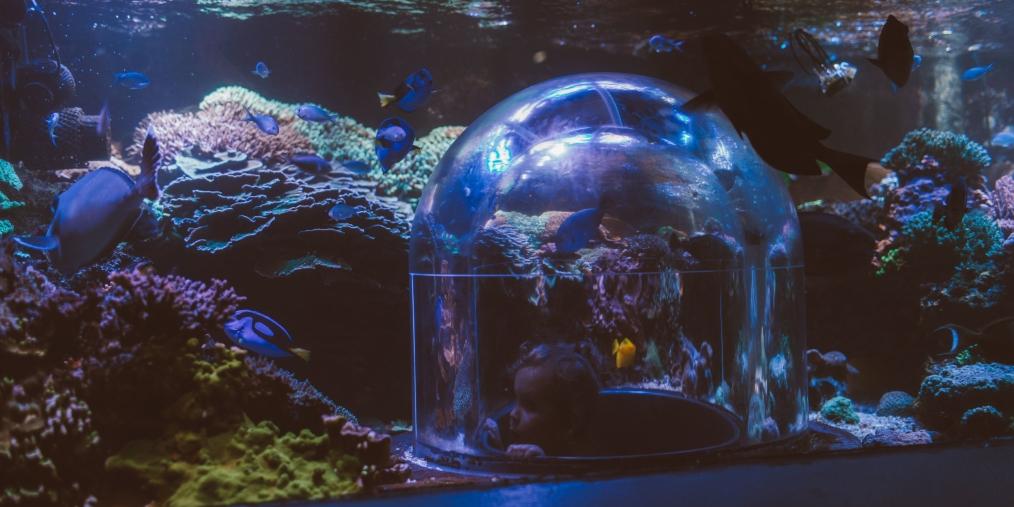 Every time we've visited South Dakota, we are always shocked by how green and beautiful it is. We hit up a few state parks in the areas around Sioux Falls. Good Earth State Park has hiking trails and lots of scenic overlooks. On our way to Lewis and Clark Recreation Area near Yankton, we stopped in Newton Hills State Park near Canton and rented a pedal bike. We rode that pedal bike all around the hills. It was such a fun unexpected workout, and we laughed the entire time. The park also had a water area where you could rent a bunch of fun water toys, but the girls were much smaller and we had already planned on renting a boat at our next stop. If your kids are a little bit older, I would recommend spending the day there.
We stayed in Yankton for one night because we wanted to go to Lewis and Clark Recreation Area. We got up early and hit up the Meridian Bridge that sits on the Missouri River that runs between South Dakota and Nebraska. It used to be a double-decker highway, so you can walk the entire bridge and then walk back on top, which makes for a nice morning walk while you drink your coffee, all while visiting two states at once.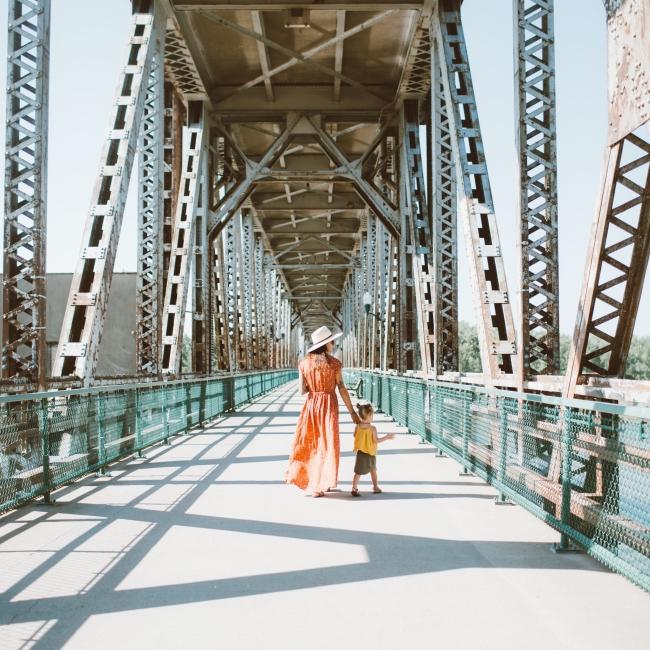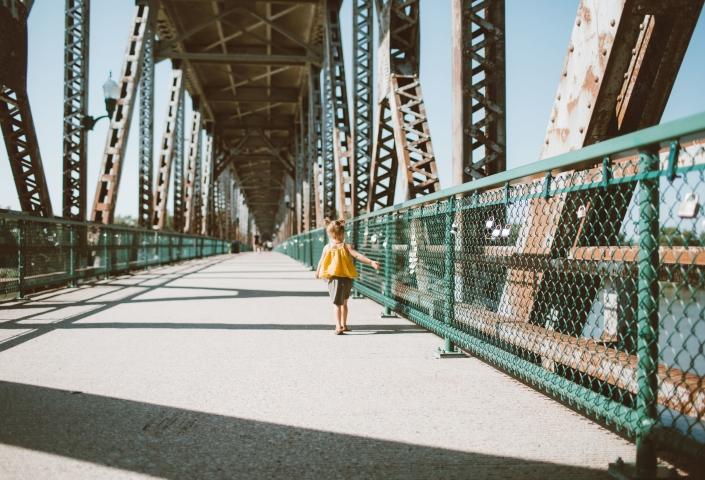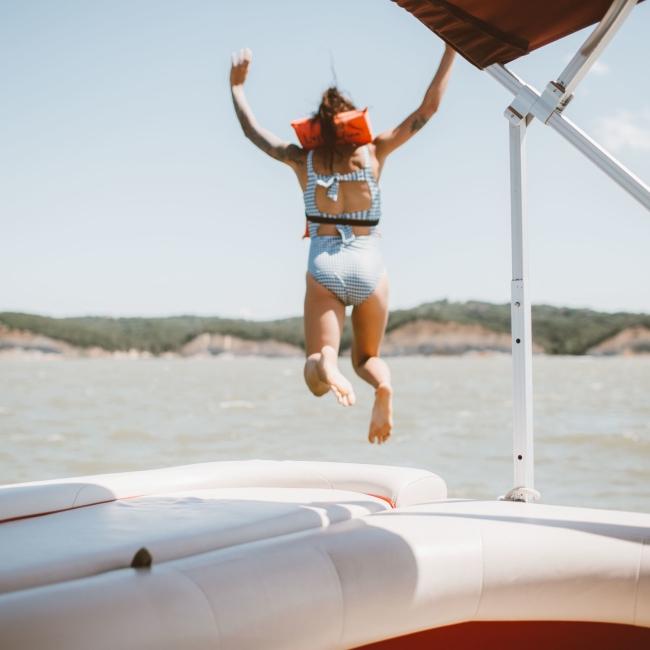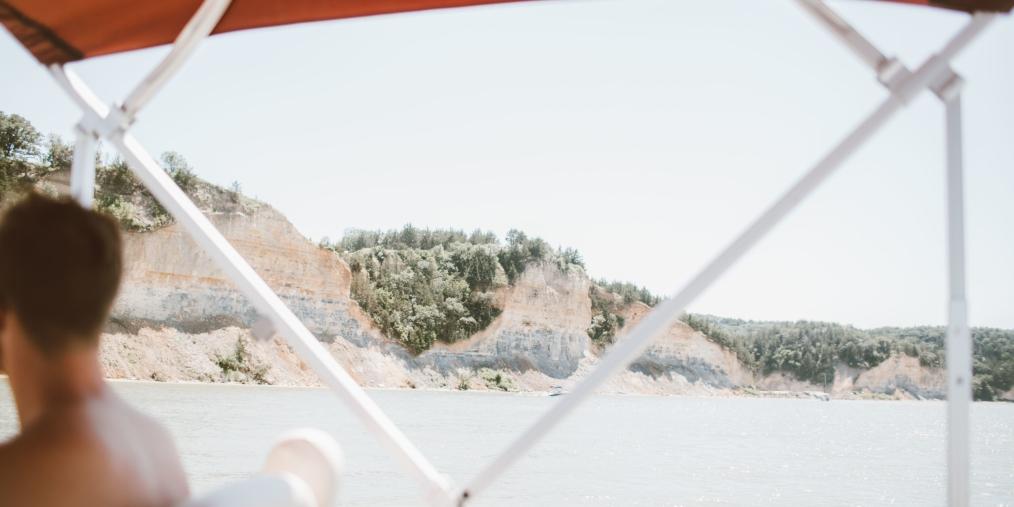 The lake day was our favorite part of the trip. Renting a boat isn't as accessible in Colorado, so getting to spend so much time on the water was such a blast. It was gorgeous out on the lake. Once we were done, we headed over to the beach to play in the sand and waves. We didn't get to stay out past bedtime since our girls were so young, but you can have campfires on the beach here. If you go, make sure to pack stuff for s'mores and stargazing because it's for sure a sight to see!
We always have the best time visiting South Dakota! If you are road-tripping through the state, make sure to check out all the other amazing spots to visit along the way.
Start Planning Your Next Trip to South Dakota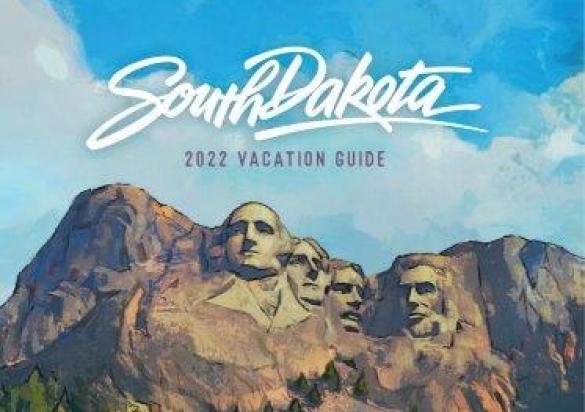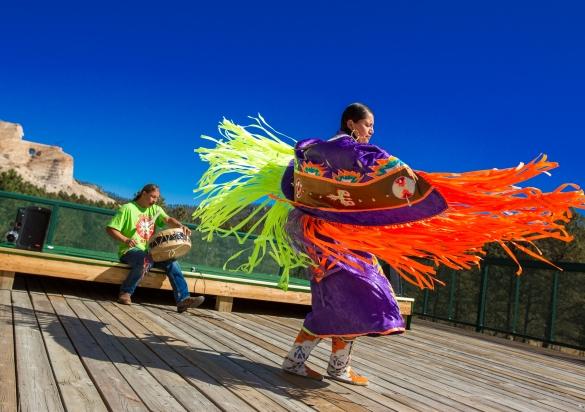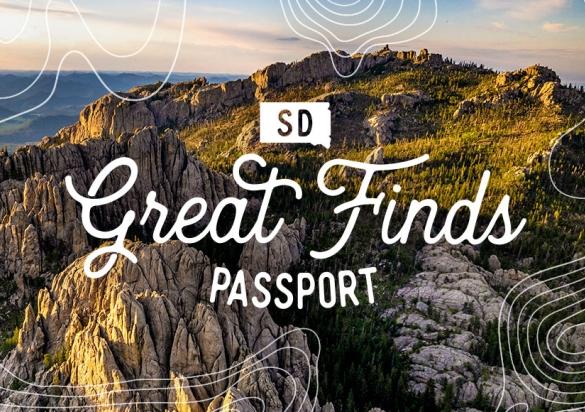 Adventures for the Whole Family