Discover western South Dakota with Getting Stamped

Hannah & Adam, also known as Getting Stamped, are a Wisconsin couple who left behind the American dream to travel the world and chase their own dreams. Spend seven days exploring western South Dakota with them, and then find out the rest of their story at GettingStamped.com and @GettingStamped.
There has never been a better time in many of our lives for a road trip than RIGHT NOW! If you are anything like us, you and your Instagram feed are in desperate need of some epic travel photos - and there's no better place than South Dakota! We are going to help you fill your feed with some of the best photo and Instagram spots that South Dakota has to offer! 
Wall Drug & Sunset in Badlands National Park
Kick off your western South Dakota road trip with some kitsch at none other than the famous Wall Drug in Wall. This gem is hard to miss, with the extensive signage starting many miles before the town along Interstate 90 in either direction. 
Once you are there, you'll find old-timey stores and museums to wander through, most filled with taxidermied mythical creatures known locally as "jackalopes," which are antelope-horned jackrabbits. Don't miss the chance to grab a photo aboard the giant rideable jackalope in the back courtyard. And if you don't snag a Wall Drug bumper sticker, did you even go to South Dakota?  
After a fun and quirky afternoon, it's time to get back on the road and point your GPS to Badlands National Park in time to catch the sunset. Park entrances are located at Wall (Exit 110) and Cactus Flat (Exit 131) on Interstate 90.
BONUS STOP: If you are making good time and you're into Cold War-era superpower missiles, make a stop before you get to Wall at the Minuteman Missile National Historic Site Visitor Center, right north of Interstate 90 at Exit 131. From a distance, it might not look like much, but that was the point. During the Cold War, thousands of nuclear missiles were "hidden in plain sight" in the Great Plains. Here you can learn about the Minuteman missiles, and if you plan ahead, you can actually tour one of the missile sites.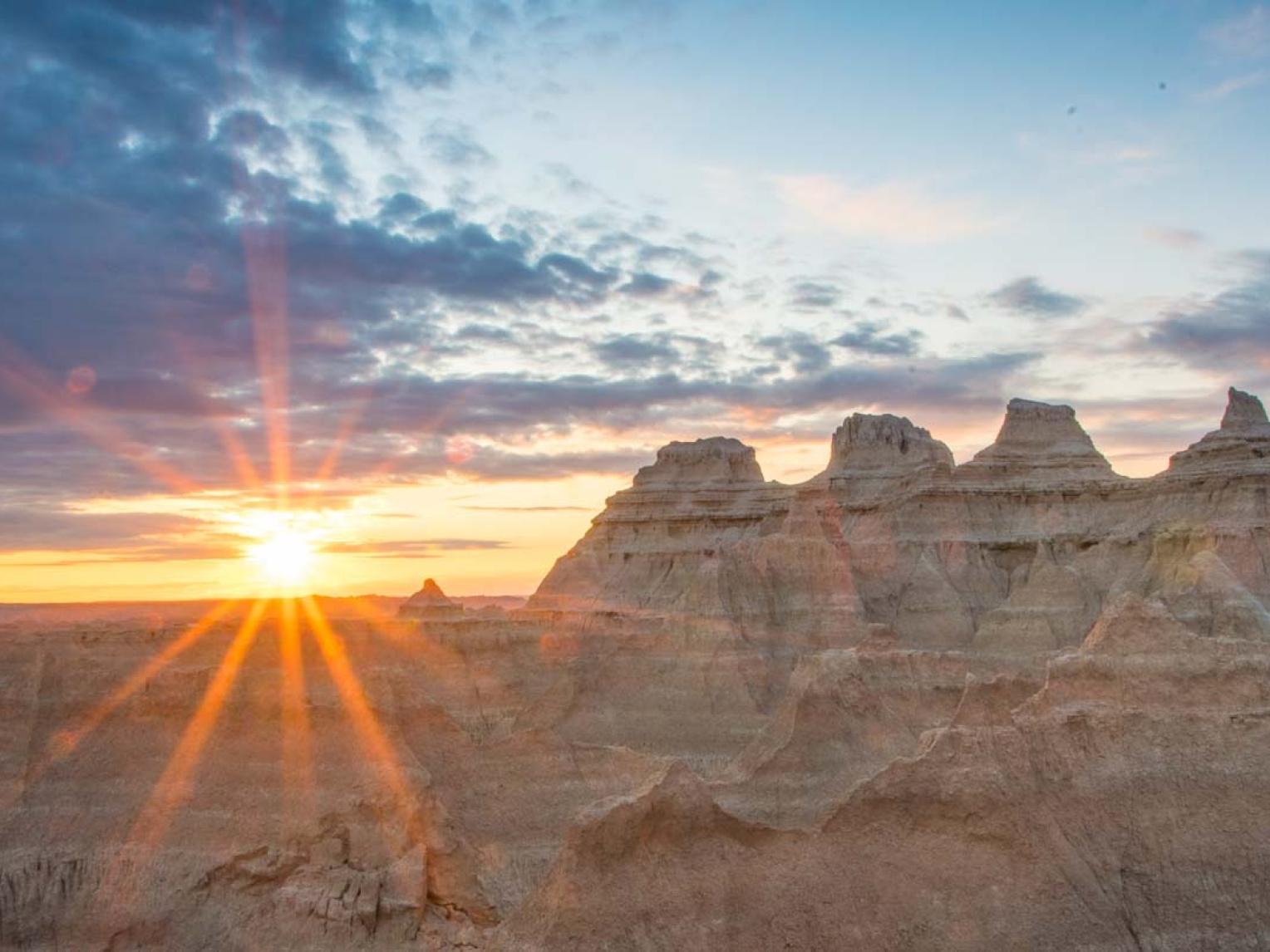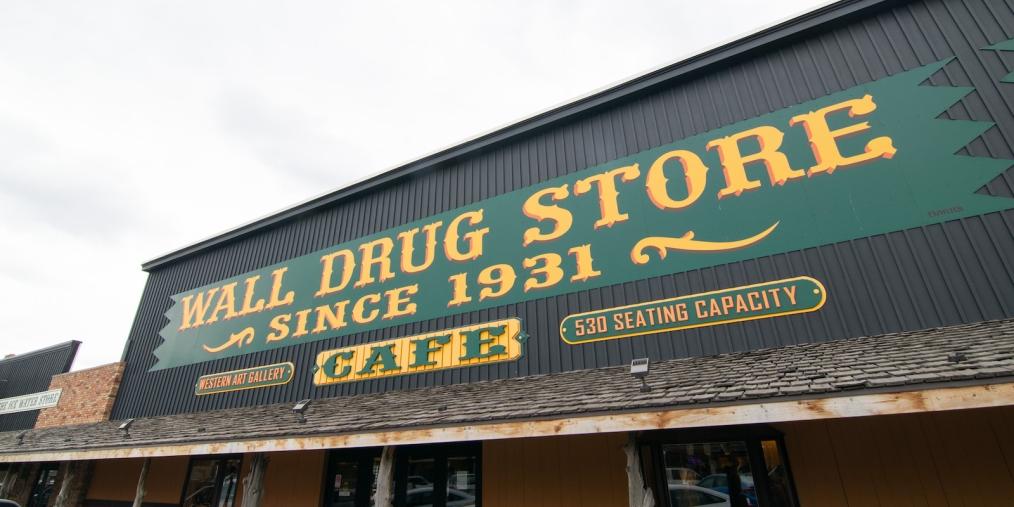 Finish your first day in South Dakota by driving through Badlands National Park as the sun starts to sink into the horizon. The warm-colored formations look amazing surrounded in the glow of a South Dakota sunset. Make sure to grab some shots of your crew alongside your car to tell the whole story of your South Dakota road trip.
WHERE TO STAY: Maximize your time inside the park with a stay at one of the lodges or campgrounds inside the Badlands. If you don't mind an early alarm clock for a sunrise to remember, consider a stay at the Cedar Pass Lodge & Campground or Sage Creek Campground; both are close to epic sunrise spots. Alternatively, the town of Wall makes a good place to base yourself as well. 
WHERE TO EAT: A stop at Wall Drug should include picking up some of their famous donuts. Wall Drug donuts are homemade and pair great with their 5-cent coffee! Don't miss the cake donuts, which come plain or hand-frosted in vanilla, chocolate, or maple - take a few to go! They make a great road trip snack!
Sunrise in Badlands on the Door/Window Trails, Day in the Park with Optional Stops near the Park 
Set your alarm clock early for a sunrise to remember in Badlands National Park. We love the Door Trail for the blue hour before the sun comes up, and Window Trail for the actual sunrise. 
Door Trail is an easy path to navigate in the low morning light and brings you to a craggy field covered in rock formations surrounded in the distance by large imposing rock walls. At Window Trail, you'll have the chance to see the sun come up between large rocky hills that open up like a window. These two trails are close together and full of epic sunrise compositions!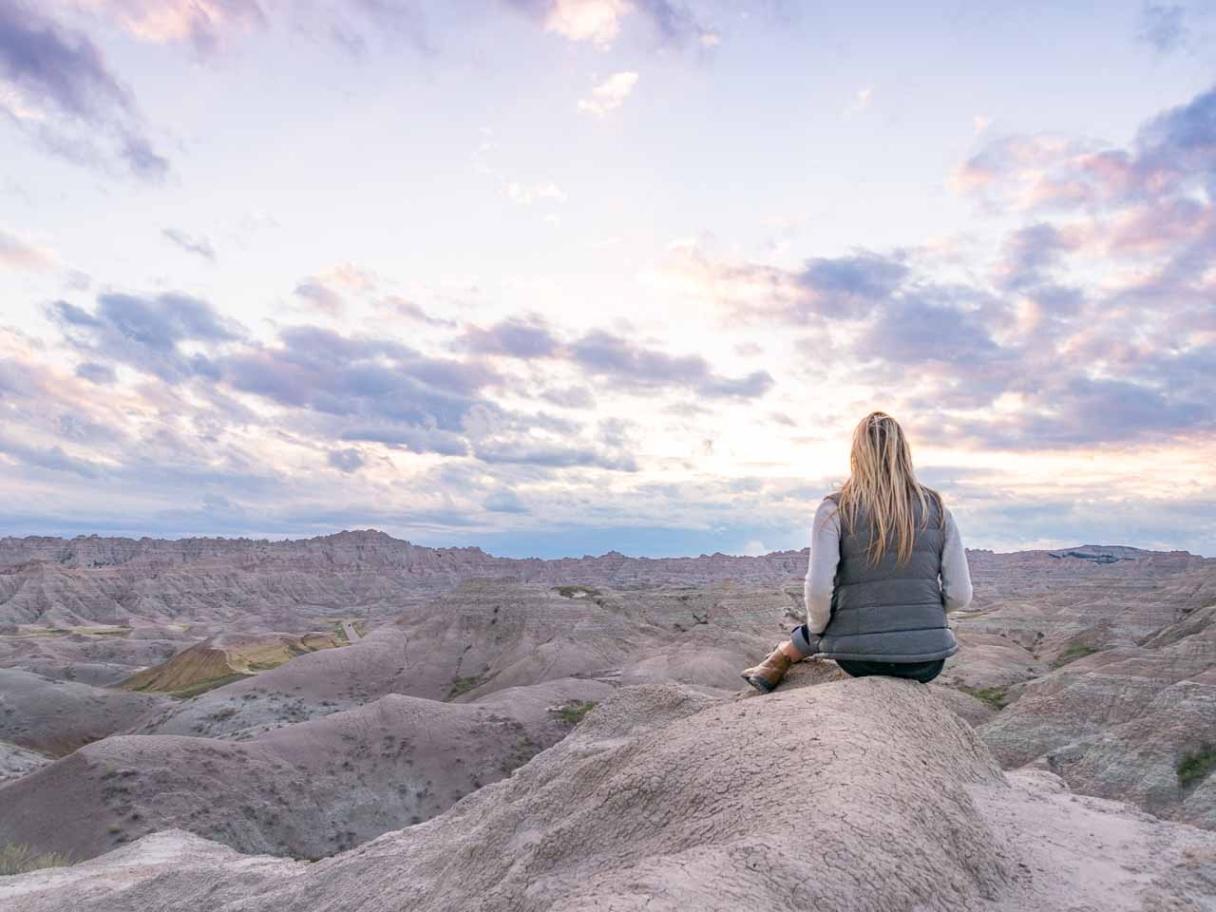 After the sun is fully up, be sure to hit a few more must-see photo spots. Some of our favorites are:
Big Badlands Overlook: Here, you'll find a seemingly endless view of the rock formations that the Badlands are known for. For a great shot here, venture out onto the rock formations (on formal trails only) to give your photos some perspective. This is an excellent place for a tiny human, big landscape-type shot!
Notch and Castle Trails: These are great for hikers, and right next to the Window and Door Trails. Both are worth the wander.
Panorama Point Overlook: As its name suggests, it has a pretty epic view of the park. This would also be a great spot for sunrise or sunset.
 
Photo tips for Badlands
Wake up early and stay in the park late — the best times to photograph in this park are the hour before and after sunset and sunrise. All of the colors of the rocks show best, and the landscapes are filled with the warm and cool tones of the beginning and end of the day. During the middle of the day, the rock colors can become a little flat. We recommend hiking during the day and getting your shots at sunset or sunrise!
Linger in the park as long as you'd like, but leave enough time to make the drive west toward the Black Hills for another adventure-filled day tomorrow.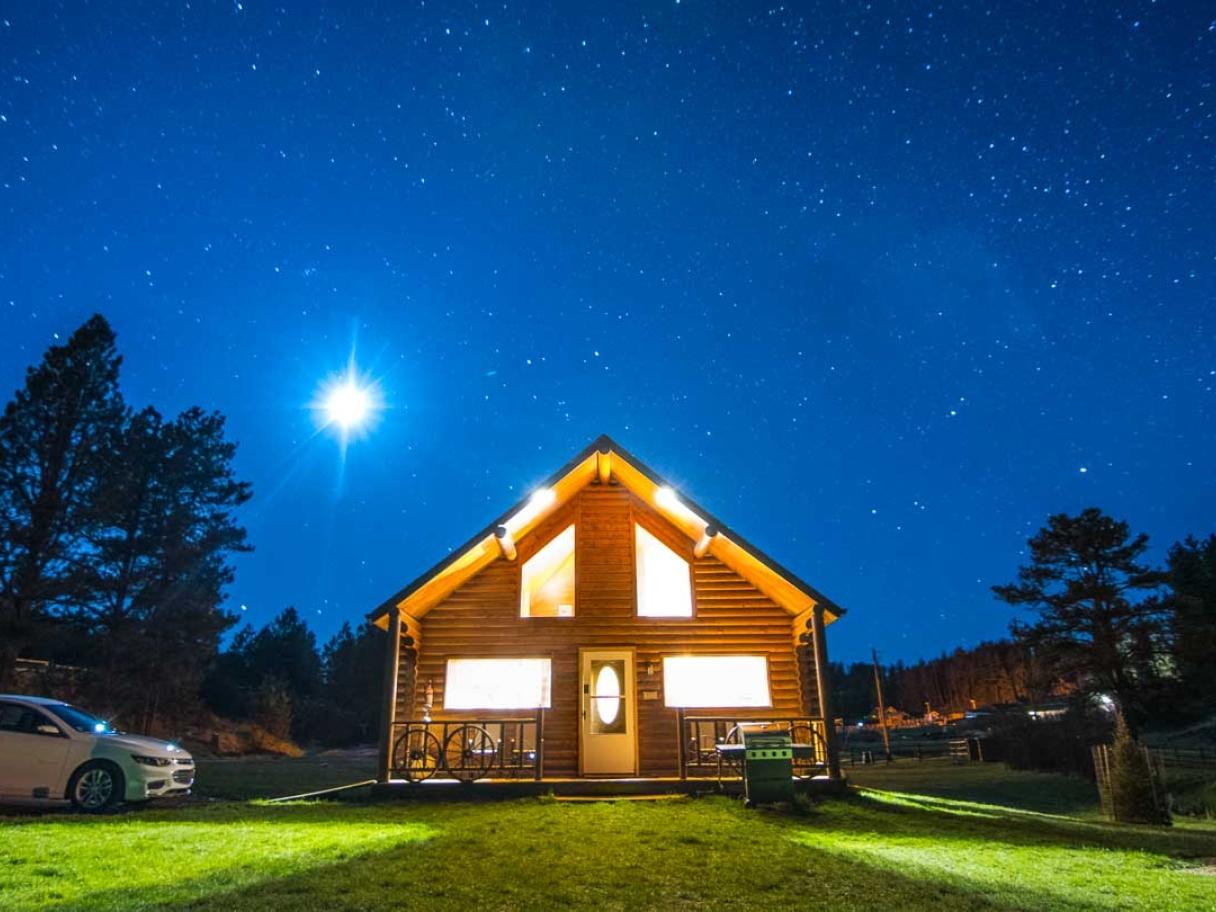 WHERE TO STAY: For the next few nights, we suggest staying in a central location like Hill City or the town of Custer. Staying put will mean less time packing and more time for early morning photos and enjoying all this beautiful part of the country has to offer. 
WHERE TO EAT: After a day out exploring, you'll be hungry. In Hill City, head to Desperados, a circa 1885 former saloon known for its bison burgers and great local craft beers.
Custer State Park & Needles Highway
Get your driving shoes on, because today is going to be one of the best drive days on this road trip and, in our opinions, one of the best in the county!
Start your day with a visit to Sylvan Lake or a morning hike through the large rocks that surround the lake. The large smooth boulders around the lake make for interesting photos and a great place to spend some time. Look for creative ways to show you and your road trip buddies enjoying the lake or capture a quiet peaceful moment here.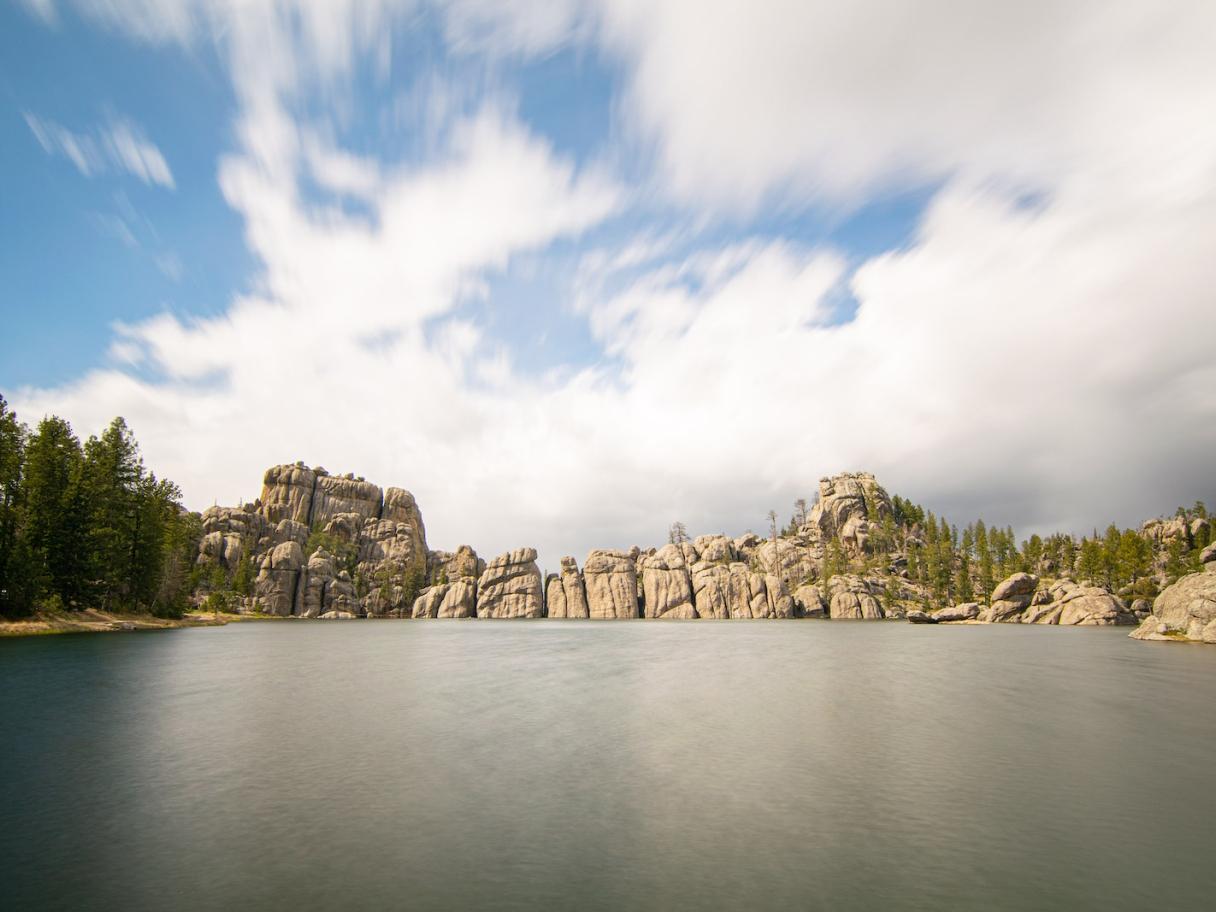 Spend the afternoon (and sunset is great too!) driving one of the most scenic stretches in the state— the Needles Highway. The eastern section of Highway 87 that runs through the Black Hills is one of the top drives in the country. This thin ribbon of road winds its way around tall pinnacle rock formations and through tunnels cored right through mountains. 
The whole drive is stunning, but there is one particular rock that really lives up to the name "Needles Highway." The Needles Eye is a fascinating stone arch that looks just like its namesake. Driving through the Needles Eye tunnel is a must in South Dakota. There's an area to park your car and watch other cars squeeze through the Needles Eye. Make sure to take some time to just take in the natural beauty of South Dakota.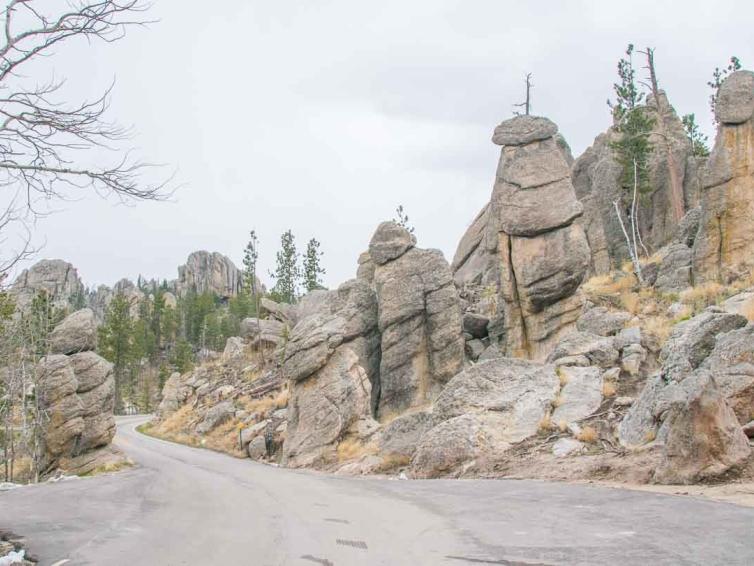 WHERE TO EAT: After a big day, you might be ready for a bigger dinner. A Black Hills tradition is a steak dinner at the Alpine Inn in Hill City. The Alpine Inn doesn't accept credit cards (or reservations), so make sure to check out the menu in advance and bring enough cash along with you.
Crazy Horse and Sunset & Night Show at Mount Rushmore
There are a ton ofattractions near Mount Rushmore National Memorial to see! Kick off your day with a visit to what one day will be the largest mountain carving in the world. Yes, larger than Mount Rushmore. Crazy Horse Memorial was started back in 1947 and depicts the famous 19th-century leader of the Lakota Native American people. Crazy Horse's face is completed with great detail, and visitors can take a bus ride to the base of the mountain for $4 to get a closer view. 
After getting face to face with Crazy Horse, take the long way between South Dakota's famous faces up Highway 87 for a view of Black Elk Peak. This towering rock is the highest point east of the Rockies, and worth pulling over for a photo stop.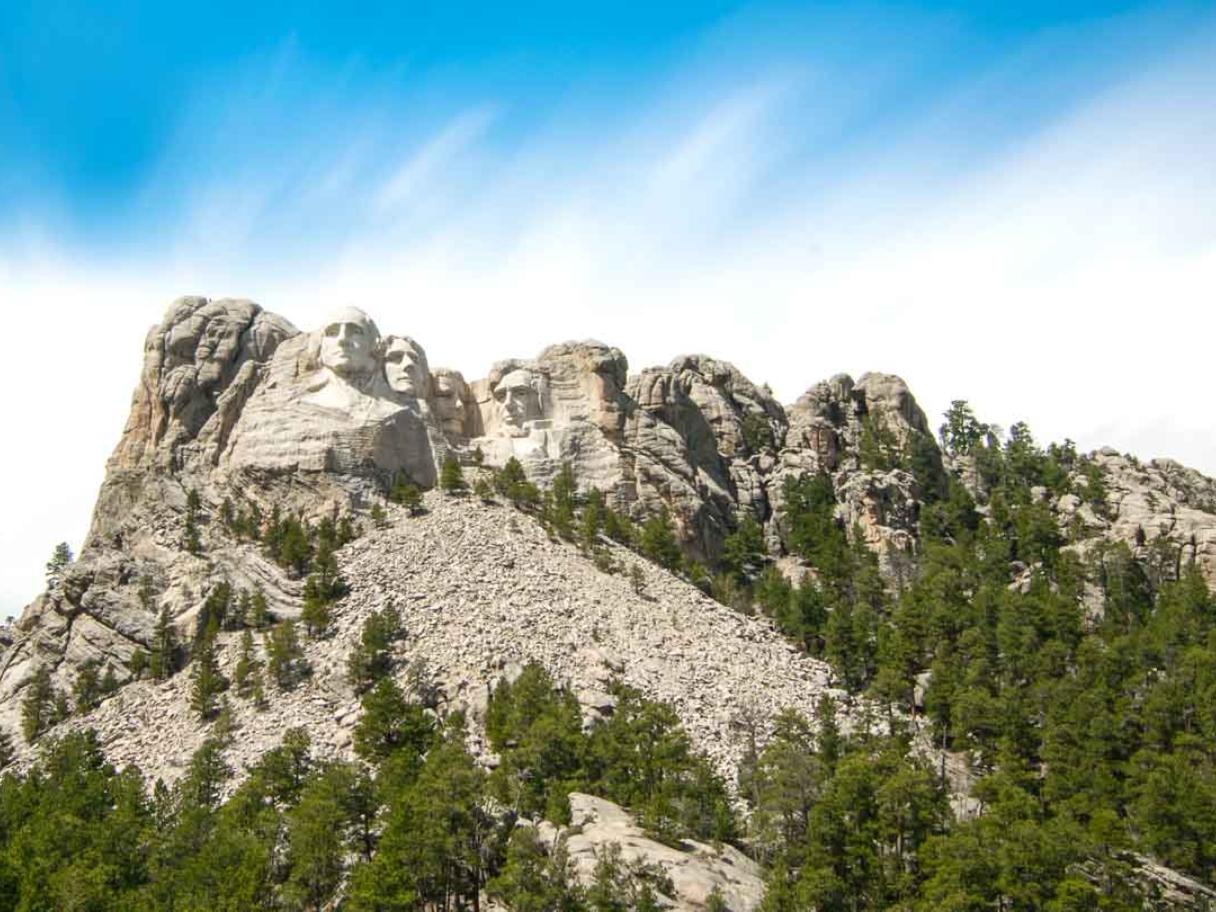 Finish up Day 4 with South Dakota's most famous scene, Mount Rushmore National Memorial. These four presidents carved into the side of the mountain are probably a big reason this trip was on your bucket list. Don't worry, Mount Rushmore lives up to the hype!
RECOMMENDED HIKE: The Presidential Trail Loop is a short & easy trail which is still very popular, but on this 0.9-mile loop trail, you will have fewer visitors than the viewing platform as well as a different perspective of the presidents. 
WHERE TO EAT: Head back in time at the Ruby House Restaurant in Keystone. It's a 1900's style dining room serving up great steaks, ribs, and more.
 
Photo tips for Mount Rushmore
Bring a tripod and stay for sunset and the evening lighting ceremony. Most people have photos of the white rock faces against a bright blue sky, which is stunning, but if you want something a little different, head to the monument later in the day and watch the sunset behind the southeast facing presidents. Another view you don't see pictured as often is a shot of the famous faces at night. Along with a nightly ceremony, spotlights are switched on, and the sculptures have a whole other look. 
If you can't plan your visit to Mount Rushmore for later in the day but are still looking for a fun and interesting way to shoot the familiar faces, try using a strong ND (neutral-density filter) and shoot a long exposure. This will make unique, streaky clouds and erase most people in your photos. 
Black Hills National Forest
Encompassing a large part of the southwest of the state, the 1.2 million-acre Black Hills National Forest could keep a photographer busy for a lifetime!
If you are up for a challenge, you can actually hike up to the top of Black Elk Peak, where there is a stone fire lookout tower with unparalleled views. Up here, there are also a few large staircases just screaming to be photographed! You'll have to put in some work to get these Instagrams, as the loop hike is just over 7.5 miles but worth every step!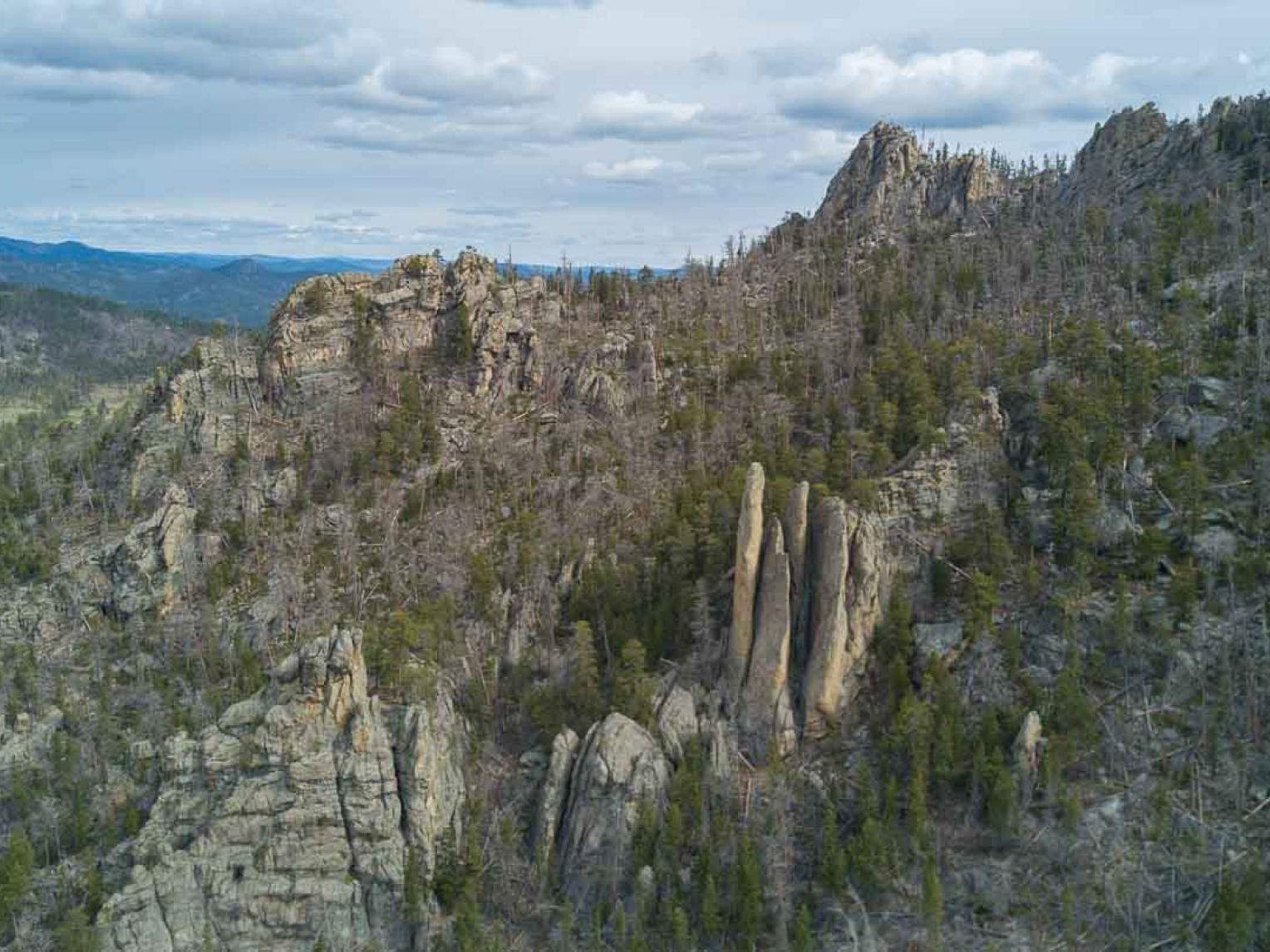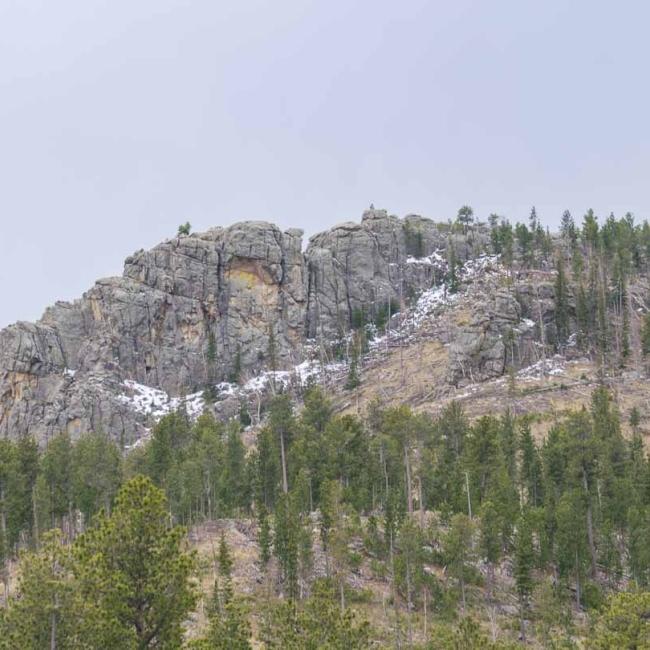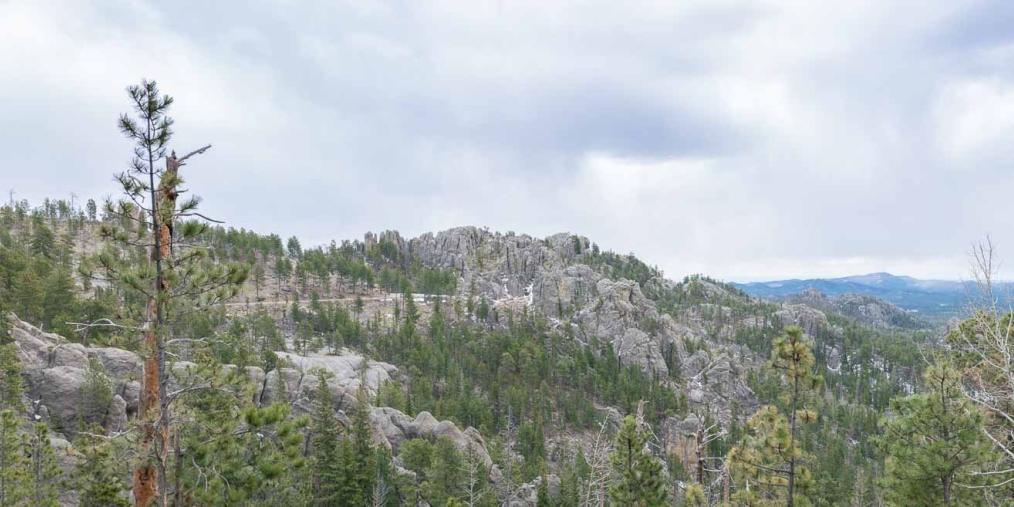 If you're looking for something a little more low-key, how about lowering yourself into Wind Cave National Park? Check out one of the world's longest and most complex cave systems, just a short drive from Custer State Park and Mount Rushmore. 
WHERE TO EAT: Step back in time to a local watering hole in Pringle, that has been serving up homemade scratch food for more than 60 years. The Hitchrail Bar & Restaurant prides itself on slow food prepared by the skilled hands of an award-winning chef. You need to find yourself inside this time capsule of a restaurant for a memorable meal on your road trip in the Black Hills. 
Deadwood & time to just let the road inspire you
Any road trip with every second of every day planned is not a good itinerary. Set off early without a real plan and see where the road takes you in the morning. Be inspired!
There's no shortage of beauty here in the Black Hills. Set a theme to your photos and see what kind of collection you come back with. Don't forget to take some pictures of the little things. Those are the pictures that will keep the memories and feelings alive long after the trip.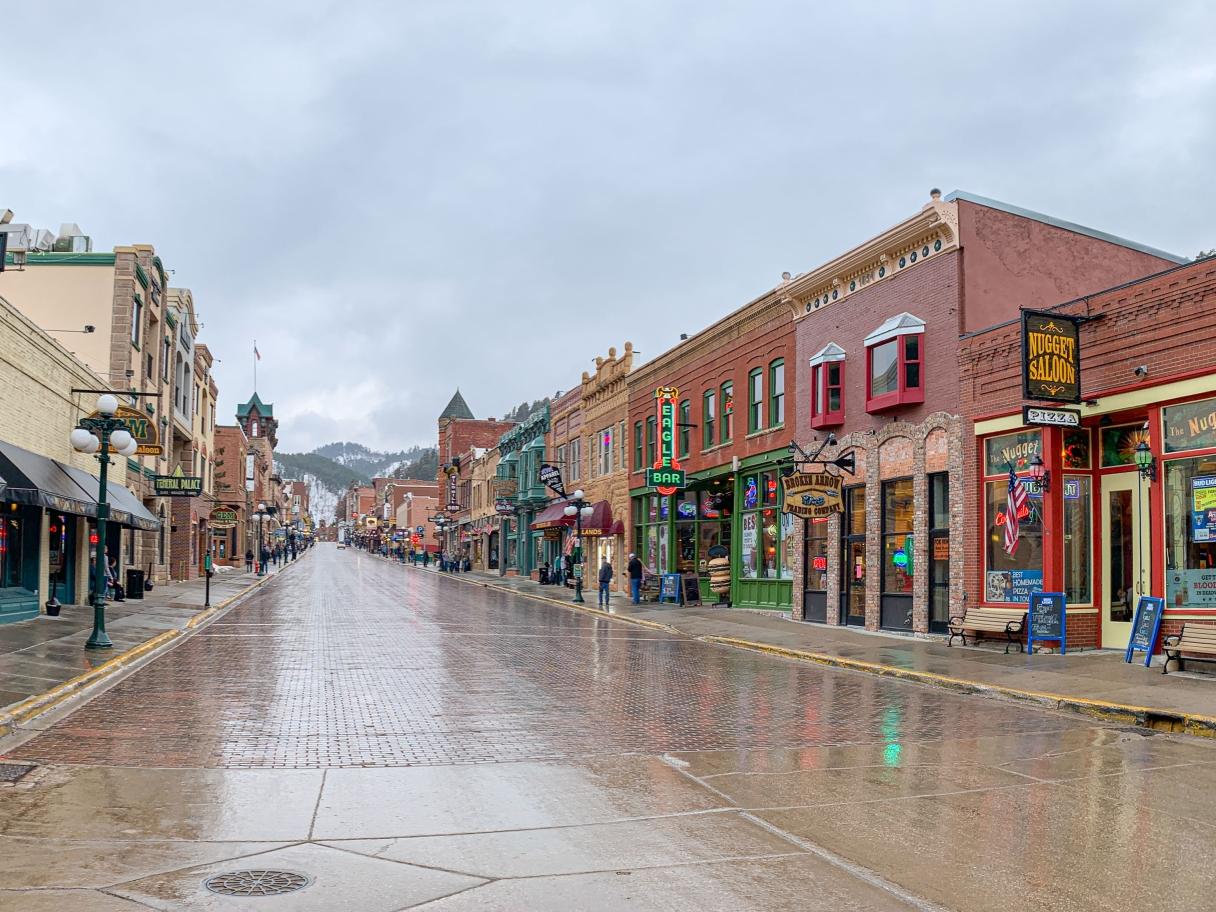 After an adventurous morning, pull into Deadwood in the northern Black Hills for some lunch and excitement. This Old West town has no shortage of stories dating back to the time of the gold rush and featuring all kinds of infamous visitors. Many of the storefronts along the main street of Deadwood are saloons, most with a unique story and tasty drinks. Plan a leisurely afternoon of shopping, eating, and drinking!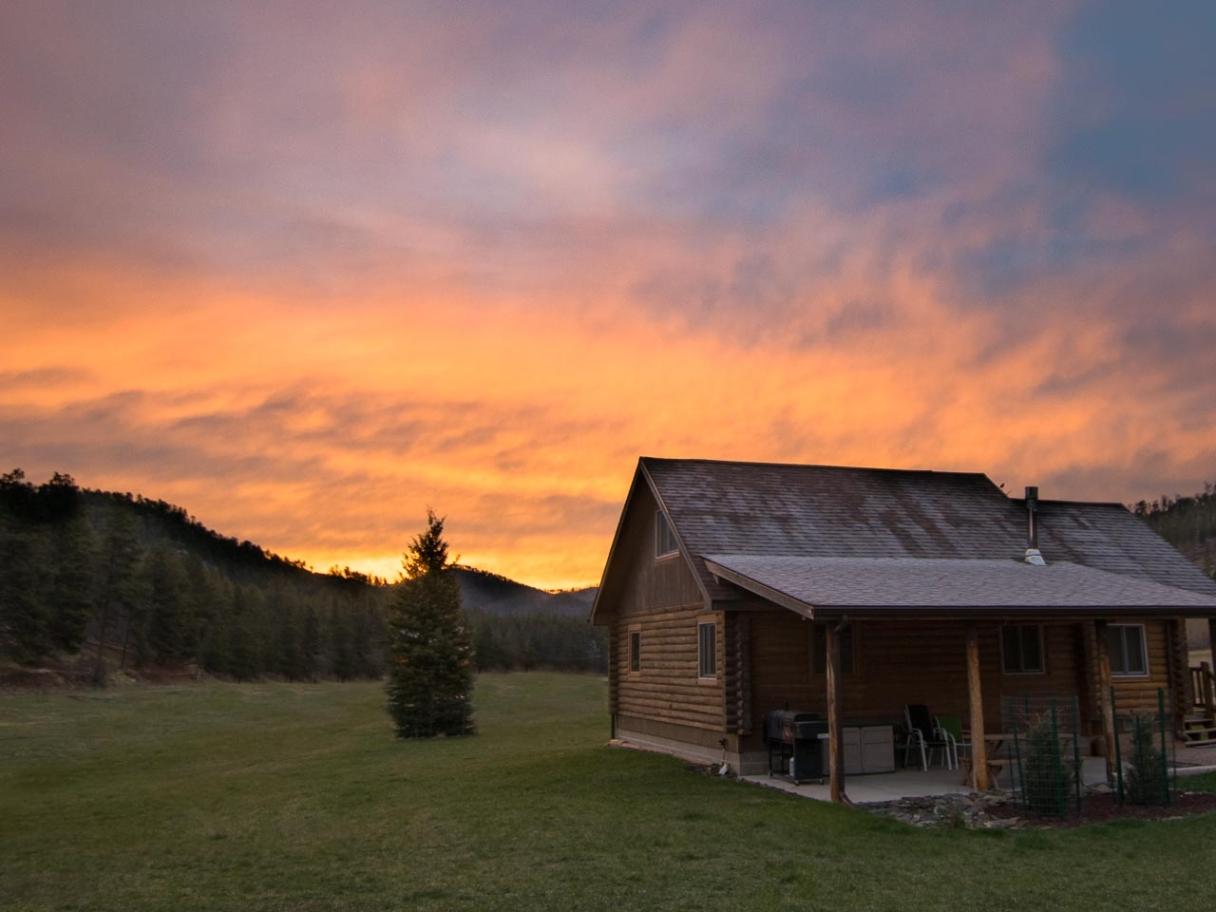 WHERE TO STAY: This night (or even the night before, depending on how many adventures you want to tackle) might be a good time to move your base further up the road. If you like a little more action at night, Deadwood might be a good option for you, but if you like to be a little closer to nature, you might opt for a stay in a small lodge in Spearfish Canyon for the last few nights of your trip.  
WHERE TO EAT: Sit down at Legends Steakhouse inside the Silverado Franklin - a steak place that comes with a side of Old West lore. Since 1876, many legendary people have come in and out of the doors of the Silverado, including Wild Bill Hickok and Calamity Jane. 
Spearfish Canyon Scenic Byway Drive & Waterfalls 
Round out your road trip with a drive down one of our favorite spots in South Dakota: Spearfish Canyon. The whole drive from Cheyenne Crossing to the city of Spearfish could be done in as little as 40 minutes, but there are a lot of stop-offs along the way that could keep you busy all day.
Inside the canyon are several waterfalls, all of which are worth pulling over and exploring. If you are coming from the west, one of the first waterfalls you'll come upon is Roughlock Falls, a multi-tiered set of falls with a large curtain of water at the back. Nearby is Spearfish Falls, a 47-foot tall stream of water falling over a rocky cliff. 
Further north, you'll find our personal favorite — Bridal Veil Falls. This wispy trail of water is the tallest in the canyon, and you can hike right up to it if you aren't afraid of a little mud or water on your shoes.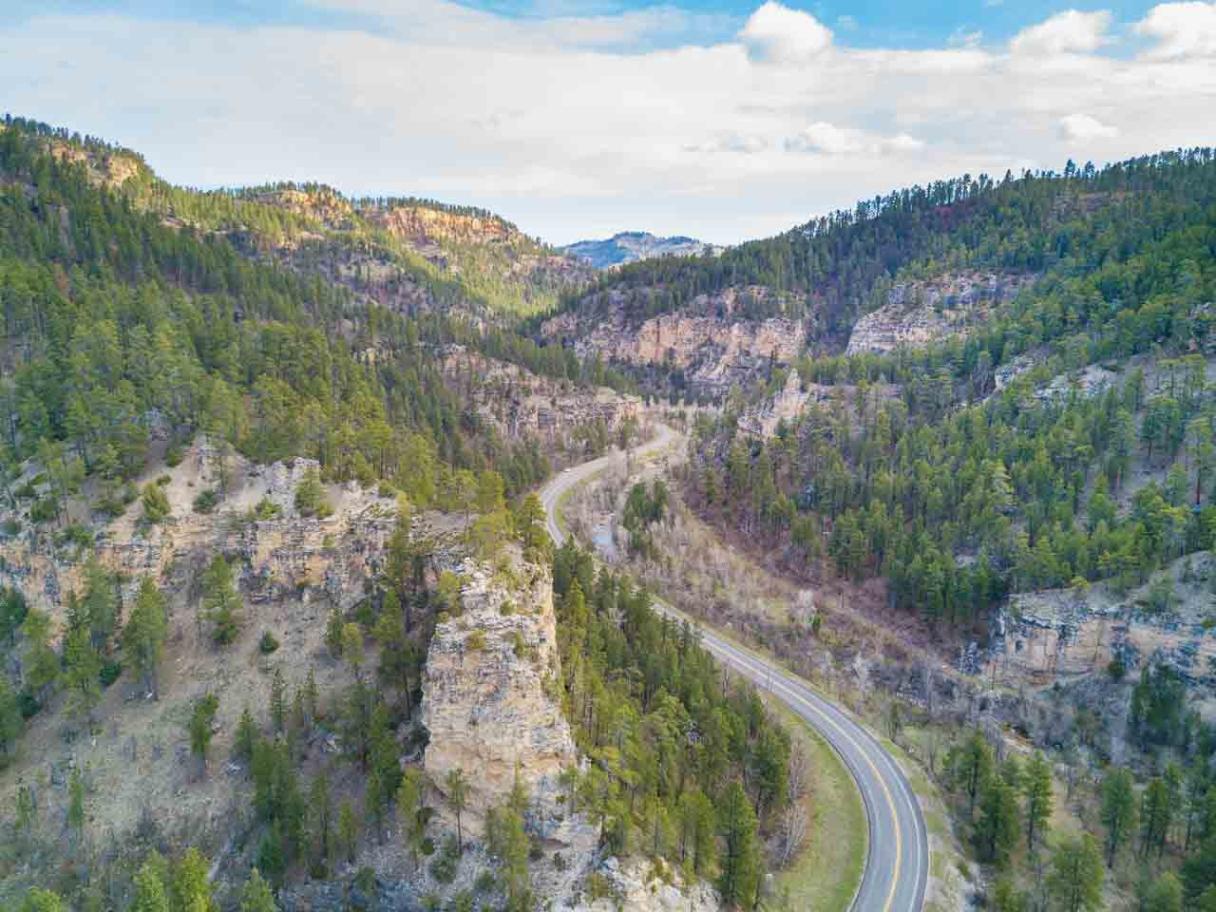 WHERE TO EAT: Try the Indian Tacos at the Stage Stop Cafe located in Cheyenne Crossing. Made with Native American fry bread and piled high with all the taco fixings, this makes for a great lunch plate to split or tackle by yourself if you are hungry after a busy day exploring.
 
Photo Tips for Spearfish Canyon: 
Get up close to the waterfalls. With a few of the falls (like Bridal Veil Falls), you can hike a short path and stand right in front of the waterfall. If you are looking for striking photos, plan a solid, bold-colored outfit, or look the part with some western flair, like a hat or boots. 
Bring a tripod and some ND Filters. If you've never used them, neutral-density filters are like sunglasses for your camera. They reduce the amount of light coming into the camera, so you can use long exposures to get those wispy waterfall shots! 
Pack a drone. Spearfish Canyon, with its tall canyon walls and interesting rock formations, looks amazing from a drone! Remember that drone regulations change frequently, so always check before you fly. 
We hope we inspired you to tackle this Instagram-inspired road trip! It can be easily done in a reverse direction, or you can mix and match activities based on your travel tastes! No matter how you choose to road-trip this beautiful part of the country, you won't be disappointed!
Start Planning Your Next Trip to South Dakota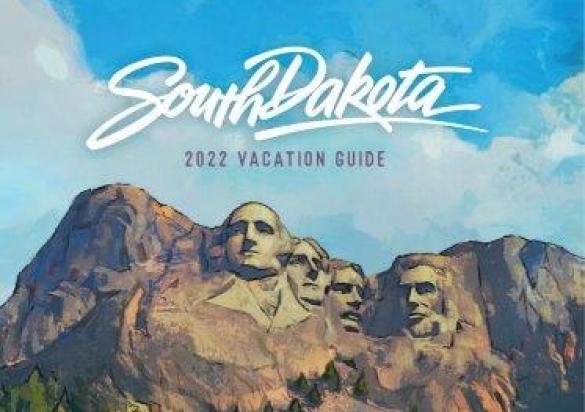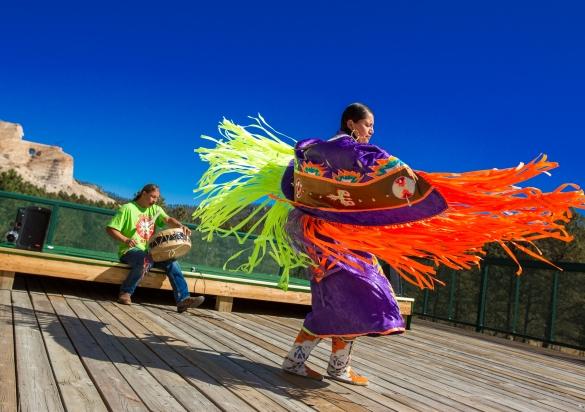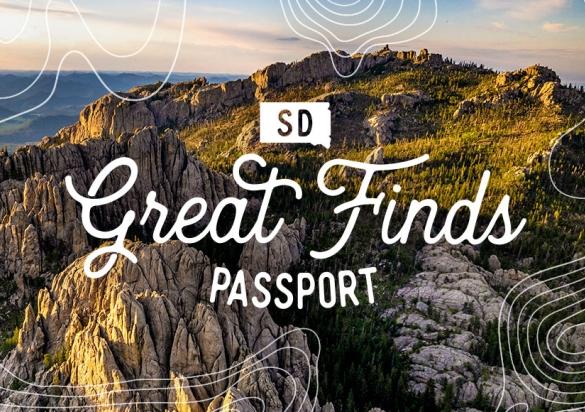 Road Trip through South Dakota