Five-Day Adventurous Road Trip with the Mandagies

Berty and Emily Mandagie are adventurous travel bloggers and photographers based in the Pacific Northwest. They provide itineraries, road trips, and adventures to elevate your experience in the outdoors.
Do you feel the open road calling your name? Every summer, we wait for those moments with the windows rolled down, the smell of fresh trees, and the sounds of rushing rivers beckoning us to come back and explore more.
Because of recent world events, air travel isn't really a popular way to get around this season. Lucky for you, road-tripping through South Dakota is one of the best ways to experience the state's wide-open spaces.
But where should you start your adventure? Where should you end it? Finally, how do you fill up your days with everything to see? We all dream of the perfect road trip route, and we're stoked to share our near-perfect one with you here. In this post, we're sharing five epic days in South Dakota that teem with nature, adventure, and the perfect amount of solitude and space to make amazing memories this summer.
Drive to Deadwood, South Dakota
Deadwood is famous for being a town that celebrates South Dakota's Wild West heritage, which includes the rough-and-tumble side of history complete with gamblers, gunslingers and outlaws. The town's streets are teeming with stories of the past — tales of famous gunfights, rowdy saloons and even ghosts!
For the perfect combination of history and adventure, consider the hike to the Mount Roosevelt Friendship Tower. This easy trail is less than a mile and brings you right to the foot of the tower, offering spectacular views of the Black Hills.
At the end of the day, grab a beer in town at one of the local saloons, kick back and celebrate the first full day of your adventurous South Dakota road trip.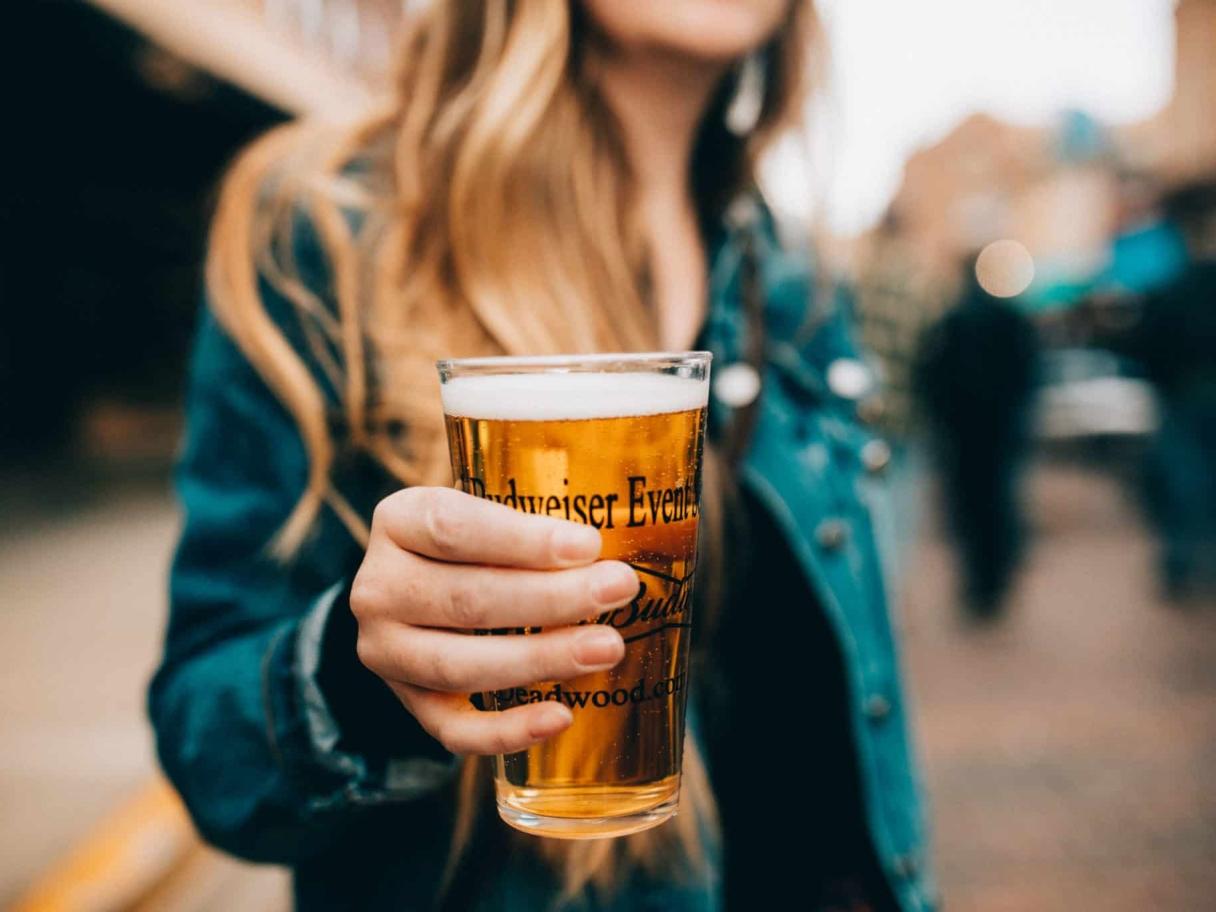 Explore Custer State Park Scenic Drives
Just a short one-hour drive south of Deadwood is the town of Custer. Here, you can find everything you need to gear up and explore nearby Custer State Park. Encompassing 71,000 acres of the Black Hills, this park is filled with rolling hills, granite peaks, and beautiful lakes & wildlife around every corner.
If you'd like to experience the park from the comfort of your own car, there are three scenic drives to take through Custer State Park — the Needles Highway (S.D. Highway 87), the Iron Mountain Road (U.S. Route 16A) and the Wildlife Loop.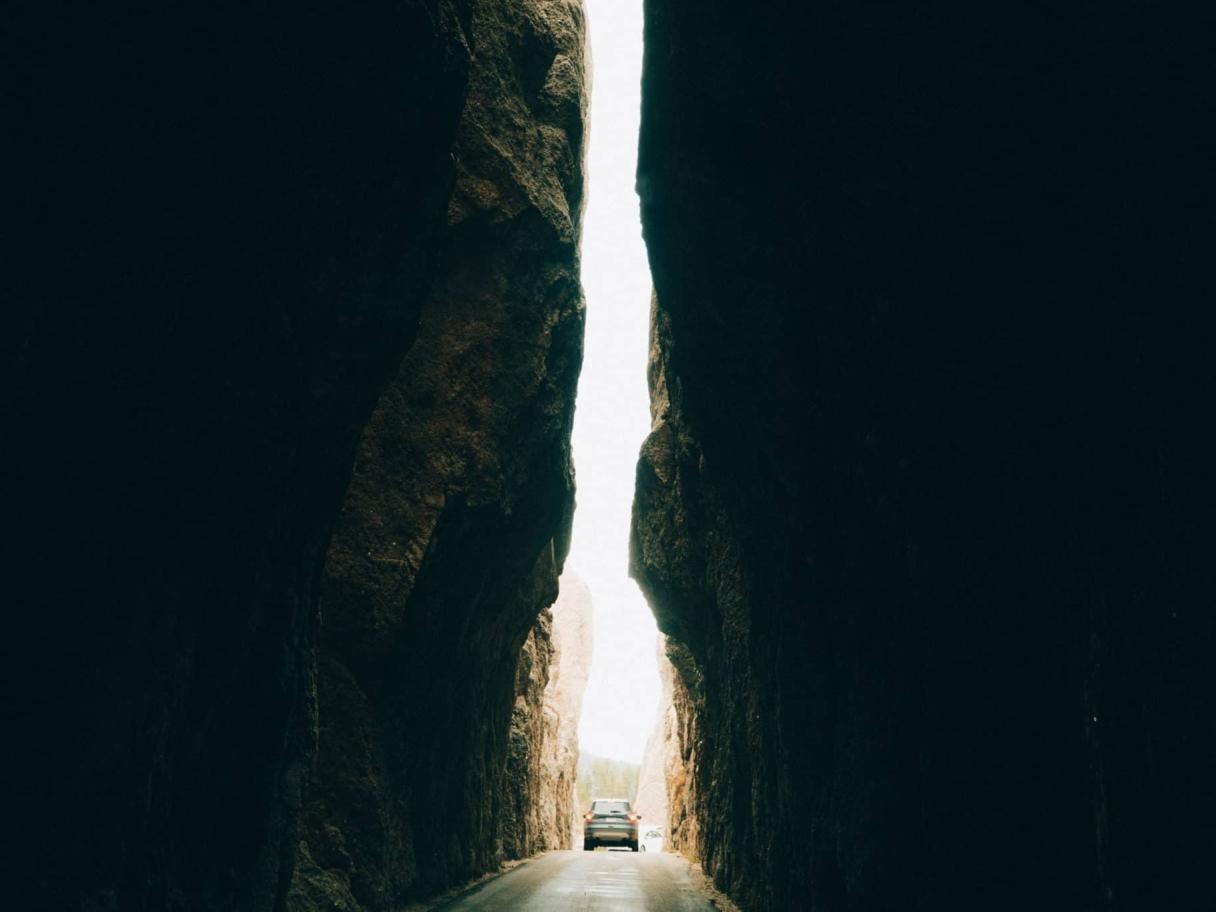 Needles Highway is a 14-mile stretch that was coined "The Impossible Highway" for its sharp turns, narrow roads, tight-squeeze tunnels, and gorgeous views.
Iron Mountain Road is roughly 20 miles from the State Game Lodge to Mount Rushmore. This route is best taken slow, so give ample time to take it easy – around 1.5 hours at 20-25 miles per hour. Along the way, you can see wooden bridges, hairpin turns, and amazing Black Hills scenery. The finale of this scenic byway is a favorite of many – at the end of a tunnel, Mount Rushmore is framed for a dramatic and beautiful entrance to the memorial.
The Wildlife Loop is an area of open grassland filled with bison, deer, eagles, coyotes, pronghorn and so many others. This 18-mile stretch of road consists of wildflowers and prairie land and changes constantly for attention-grabbing scenes at every mile.
Want to combine all three scenic drives? Take the Peter Norbeck National Scenic Byway, which combines all the best of each of these drives! Plan to go slow, pack a lunch, and spend at least 3-4 hours driving, taking pictures, and soaking in the scenery.
Hike Through Wind Cave National Park
Wind Cave National Park is one of the most popular stops on any South Dakota road trip. This summer is unique, however, because the cave itself is closed for the season. Nevertheless, there are still so many things to do in the park.
There are more than 30 miles of hiking trails, filled with prairie land, tall grasses, and gorgeous ponderosa pine trees. Here are some suggestions for easy and beautiful hiking trails to take in Wind Cave National Park:
(Easy)  Prairie Vista Loop (1-mile round-trip) It's easily accessible from the visitor center (currently closed but the parking lot is open), so you can stroll the prairie grass & interpretive signs for an easy and informational walk-through of the park.
(Moderate)  Cold Brook Canyon Trail (2.8-miles out and back) This moderate trail goes through the Cold Brook Canyon and open prairie land for a fun and interesting hike along the border of the park. Keep your eye out for prairie dogs, falcons, and raptors!
(Challenging)  East Bison Flats (7.4-miles out and back) This strenuous hike takes you across Wind Cave's rolling prairies and up to panoramic views of Buffalo Gap and the Black Hills. Hike during dawn or dusk to spot some bison, but make sure to keep your distance.
In the evening, stay overnight at Elk Mountain Campground, but call ahead to find the current availability, as it is going through a phased reopening.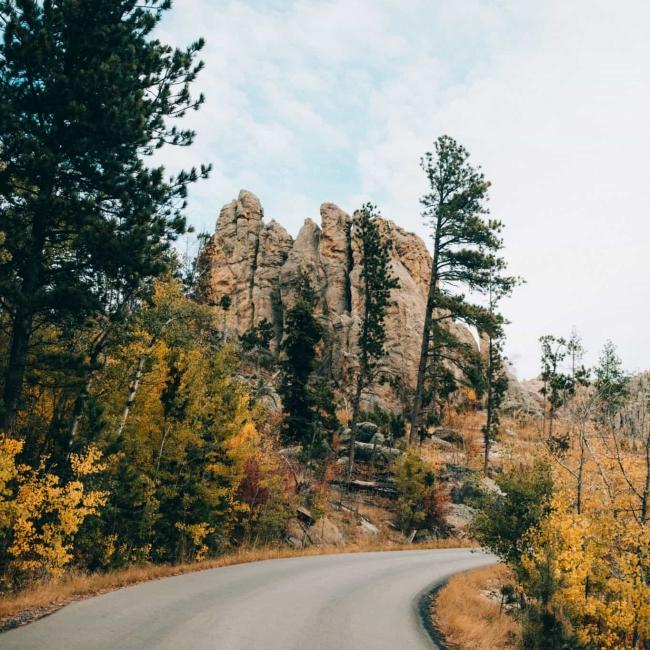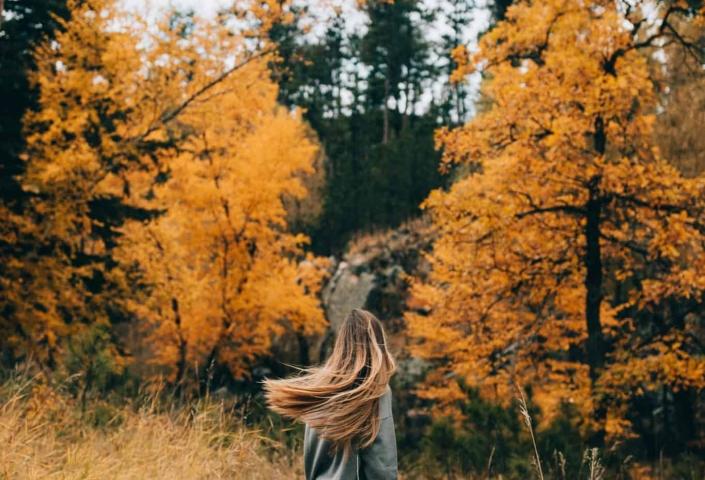 Stop By Historic Monuments
Between fun-filled days of hiking and wide-open spaces, it's time to explore some of the Black Hills' most famous monuments.
The first stop is Crazy Horse Memorial, an under-construction mountain monument that is ever-changing. The final sculpture will depict the Oglala Lakota warrior Crazy Horse pointing forward and riding a horse. Most of the viewpoints and Native American performances are outdoors, so visitors have the ability to keep a CDC- recommended 6-foot distance.
Mount Rushmore National Memorial is likely one of the most popular attractions to visit in South Dakota, and it's available (with limits) to visit this season. Before your visit, learn the latest restrictions and openings at Mount Rushmore National Memorial here.
After visiting the monuments, head east to Badlands National Park. The North Unit is the only one open this summer, but this section alone will provide you with enough sights, activities, and trails to spend an entire week in the Badlands. Don't forget to catch a sunset in the park – we recommend Sage Creek Basin Overlook.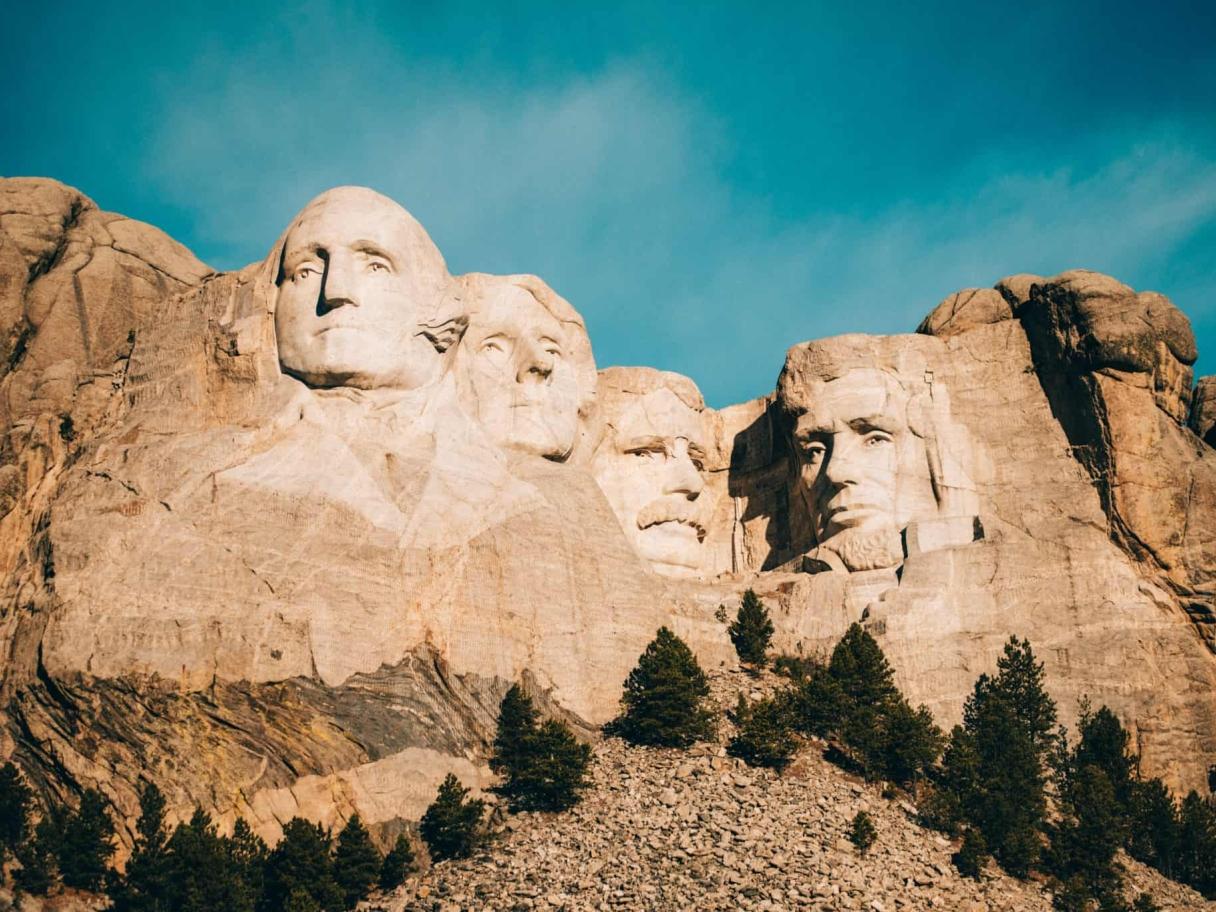 Explore The North Unit of Badlands National Park
Badlands National Park is a perfect wide-open space for exploration and offers amazing opportunities for photography. With almost 250,000 acres of protected land, there is plenty of room for people to spread out and enjoy the amazing solitude this park provides.
The South Unit (including the White River Visitor Center) is closed for the 2020 season, but check the latest park updates here before your road trip. The North Unit remains open, which consists of the majority of overlooks, hiking trails, and wilderness areas.
Driving east, you can check out famous spots like the Badlands Wilderness Overlook, Pinnacles Overlook, and the Yellow Mounds Overlook. If you want to stretch your legs and get out of the car, consider fun and short trails like Castle Trail and the Notch/Door/Window Trails.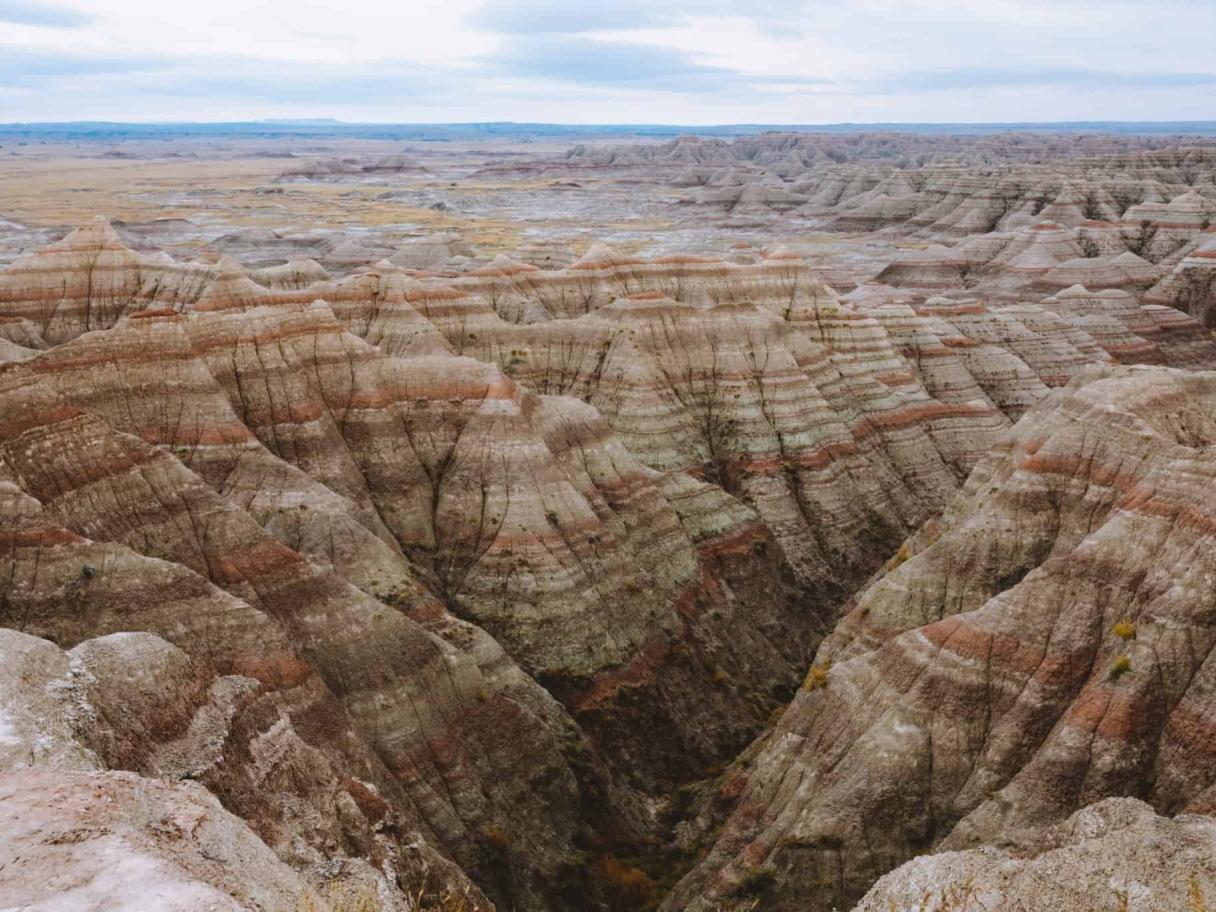 Saying Goodbye To South Dakota
If your road trip through South Dakota is simply a drive-through experience, the fun doesn't have to stop on your way home. There are a few more stops along Interstate 90 that are worth your while before leaving the state.
If you're driving west to the Black Hills, stop by the famous Wall Drug Store in Wall, and Minuteman Missile National Historic Site Delta 01, 09, and the Visitor Center south of Philip. Make sure to check the current Minuteman schedule here, as the site is currently in a phased reopening.
If you're driving east from the Black Hills, stop by the Dignity statue, which is in Chamberlain overlooking the Missouri River. You can find her at mile marker 264.
We hope you enjoyed our South Dakota social-distancing road trip! As always, make sure to follow the current CDC guidelines, call ahead to check openings for attractions, come with a lot of flexibility, and go with the flow. And while you're road-tripping through South Dakota, here are some things to keep in mind to help you recreate responsibly.
Call Ahead To Confirm Opening Dates and Times. For 2020, many attractions have adjusted days or hours of visitation. Call ahead to know what these changes are, and plan for a little flexibility.
Come Prepared. Make sure to pack extra snacks, hand sanitizer, face coverings, and maybe even extra gas, too. This will cut down on the amount of public interaction you need to have. Need some tips? Check out our 30 favorite road trip essentials!
Engage in Low-Key Activities. This may not be the summer to plan that epic backcountry trip or try out a new sport. Keep it low-key (paddleboarding on Sylvan Lake sounds good to us!) so that hospitals have space for the people who need it the most.
Pack It In, Pack It Out. Trailheads, day-use areas, and parks may not be maintained as often as they were before. To keep places from being overwhelmed too quickly, consider packing out your garbage with you instead of using the waste bins there.
Explore More of South Dakota