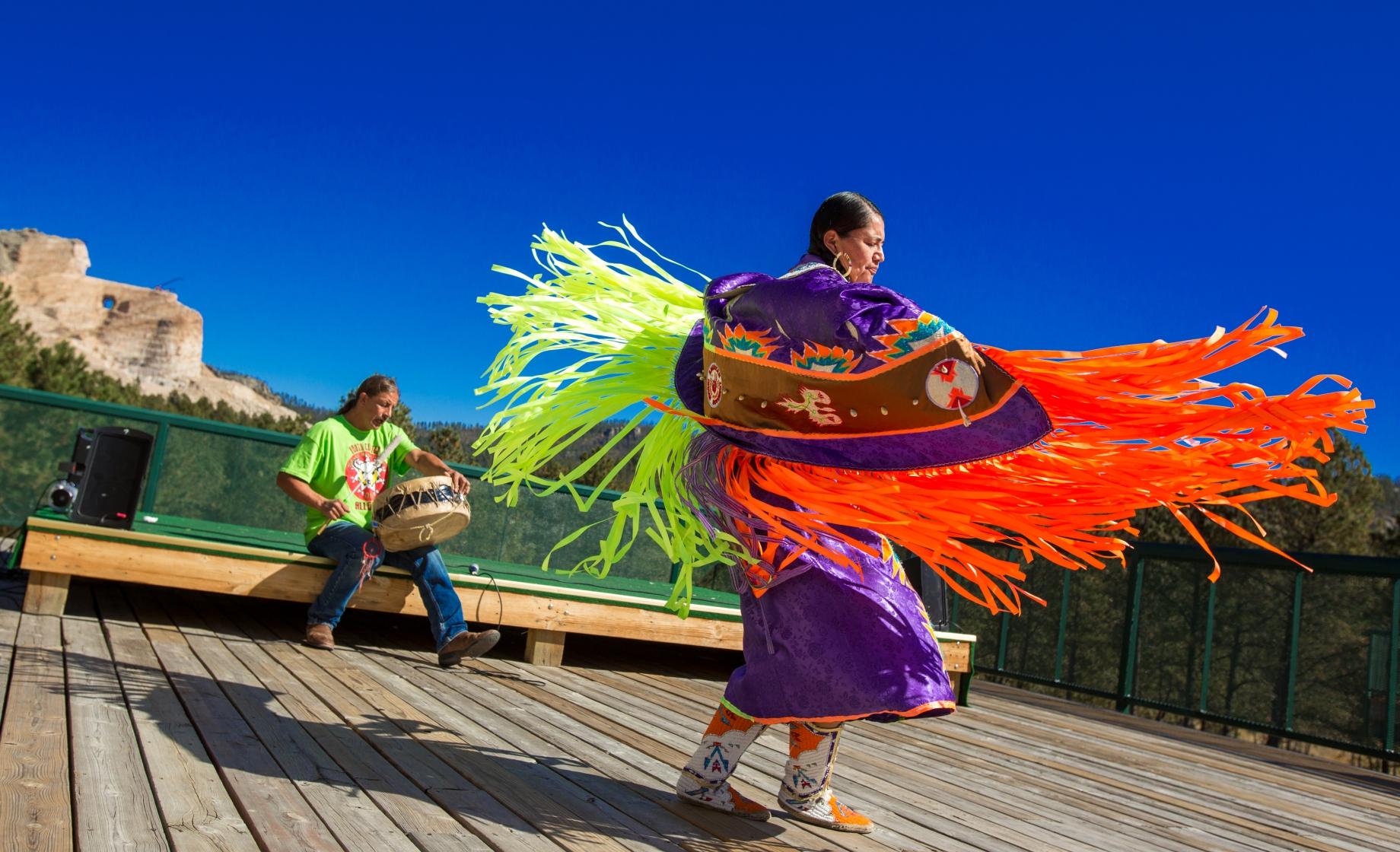 The words "South Dakota" don't exactly conjure up images of an Instagrammable vacation the same way, say, the phrase "fruity drinks by a pool in Miami" does. No, your first thought of South Dakota is probably of a cold, windy prairie full of snow and yaks. And that's because the only time you've ever seen the state was probably while either speeding through it on a road trip to somewhere else or from above at 30,000ft. 
But here's the thing, visit South Dakota once and the place -- like the Slap Chop - - SELLS ITSELF. Much more than just Mount Rushmore and the Badlands, SoDak is the most scenic, mesmerizing, and dare we say, cosmopolitan place you know nothing about. Until now. Here are 17 reasons why the state is easily America's most underrated. 
Editor's Note: Look, we swear this wasn't written by the South Dakota Tourism Board. These guys just are really into SoDak, or whatever they call it.
It's NOT North Dakota
Not that SoDak's neighbor to the north isn't beautiful in its own right, but people tend to lump the two together and automatically assume it's where that show Blood and Oil is set. To be clear: South Dakota is not huge into fracking, doesn't have much oil, and has zero temporary boomtowns with a 14:1 male-to-female ratio.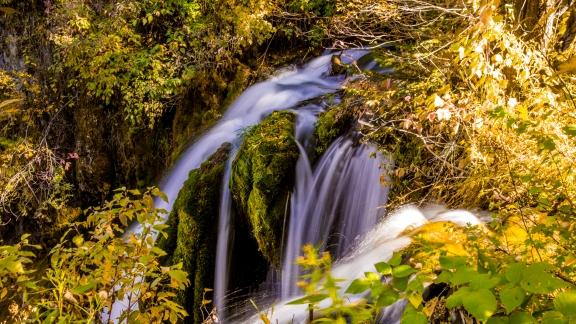 The people there define "Midwest nice"
You probably think that South Dakota is full of people with Coen-brothers accents who pack guns and wear cowboy hats? Well, you're kind of right. But damned if they're not among the friendliest folks in the country. Lost? They'll be able to tell before you even ask, and will help you get where you're going. Car spun out in the middle of nowhere because you absolutely had to drive 50 miles to the nearest Five Guys during a snowstorm? Somebody's going to give you a hand, and they'll be considerably less likely to serial kill you than in most other states. Also, they'll do it with a smile. It's just that kinda place.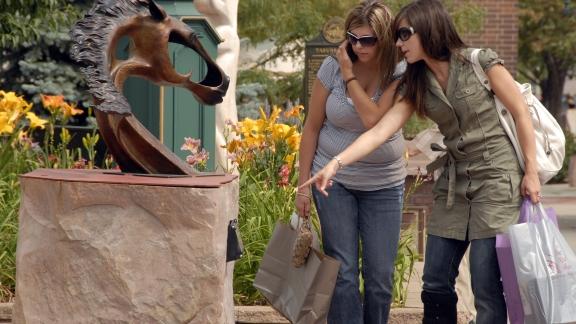 Buffalo actually do roam... and they occasionally stampede
As cool as it was seeing that one bison moping around a paddock at your local zoo, that's obviously not their natural habitat. Their natural habitat is blocking your car and causing a traffic jam in the middle of nowhere. Also, wandering the prairies of the American West. Visit in September during the governor's annual Buffalo Round-Up and you can see entire herds rumbling through Custer State Park at terrifying speeds.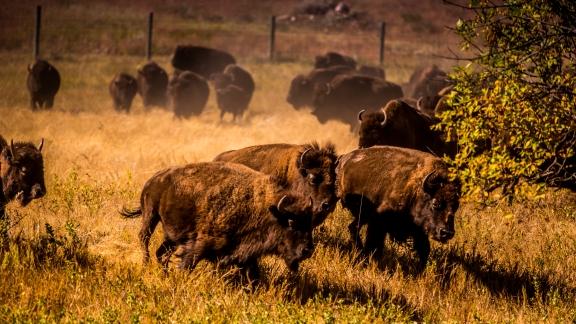 It boasts the best scenery you didn't know existed
I say "South Dakota." You picture quartz formations with pristine rivers, hidden tropical waterfalls, the tallest mountains between the Rockies and the Pyrenees, and moon-like rock formations, right? No? Well you should, because if you wake up early enough in South Dakota, you can see all of that in ONE day. And STILL visit Mount Rushmore, if you time it right.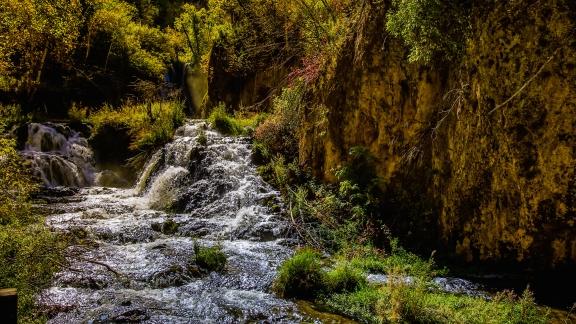 The weather is bananas
On a summer day in Spearfish, you might literally have a snowball fight in the morning before... temps hit the mid-80s by afternoon. You'll see thunderstorms that look like laser-light shows, hail the size of a St. Bernard's head, and blizzards that would keep a Yeti at home. For weather nerds, there's no better place to see it all... again, like the scenery, often in the same day.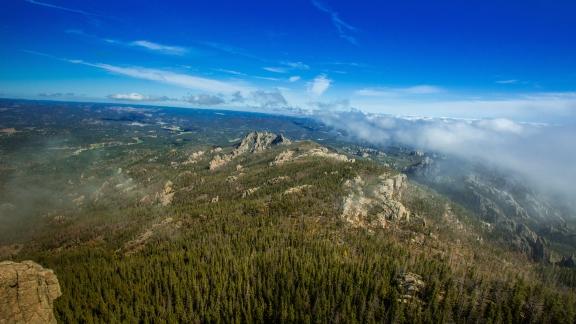 They cook exotic meat better than anyone
Unlike your local celebrichef who's probably never seen a live elk but still insists it tastes great as artisanal truffle elk foam, people in South Dakota know how to cook elk. And buffalo. And pheasant. And quail. And every other local meat, offering diners a totally different culinary experience. 
Sioux Falls
Wanna try said local game at two of the best restaurants in South Dakota? Head toParker's Bistro or M.B. Haskett in Sioux Falls, a city that is home to not only one of the 21 best bakeries in America but a downtown that's exploded over the past few years with craft cocktail bars, a sculpture walk, and a waterfall park right in the middle of it all. Throw in TWO state-of-the-art, 8,000-13,000-seat arenas built for their hockey and basketball teams and this is by far best small city in America you haven't been to. Oh yea, and it's only a short drive to the quartz-stone river gorge at Palisades State Park, which is amazing.
Italy's got nothing on its sculptures
Did Michelangelo carve the faces of four people into the side of a friggin' mountain? Or sculpt anything using dynamite? No, and no. And nobody EVER has even attempted a sculpture on the scale of the Crazy Horse Memorial, inside the head of which you could fit all of MOUNT RUSHMORE. If you're alive in 2150 and happen to be driving by the finished version of this privately financed tribute to Native Americans, it will be the largest stone sculpture in the world. Suck it, ancient Romans!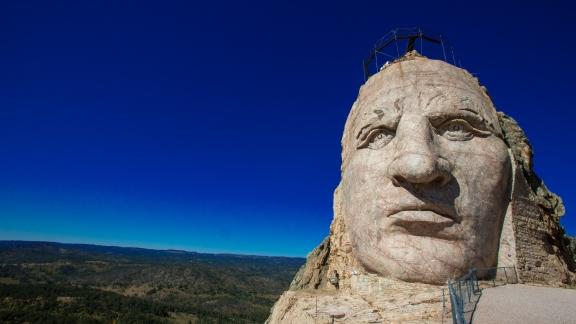 The Badlands
It's like all the mind-blowing rock formations, spectacular color changes, and other-worldly peaks and valleys of the Grand Canyon, minus the busloads of tourists who didn't realize it was THAT far from Vegas. A sunrise here is a religious experience, and if you've ever wanted to do one of those crazy vision quest things, this is the place to go.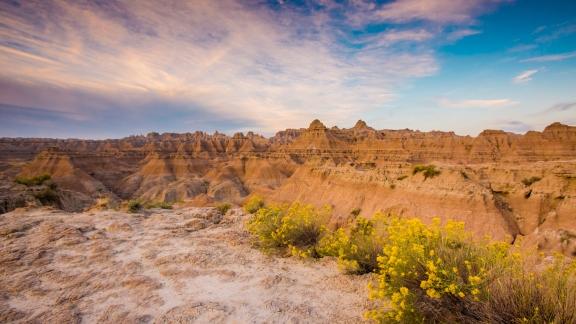 Wall Drug
Ever see one of those weird signs along the side of the road that read "Wall Drug, 3,472 miles," and been like "Bullshit! I saw a Walgreen's like three exits ago!" That's because it's NOT your favorite apothecary of slow-moving cashiers but rather a landmark shopping extravaganza off I-90 in the heart of South Dakota. In addition to four city blocks of every local souvenir imaginable, it's got a restaurant with buffalo burgers and fresh doughnuts, life-sized dinosaur replicas, a jackalope that you can ride, and... FREE ICE WATER!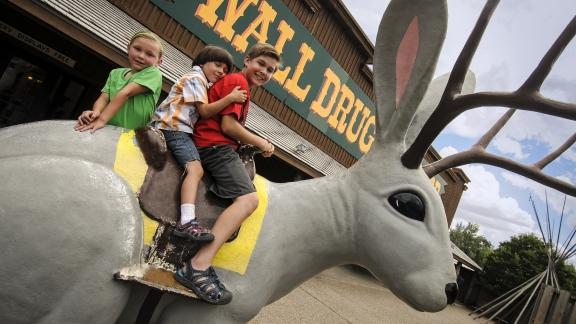 The scenic drives will blow you away
Between the Needles Highway outside of Custer, the highway through the Badlands (which is virtually and thankfully unavoidable when driving cross- country via the northern path), and the route between Lead and Rapid City, South Dakota has some of the most scenic drives in the country.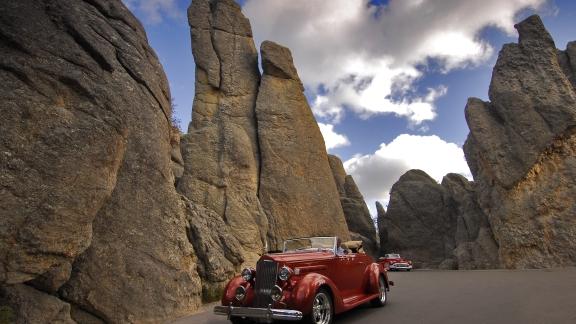 ... and so will the roadside attractions
One of the not-so-scenic drives, however, is the trip across I-90 between the Badlands and Sioux Falls. While the 80mph speed limit is nice, the roadside attractions are even better; they include the aforementioned Wall Drug, giant dinosaur statues, a ghost town from the 1880s, and the famous Corn Palace in Mitchell which, as the name might imply, is AN ENTIRE ARENA MADE OF CORN!!!!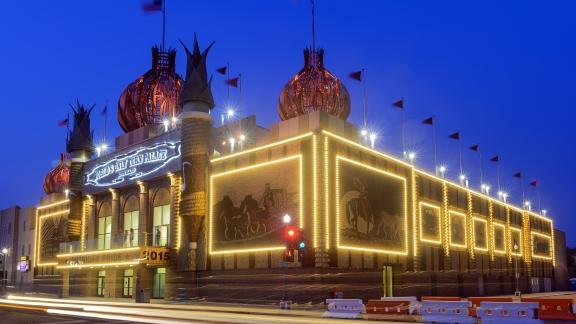 Sturgis makes Burning Man look like a weekly book club
Yeah, that's how big (and decadent and depraved) it is. This year, more than 750,00 people (!!) attended the annual motorcycle rally; big by normal standards but downright HUGE considering the state's entire population is only about 850k. For the other 50 weeks of the year, Sturgis is a quaint little small town complete with its own hillside winery.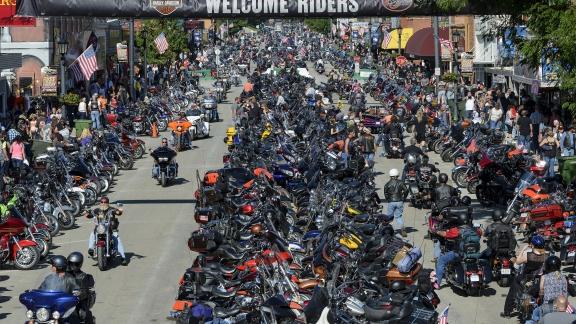 Three words: Big Mac pizza
Somewhere near Hermosa in the middle of a desolate ranch that's surrounded by absolutely nothing sits the landmark Lintz Brothers Pizza, a pie slinger that's taken everything on a Big Mac and put it on a pizza. We're done here. 
It's big cock country
They don't sell hats across the state with this slogan because nobody owns a Porsche. They sell them because it's the pheasant-hunting capital of North America. And every fall, thousands of hunters descend on the state to shoot these delicious birds, which mind you, definitely taste better than chicken.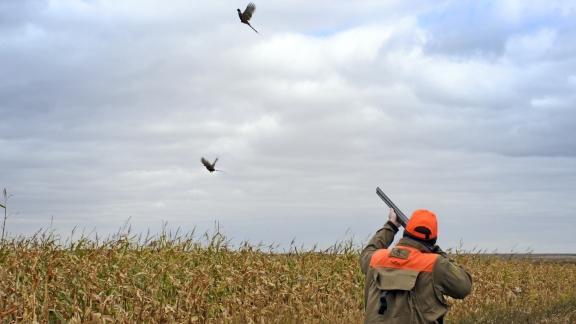 The local teams are good... and people actually go!
Last season, the USHL Champion Sioux Falls Stampede drew nearly 11,000 fans to their home opener -- more fans than the NHL's Florida Panthers drew to their game the same night. Sure, that feat's also been accomplished by multiple middle school softball teams, but it still means that one in every 16 residents of Sioux Falls was AT the game. And the South Dakota State Jackrabbits are perennial FCS contenders. 
 No state income tax
So you can rustle up all the cattle you want, and don't have to pay taxes on any of 'em!