Finding Wildlife Across South Dakota: Five Days with Erin Sullivan

A love of photography and exploration has taken Erin Sullivan across the world. Today, she's a traveling photographer & writer who believes that images and words have the power to inspire meaningful change and connections. See more of her work at ErinOutdoors.com and on Instagram @ErinOutdoors.
What a different summer 2020 has brought us.
I could kick off this article by talking about these unprecedented times – but I'm pretty sure you know what we're living through. So much has changed in our daily lives over the past few months, and our travel plans are the least of it!
While you may not be looking to get on a plane this summer, road trips are still accessible to many looking for things to see and learn. Last year I had the pleasure of traveling through western South Dakota and would highly recommend a road trip through this underrated part of the country.
What I look for in a road trip are ways to learn about the land and culture, outdoor experiences, and of course photography opportunities, particularly wildlife. Here is my personal recommendation for a 5-day driveable itinerary. This takes you west to east, but you can easily flip it, depending on where you're coming from.
Five days (but spend more time if you've got it!)
Start: Crazy Horse Memorial
End: Badlands National Park
First I'd like to acknowledge the Indigenous peoples of present-day South Dakota, and the land that you will be traveling on. Understanding the history of the land is important for me as a storyteller, and for anybody who wants to have a deep understanding of the place they are visiting (which hopefully, is you!). Starting your journey at Crazy Horse Memorial will give you a picture of the Lakota people who have lived on & stewarded this land for thousands of years. There is a museum on-site with art & artifacts from many Native American tribes.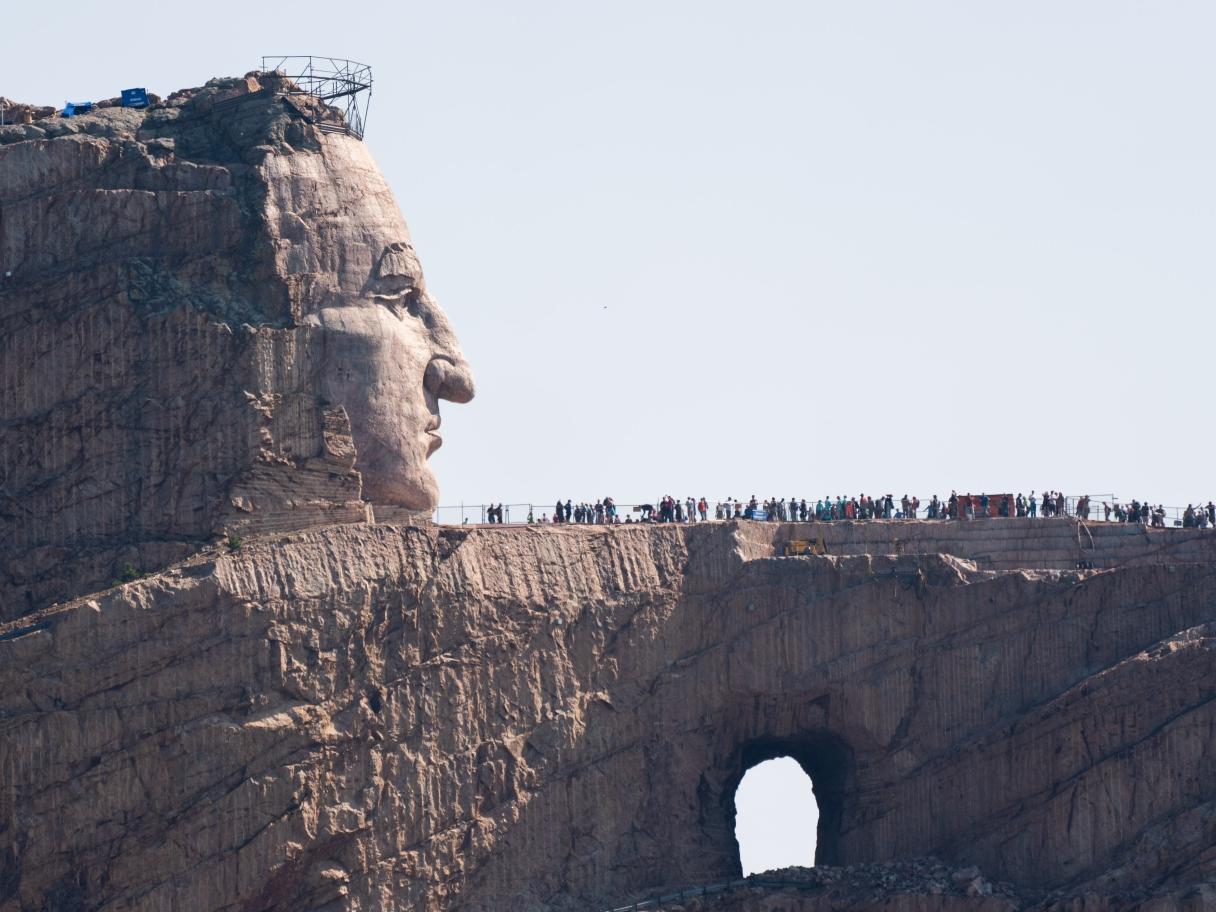 After your visit to Crazy Horse Memorial, grab lunch at the popular (for good reason) Black Hills Burger & Bun in Custer before heading up to Custer State Park's Sylvan Lake Lodge to check into your cabin, just a 30-minute drive away. The lodge sits on a hill among pine trees with views of the scenic "needles". Settle in and enjoy the patio from the main lodge before you head out with your headlamps to hike Black Elk Peak for sunset. The hike is a 7.6-mile out-and-back hike with 1,550 feet of elevation gain, so ensure that you're prepared with sturdy footwear and warm layers. At the top, you'll be treated to dreamy layers of the Black Hills and a pink glow on the rock formations as the sun sets.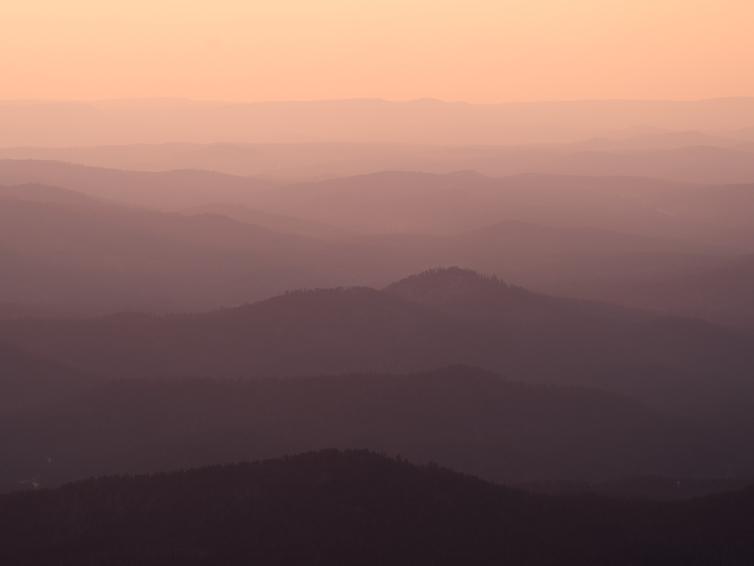 Drive time: About 30 minutes
Stay: Sylvan Lake Lodge
Enjoy a slow morning and breakfast at the lodge, or get up early for a reflective photo opportunity (see what I did there?) at Sylvan Lake. You might go for a quick swim or walk around the lake before you move on. By late morning, it's time to get back on the road.
Next you're headed to Rapid City, but your drive takes you through more of scenic Custer State Park, which means plenty of opportunities for wildlife viewing and photography. Spend some time driving the 18-mile Wildlife Loop State Scenic Byway. Have your camera ready! Bison are commonly seen along the loop, and you might also catch a glimpse of bighorn sheep, friendly donkeys (don't give them any snacks!), pronghorn, deer, elk, coyote, prairie dogs and plenty of bird species. When it comes to wildlife, be sure to keep your distance and treat animals with respect. Don't feed the wildlife or get too close. And if you happen to get caught in a "buffalo jam", sit back and enjoy as you wait for them to pass!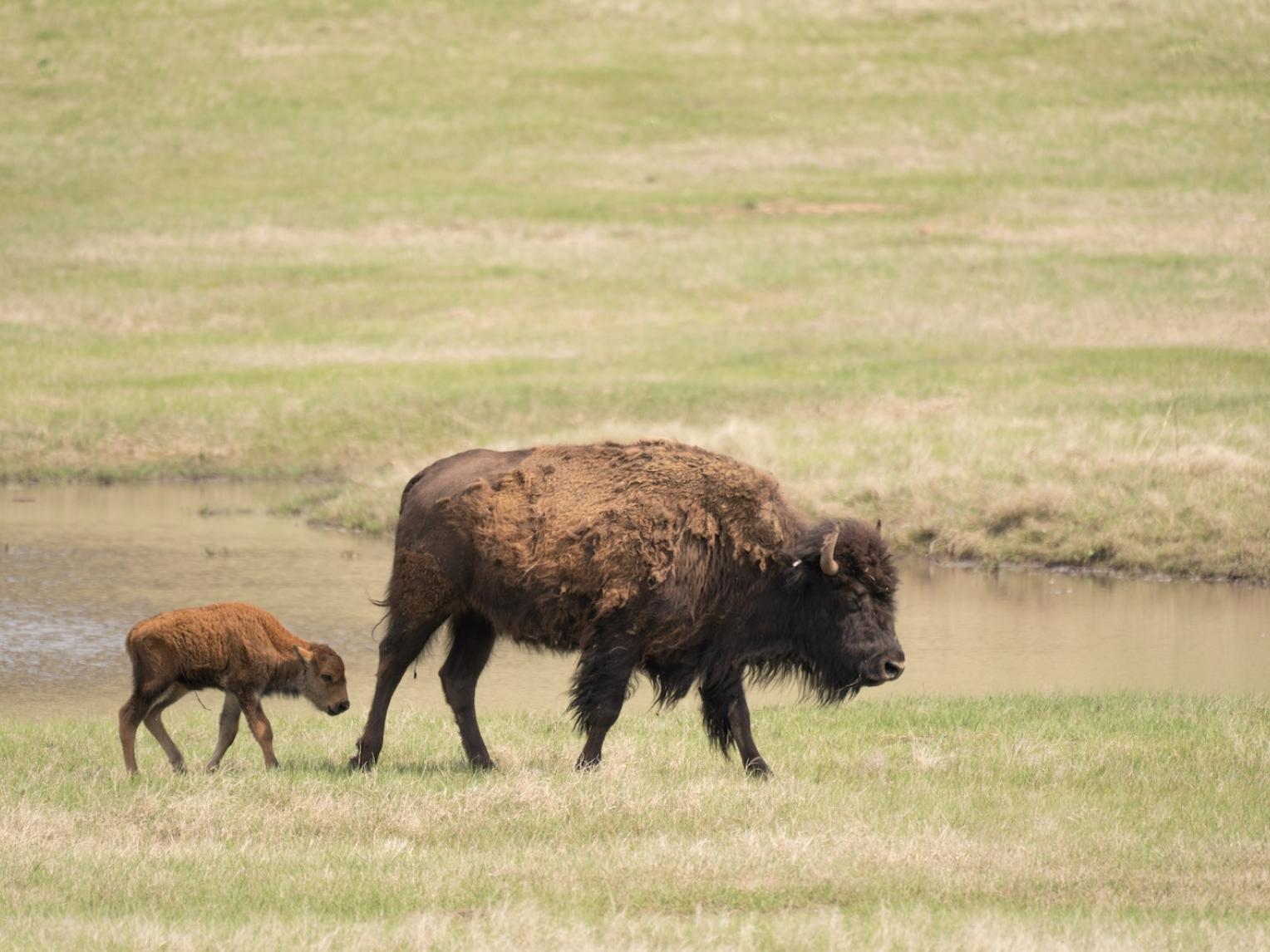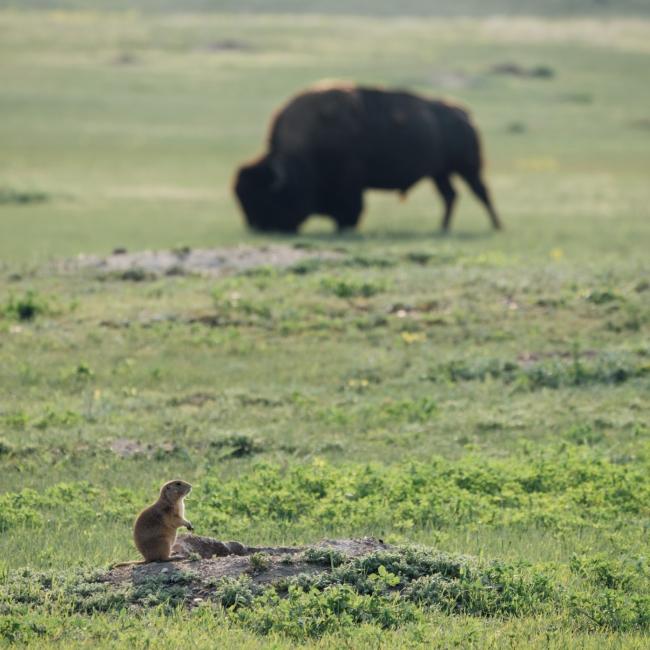 Keep driving north to Rapid City, where you'll stay for the night. Once you check into your hotel, grab a drink and enjoy the Hotel Alex Johnson's rooftop fireplaces.
Drive time: About 1 hour 30 minutes or more, depending on where you go in Custer State Park
Stay: Hotel Alex Johnson, Rapid City
Grab coffee & breakfast at one of the cute cafes in town, like Tally's Silver Spoon or the hip Harriet & Oak. From there, check out of your hotel and drive 15 minutes to a nearby hike. Buzzard's Roost is a 2.2-mile loop that will give you great views of the Black Hills and opportunities for birdwatching. After your hike, head back into town for lunch and to shop for any camping supplies & snacks you'd like for the next few days.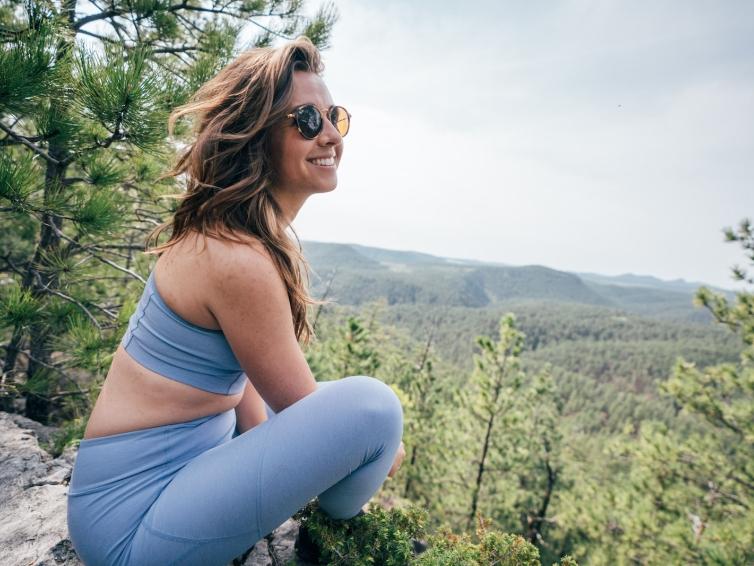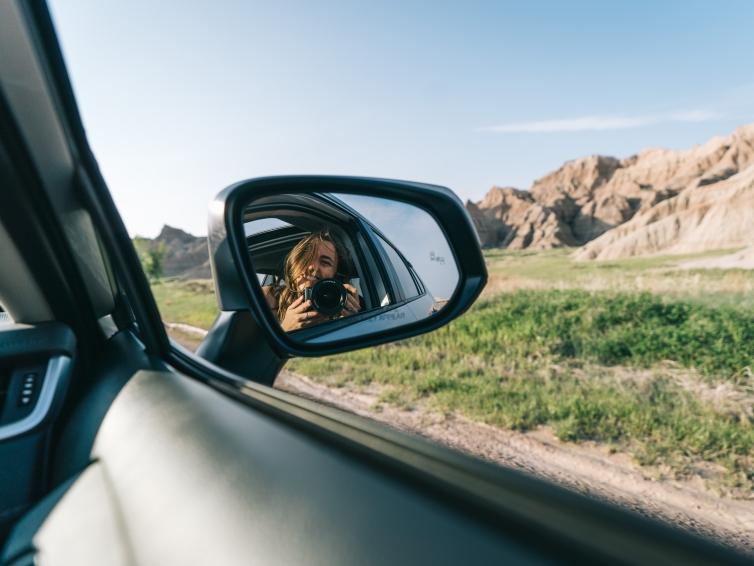 Next up, it's time for the drive to Badlands National Park — one of my very favorite places in South Dakota. The drive is about an hour. Along the way, make a pit stop in Wall at Wall Drug for a donut or slice of pie and a look around this quirky landmark. In terms of where to stay close to Badlands, you've got options, but staying inside the park would be my recommendation. Check out Cedar Pass Lodge & Campground, where you can book a cabin or a campsite. For summer car camping, the campground there is a great pick.
Drive time: About 1 hour 50 minutes
Stay: Cedar Pass Lodge/Campground, Badlands National Park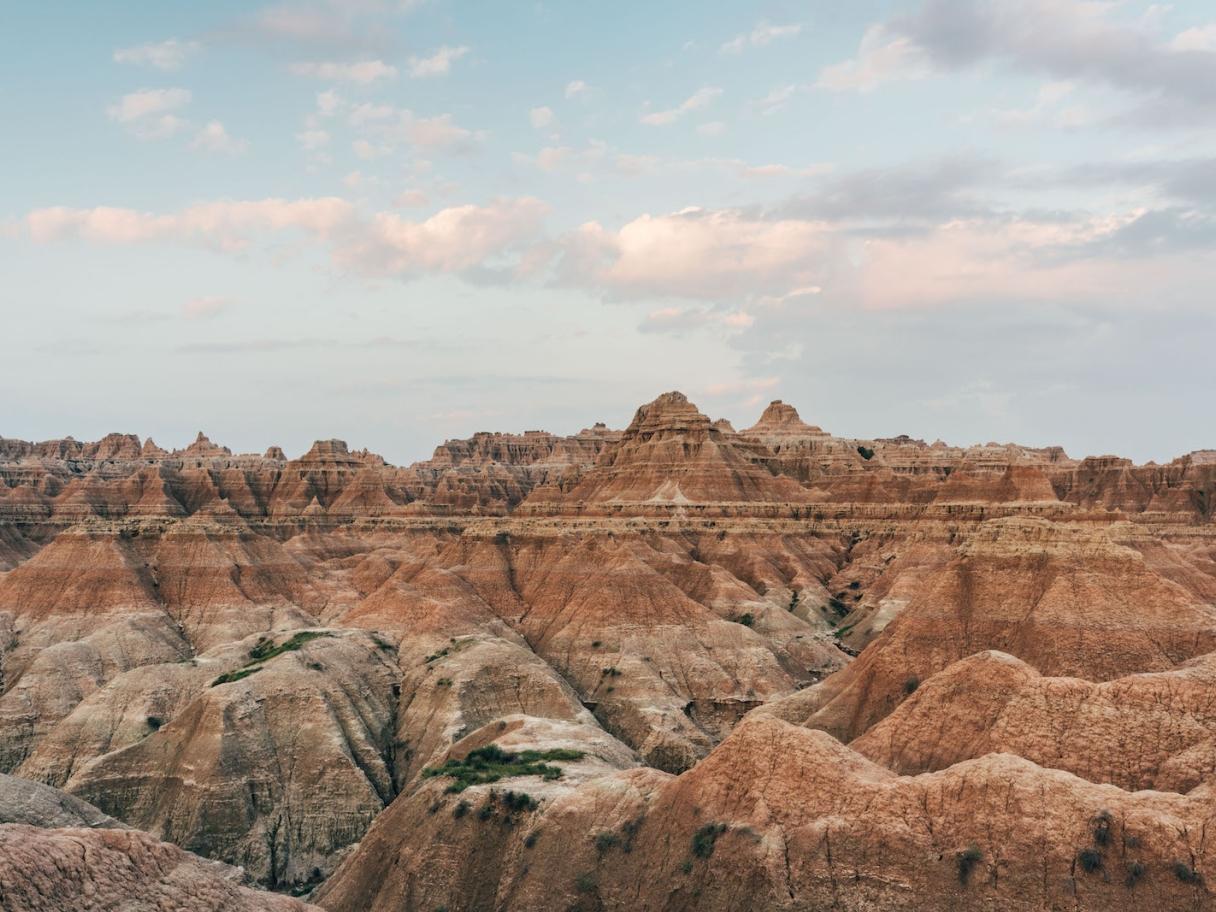 Some might say you saved the best for last! There are so many viewpoints to enjoy in Badlands National Park, and the interesting landscape here is simply stunning. I would schedule a minimum of two days here to maximize your sunrises & sunsets. This is also why ideally you're staying inside the park… so that you have quicker access to the places you want to shoot!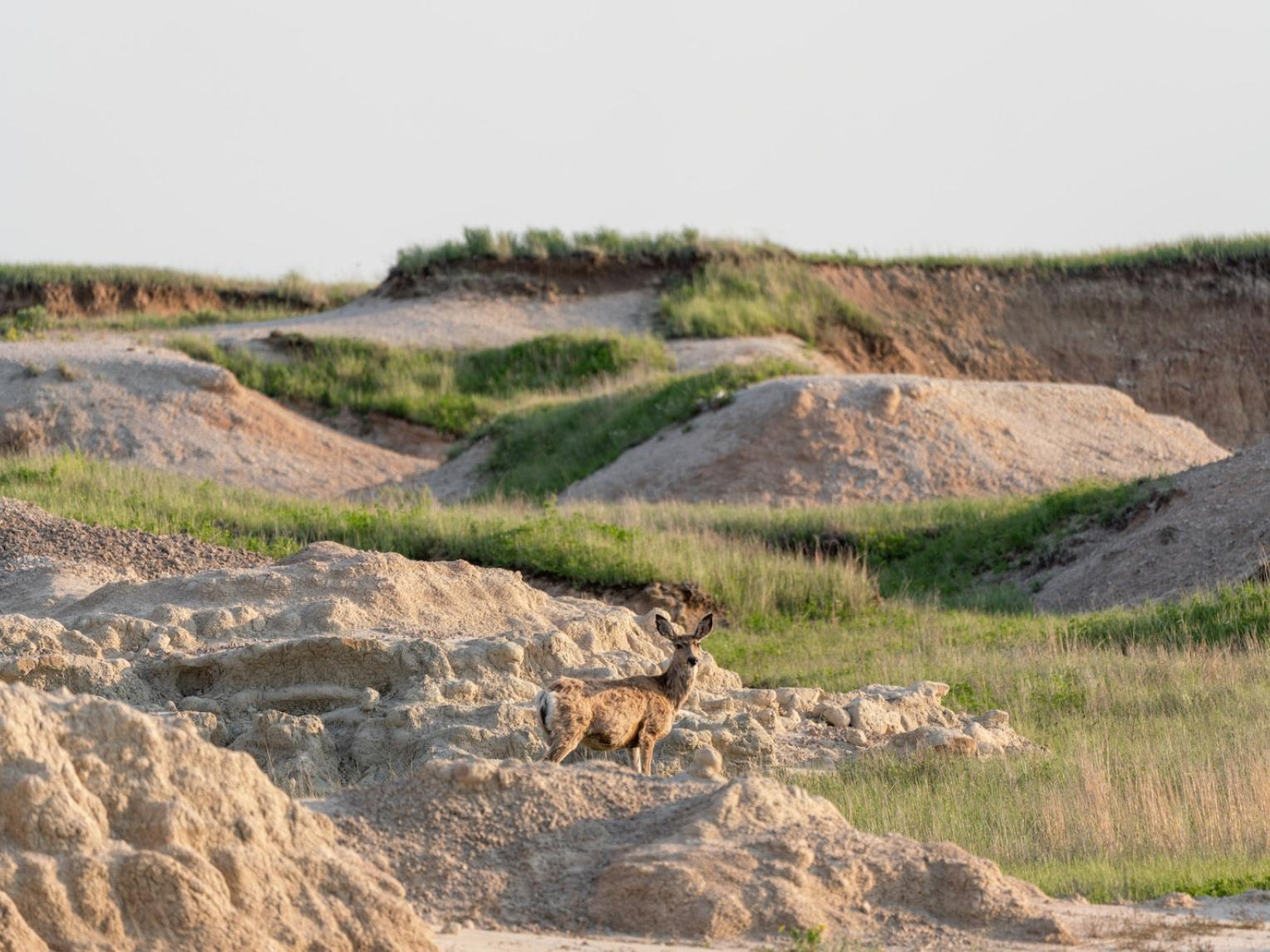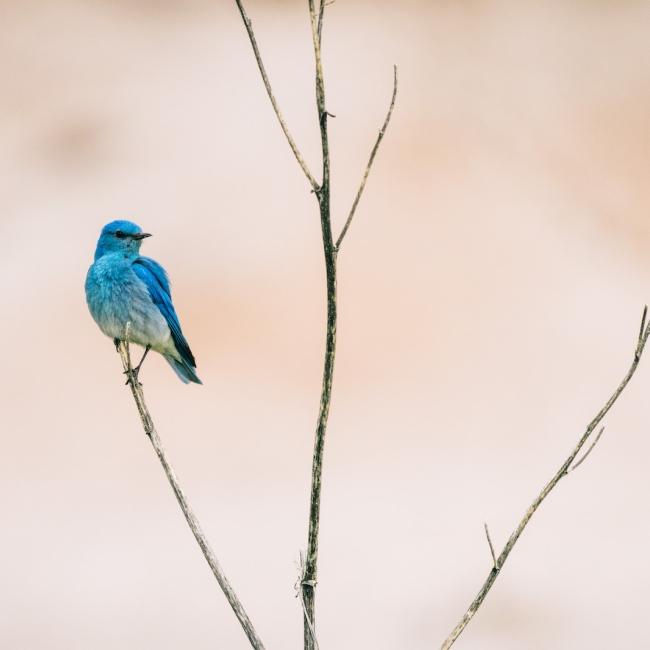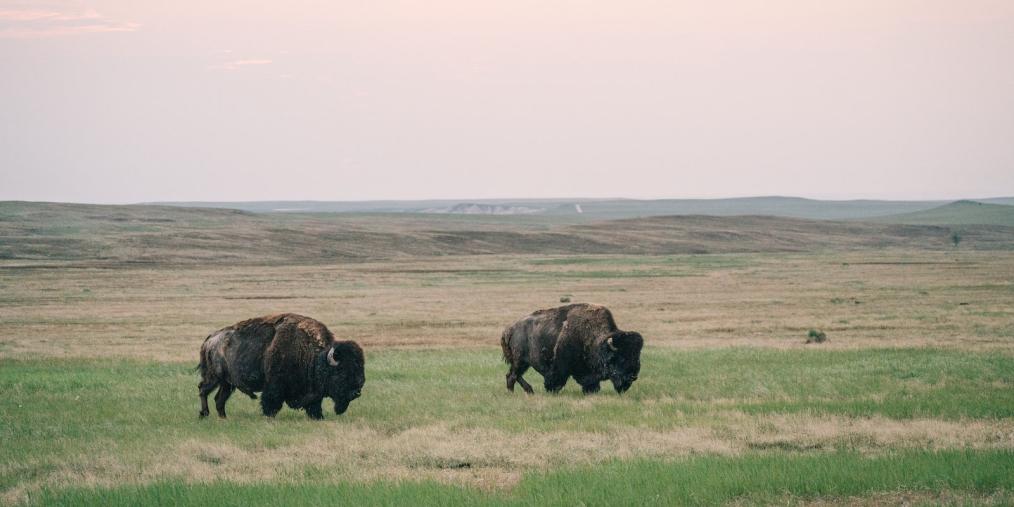 It may be pretty obvious that the Badlands are excellent for landscape photography, but I found it to be wonderful for wildlife, too, making the images I created of this unique place even more special. Some of my favorite images from the Badlands include the mountain bluebirds that add a surprising pop of color to the photos. Big Badlands Overlook, the Door and Window Trails, Panorama Point, Pinnacles Overlook, and Sage Creek Wilderness Area are all spots to have on your list for both wonderful views of the landscape and wildlife.
Drive time: Up to you!
Stay: Cedar Pass Lodge/Campground, Badlands National Park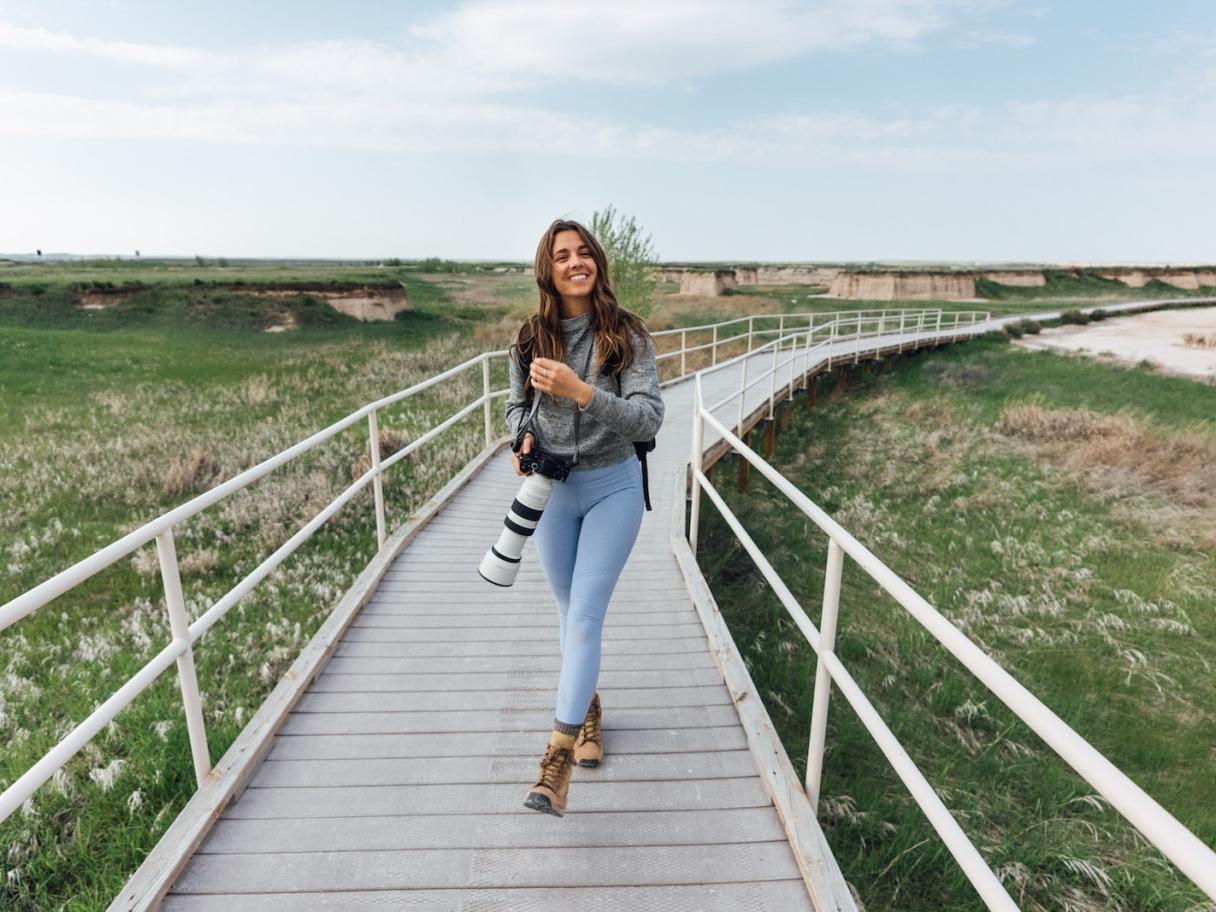 General Tips
Animals to look for: Bison, bighorn sheep, pronghorn, deer, elk, coyote, prairie dog, rattlesnakes, and more than 200 species of birds (I enjoyed photographing western meadowlarks and mountain bluebirds against the background of the Badlands).
Tips on respecting wildlife: Keep a safe distance (at least 100 feet from bison) and practice Leave No Trace principles.
Photography & Gear tips: I recommend a wide-angle lens and a telephoto lens… and you WILL use both. Also bring a tripod for sunrise & sunset as well as any astrophotography opportunities you might have. Once on your trip, remember that while South Dakota offers plenty of unique landscapes and interesting wildlife, that also extends down to the details. You might play with textures of the land, wildflowers, and light/shadow. On my text trip, I'll bring a macro lens so I can do this more.
COVID considerations: Please stay up-to-date with local guidelines and be sure to follow them. Wear a mask, stay home if you feel sick, and be respectful of other travelers and their health.
For trail maps, I recommend using the app AllTrails and downloading the maps for areas you plan to be in. For safety, always tell someone where you are going and when you expect to be back.
WHEN YOU'RE READY TO TRAVEL, GREAT PLACES ARE WAITING