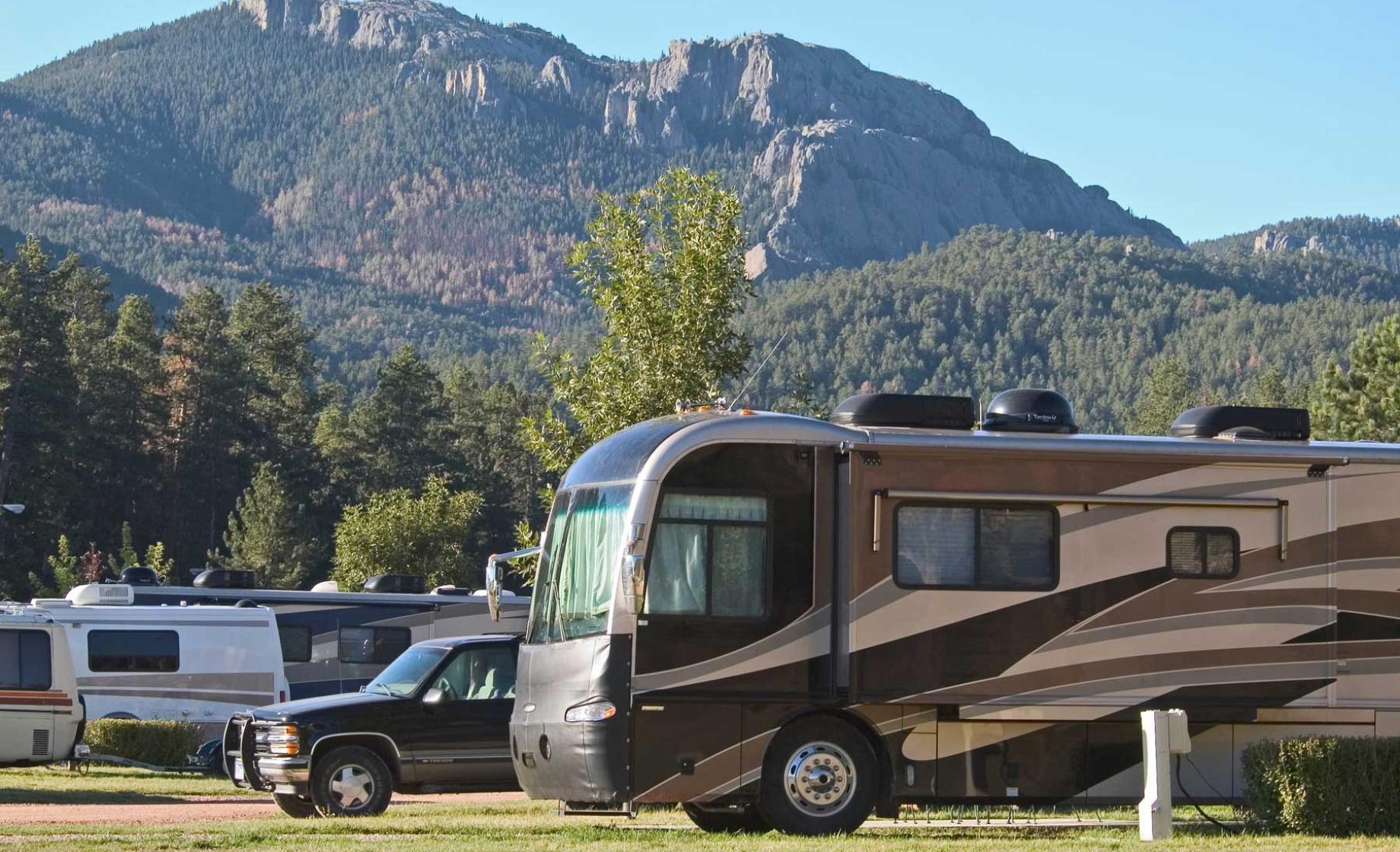 See why each of these spots are anything but ordinary.
The freedom offered by an RV shouldn't be interrupted — or boring — when it comes time to settle in for the night. Exploring is part of the journey's joy, and any of these 8 campgrounds across the South Dakota promise to make your adventure extra special. For more RV-focused lists, check out our Great 8 RV Stops in the Black Hills and Great 8 RV Adventures in South Dakota – after you check out this list, of course.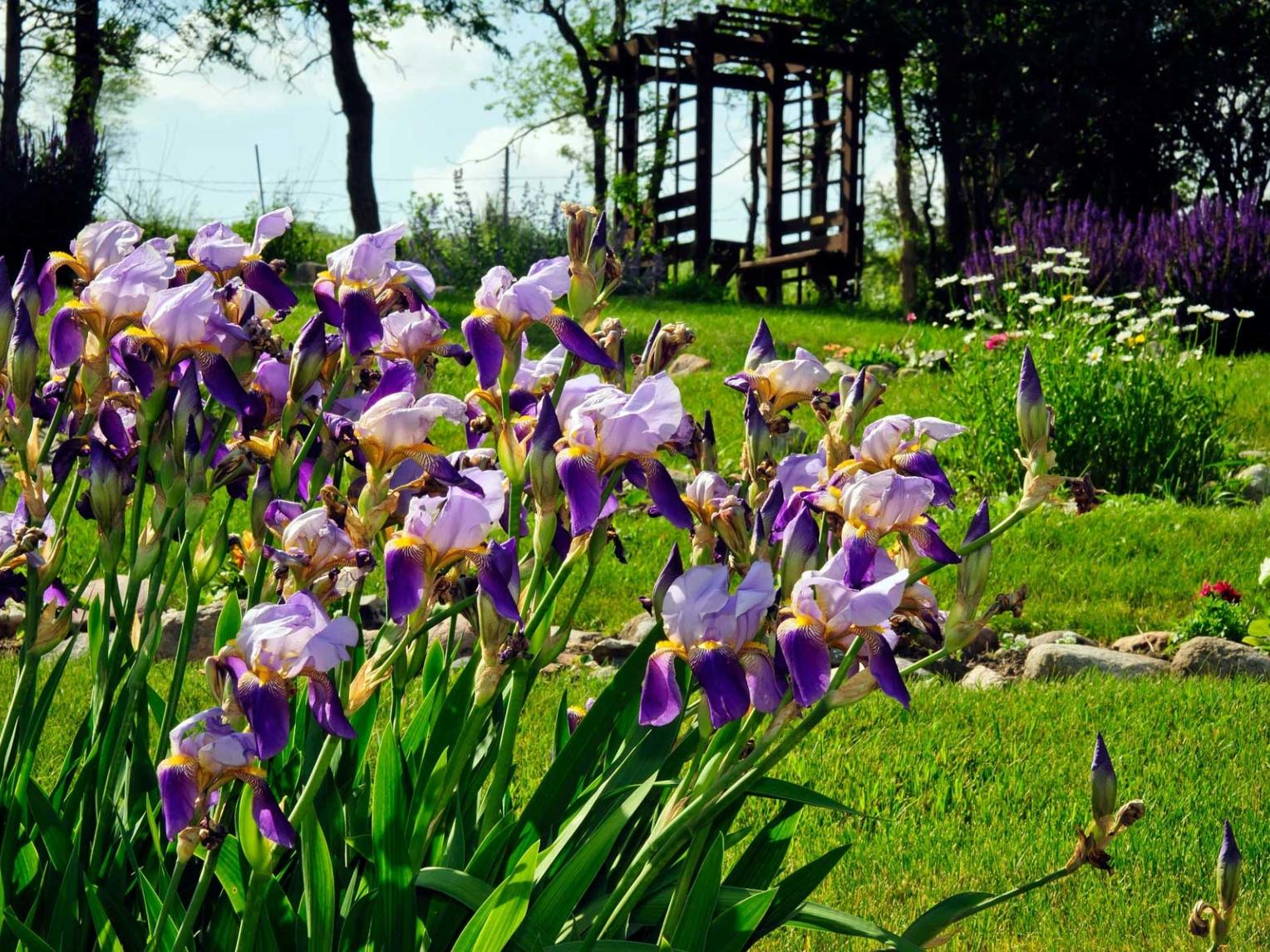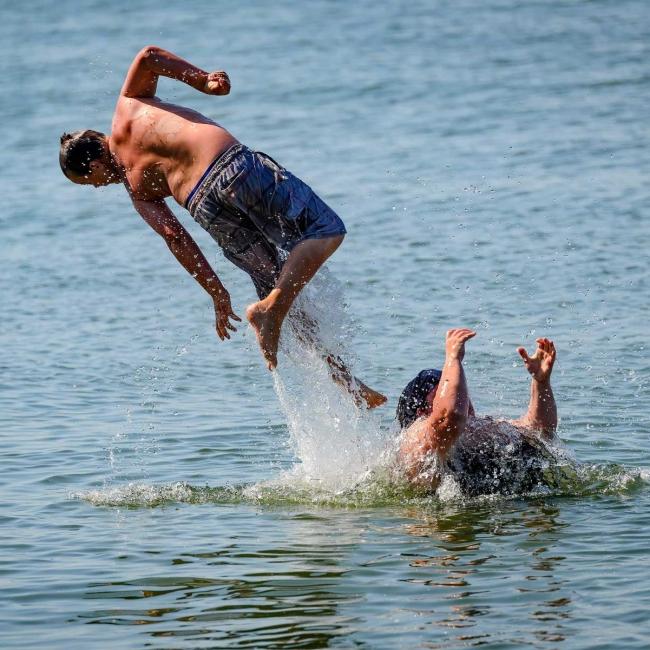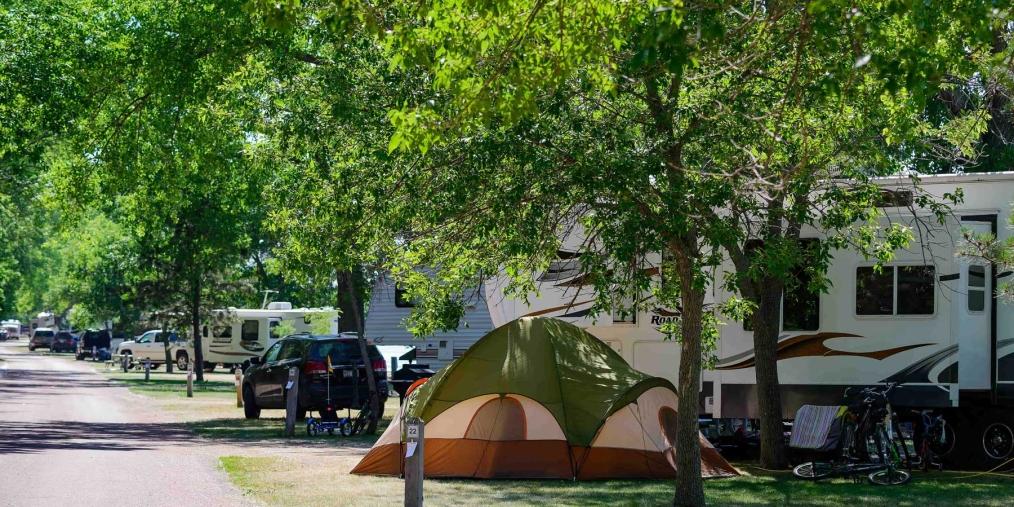 Eastern South Dakota
Wessington Springs City Park Campground
Dakota Avenue, Wessington Springs
This little town is where the prairie meets the plains, allowing you to set up camp in the city park with open plains to the east and rolling hills to the west. The first-come, first-serve campsites have sewer, water, and electrical hookups, offering easy access to the local pool and everything good about small-town living. Bonus: The town is home to Shakespeare Garden, home to beautiful, volunteer-maintained flowers and the only thatched roof in South Dakota.
Castlewood City Park Municipal Campground
184th St., Castlewood
Sometimes small is just what you're looking for. The quaint campground in Castlewood (pop: 619) has a handful of reservable electrical spots that are each $15 per night. Enjoy the small-town atmosphere or cruise a few miles to Lake Poinsett Recreation Area. The second-largest natural lake in the state also has campsites available, offering ideal opportunities for hiking, fishing or catching one heck of a sunset.
Lake Carthage Campground
424th Avenue, Carthage 
If you truly want to "get away," check out this hidden gem in eastern South Dakota. Located less than a mile from Carthage (pop: 169), this campground has 14 camper pads with electrical hookups, a dump station, picnic tables, a boat dock, and swimming beach. At only $15 per night for a camping hookup site, this is a budget-friendly spot that's off the beaten path. Sites are first-come, first-serve, a reward for those in-the-know about this little oasis.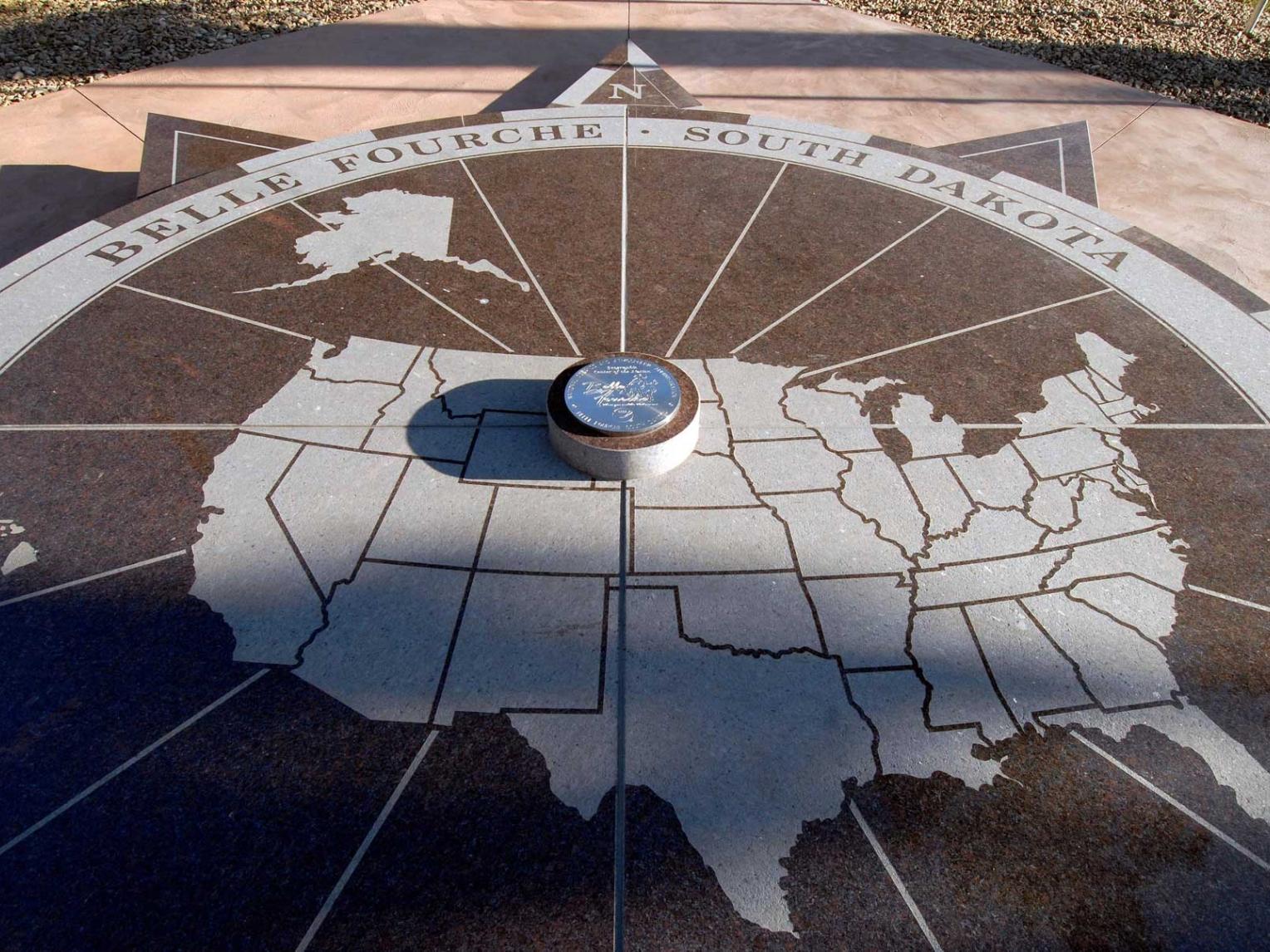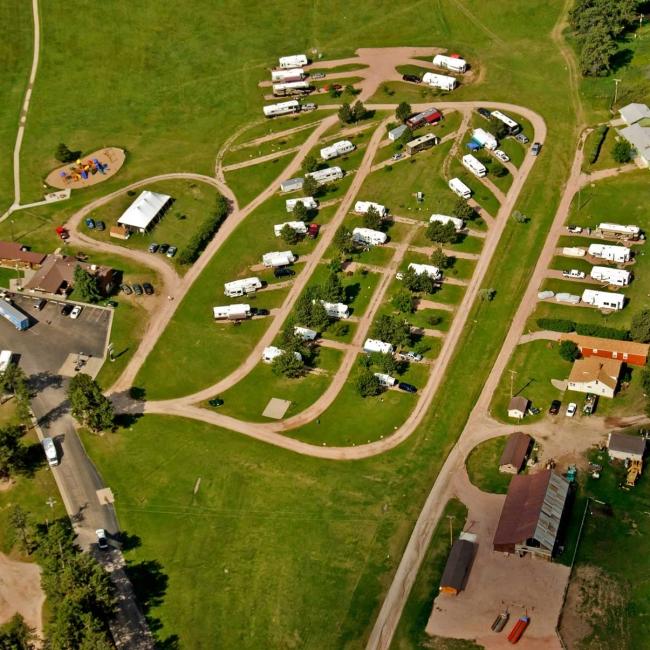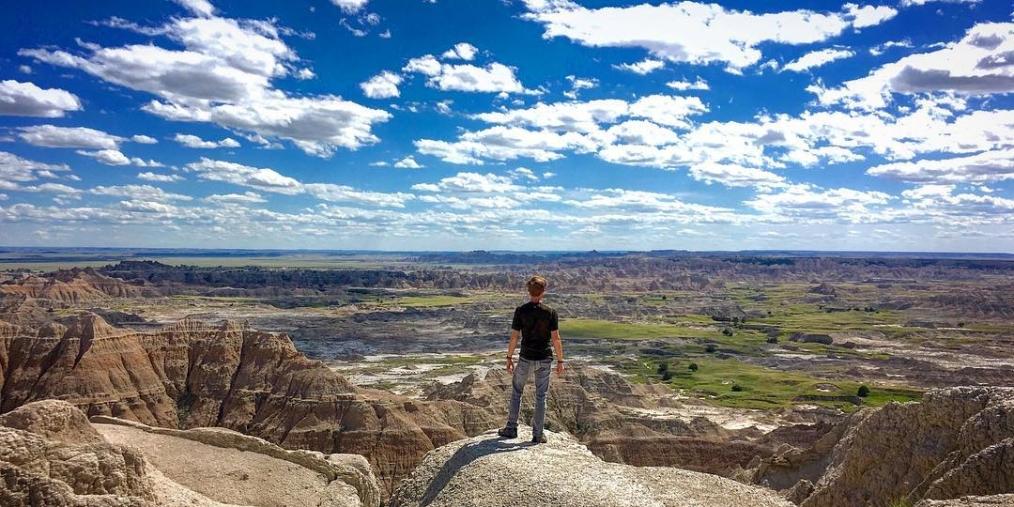 Western South Dakota
Custer's Gulch RV Park and Campground
25112 Golden Valley Road, Custer
In a way, this very campsite is where the Gold Rush was born. Lt. George A. Custer led the Black Hills Expedition of 1874. His orders were to find a suitable location for a new fort while investigating the possibility of finding gold. Find it they did, launching the Gold Rush and leading to the creation of legendary communities like Historic Deadwood. 
At Custer's Gulch RV Park and Campground, you'll have plenty of outdoor exploration options while being within easy driving distance of Mount Rushmore National Memorial, Crazy Horse Memorial, Wind Cave National Park, and Custer State Park. When Custer first saw the Black Hills, he wrote "We have discovered a rich and beautiful country." We'll be surprised if you don't feel the same. 
Cedar Pass Campground
Badlands National Park
This otherworldly national park attracts around 1 million visitors every year, but camping out is the best way to get a full and one-of-a-kind experience. Cedar Pass Campground features electrical hookups, running water, dump state, and the Ben Reifel Visitor Center. Enjoy a sunrise or sunset over the park's buttes and spires, easily seen from any of the campground's 96 sites. There's also the Cedar Pass Lodge and Restaurant, where you can get an Indian Taco that might fill you up for the rest of the day. That's good, as you don't want to be hungry as you take in all of the park's amazing overlooks.   
Rafter J Bar Ranch
12325 Rafter J Road, Hill City
The Rafter J was named one of USA Today's 10 Best RV Park/Campgrounds in 2020 for a reason – well, several, actually. Six different areas offer a variety of hookup, shade, and seclusion options. The overall location has you close to plenty of exploration options, whether you're looking to hike, fish, swim, or take in some of South Dakota's Great 8. 
Fish'N Fry Campground & RV Park
21390 US 385, Deadwood
Travelers rave about this place, thanks to its proximity to Historic Deadwood (5 miles) and Black Hills National Forest. The campground prides itself on having it all, including a café, heated pool, and a place to fish for trout that employees will clean and cook for you!
Rocky Point Recreation Area
18513 Fisherman's Road, Belle Fourche
Throw some horseshoes, shoot some archery, and check out the other options around the 8,000-acre Belle Fourche Reservoir. The body of water was created in 1911 by Orman Dam, once the largest earthen dam in the world. Some swear that it's home to some of the best fishing in the state. There's only one way to find out. 
Bonus: You'll be close to the Geographic Center of the Nation Monument. That will read nice in a holiday letter.
Great places are waiting, so hop in your RV!
Start Planning Your Next Trip to South Dakota