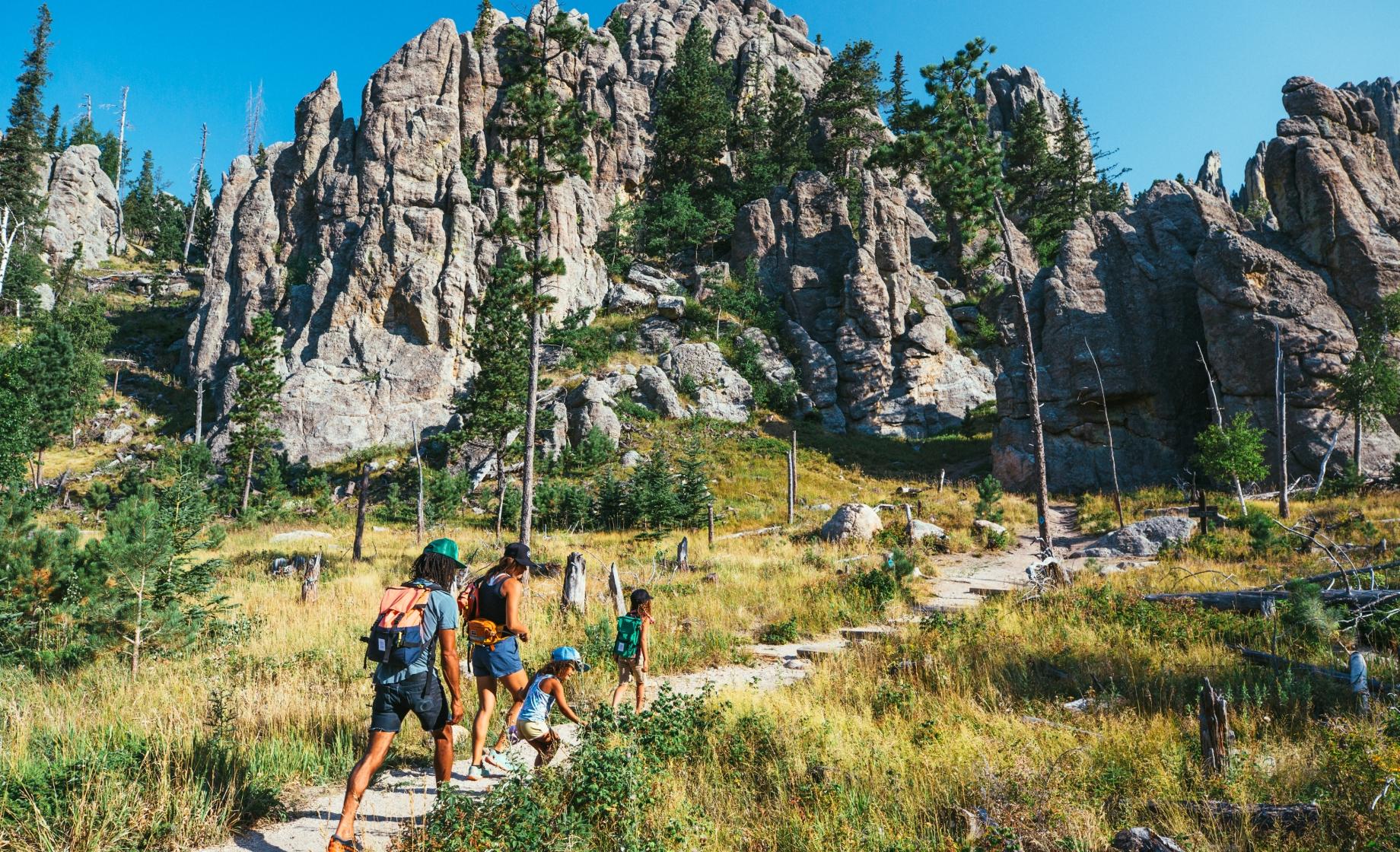 There are so many ways to camp in South Dakota! Find your new favorite way to get out there on your next road trip. Explore them all here to see which style suits you. Sites fill up fast, so start planning and see where the South Dakota outdoors can take you.
Check out our South Dakota Camping section for even more details and tips about camping in The Mount Rushmore State.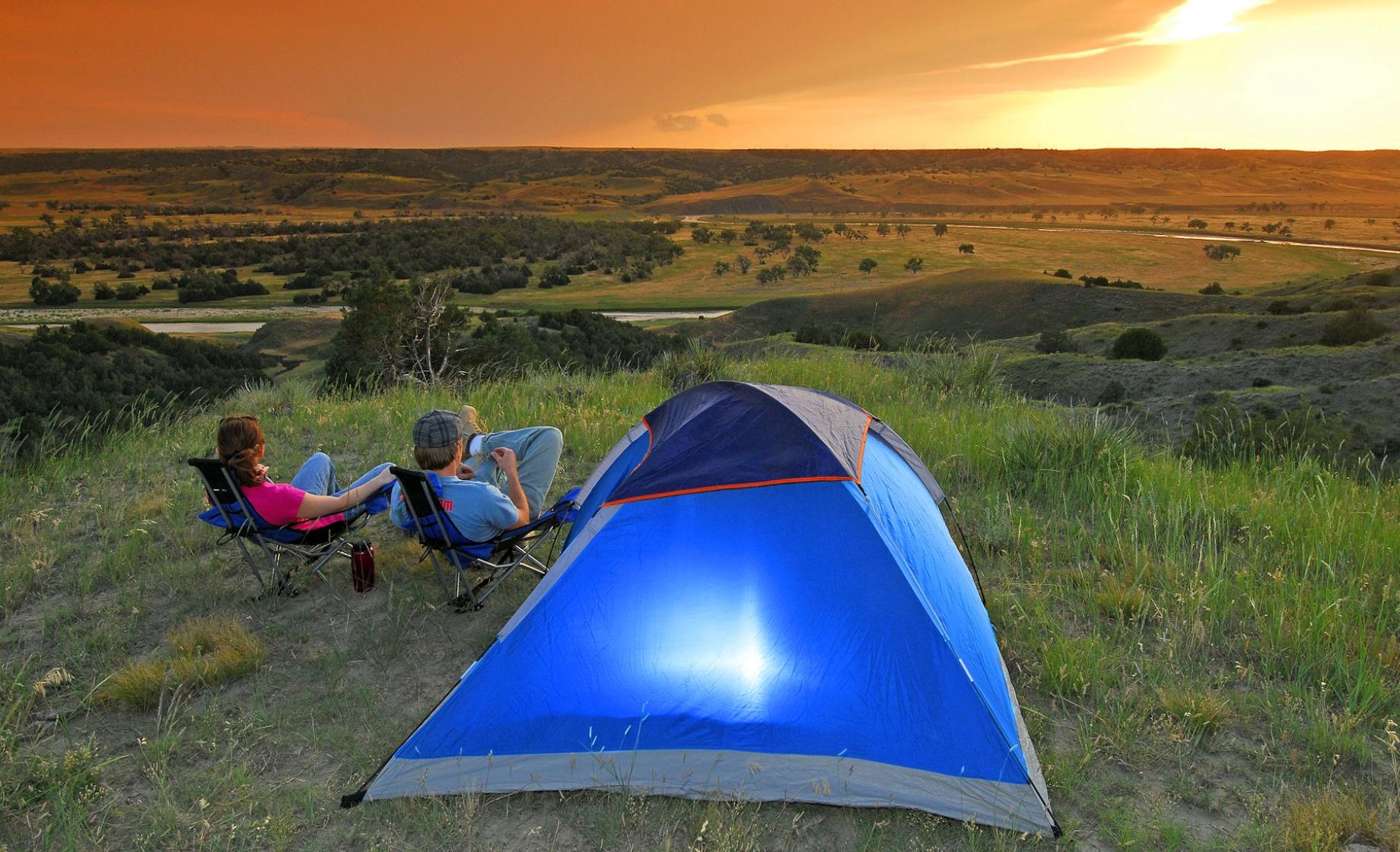 The only thing that comes between you and the fresh air is a tent flap and a sleeping bag. Stake your claim at any of these trusty camping sites and breathe it in – you're home for the night.
Along wooded shores west of Aberdeen, Mina Lake Recreation Area keeps you close to boating the waves, fishing for lunkers and, of course, cooling off with a swim at this spacious campground. At Palisades State Park, just outside of Garretson, Split Rock Creek flows through Sioux quartzite formations and cliffs that reach up to 50 feet above the water. With approximately 70 new campsites and four miles of new trails that include kayak launches, the park remains popular with campers, photographers, rock climbers and hikers.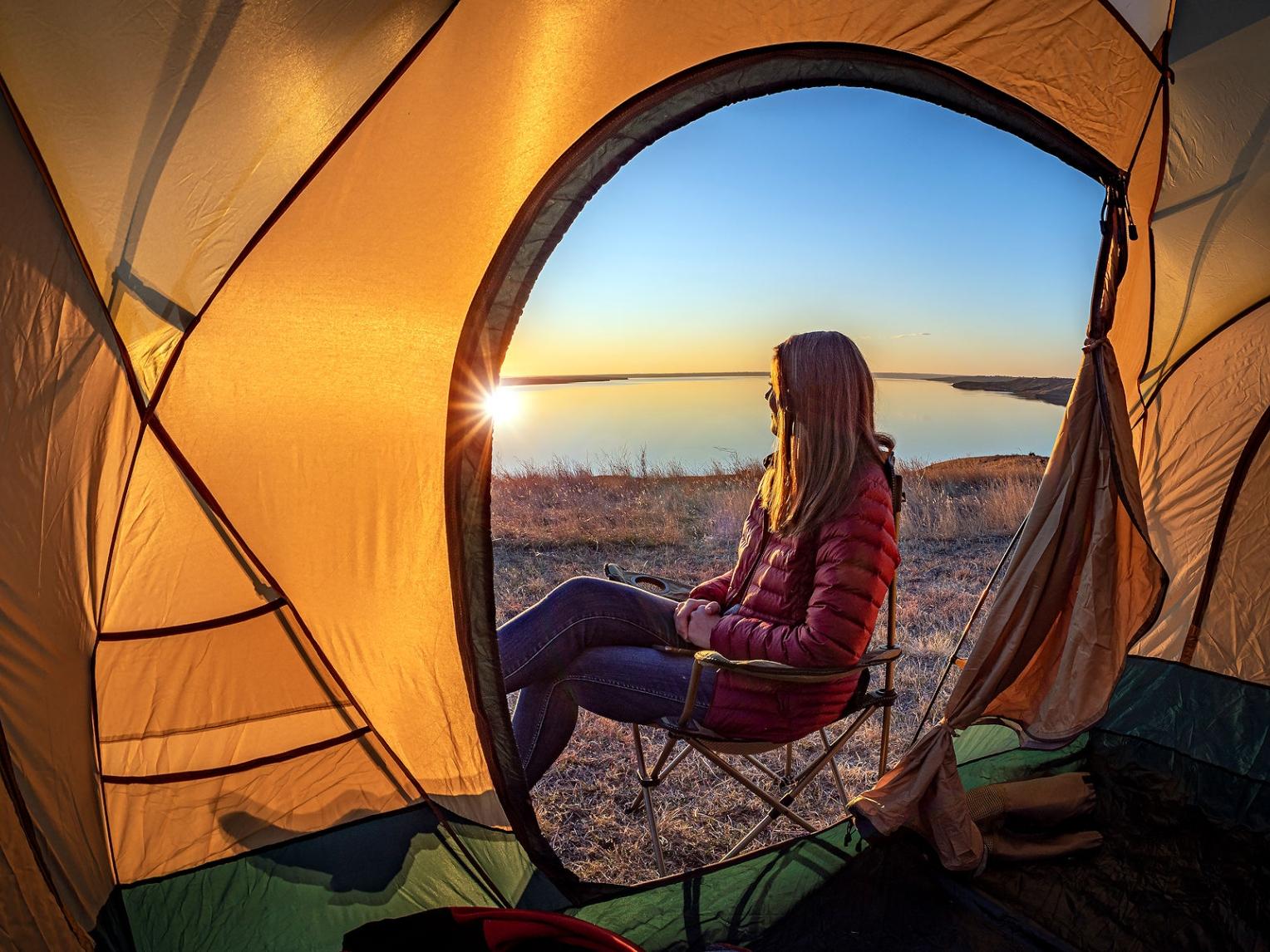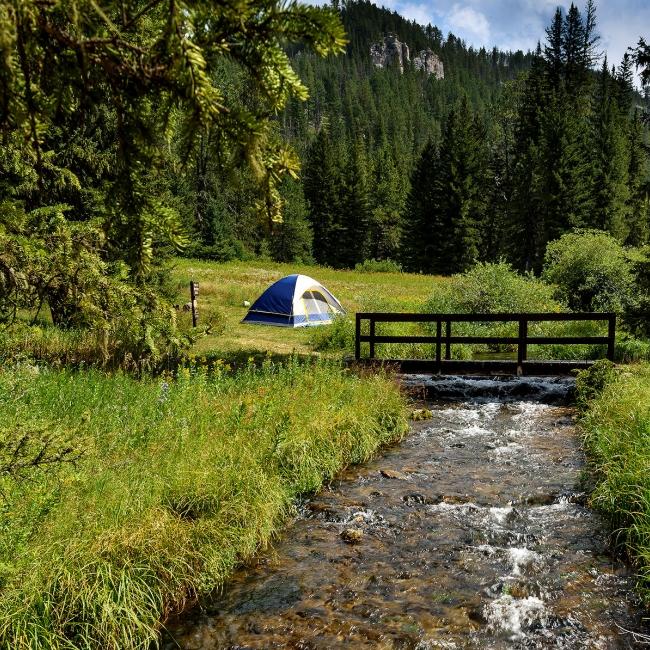 Out west, for those seeking relaxation while surrounded by a forest of spruce and rugged mountains, Hanna Campground makes a strong case for a simple life of fishing and hiking. Beneath a canopy of oak and ponderosa pines, Grizzly Bear Creek Primitive Campground offers relaxing seclusion in Black Hills National Forest just two miles from Mount Rushmore National Memorial.
For more monumental views, Sage Creek Campground offers great views of the stark terrain of Badlands National Park with free first-come, first-served sites. On the banks of the Missouri River, the peaceful Randall Creek Recreation Area brings campers a chance to see birds and animals along the quiet shoreline.
The open road and wide-open skies are all you need for a great vacation — well, that and a place to park. Whether it's along the shores of the Missouri River or nestled in a forest of ponderosa pines, come to a complete and restful stop in our great outdoors.
Yankton's Lewis & Clark Recreation Area is the second most-visited state park in South Dakota, offering swimming beaches, boating and stand-up paddleboarding along with archery and multiuse trails. At Farm Island Recreation Area east of Pierre, explore eight miles of hiking trails with easy access to Lake Sharpe, a Missouri River reservoir north of Big Bend Dam. It's heaven for lovers of water and nature. Enjoy a day at the beach, a fishing adventure, or spotting migrating birds.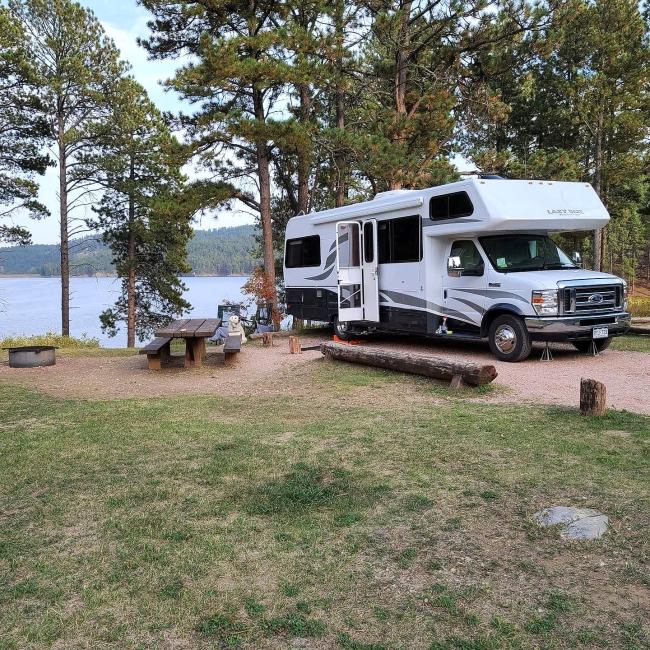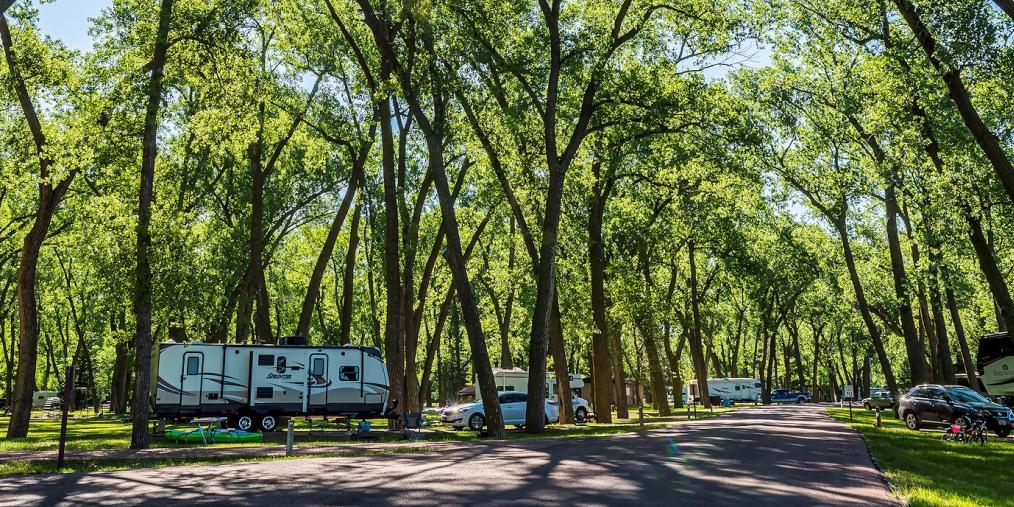 The Forest Service campground at Pactola Lake in the central Black Hills is located in an open ponderosa pine forest adjacent to the reservoir with easy access to the nearby marina. You'll also find great boat access and fishing at Sheps Canyon Recreation Area, the newest campground on Angostura Reservoir on the southern edge of the Black Hills.
In eastern South Dakota, wilderness adventuring comes with a side of comfortable camping, swimming in cool water, and even an exhibit of the area's archaeological finds at Oakwood Lakes State Park near Bruce. The Stokes-Thomas City Park & Campground near Watertown boasts three playground areas, a large picnic area, a biking and jogging trail, a beach area, and partial RV hookups at this campground with a full-time park manager.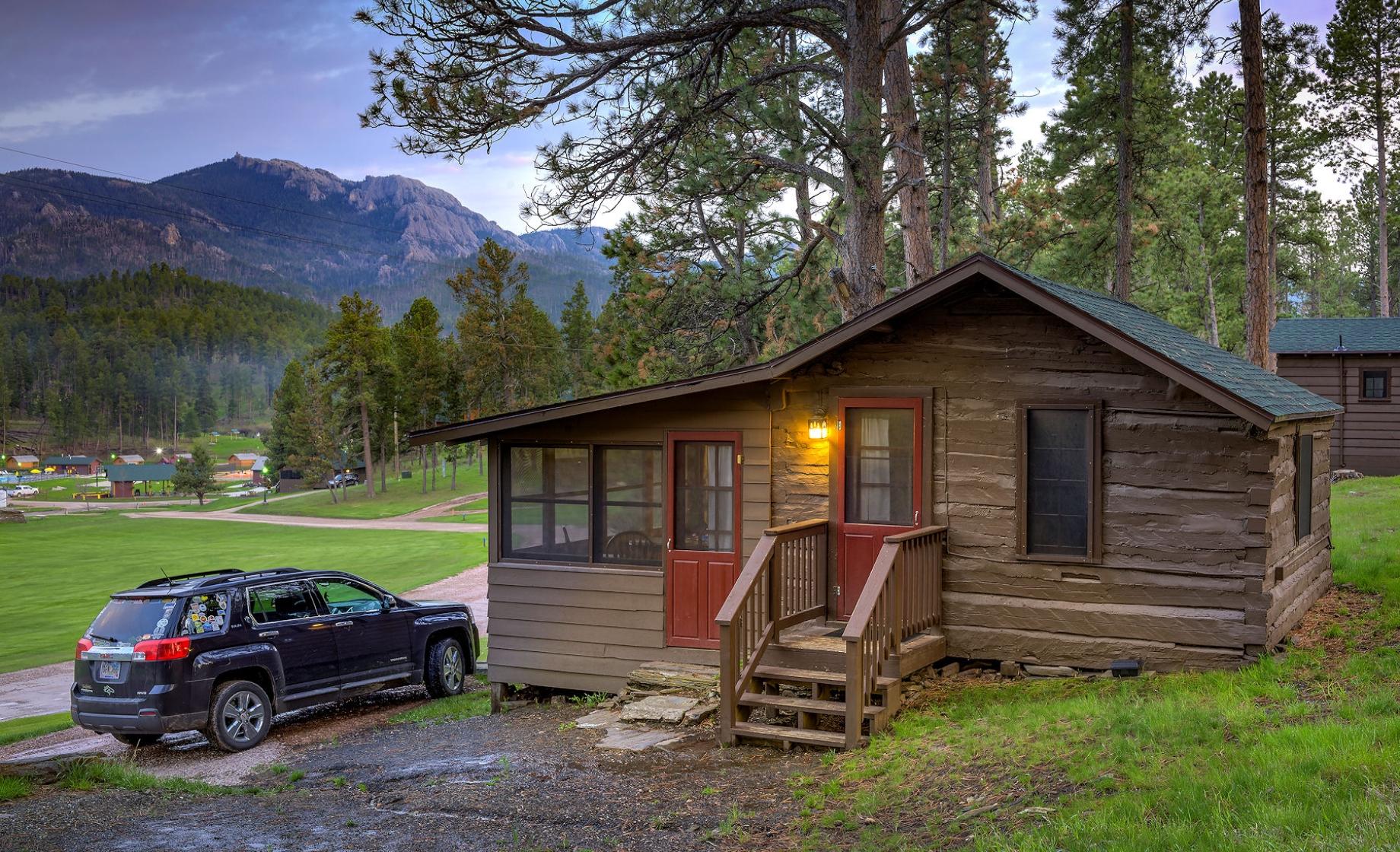 You love being at one with nature, but you value a sturdy roof over your head. We appreciate that commitment to comfort and extra space, as long as you step outside to experience the windswept prairie, glistening lakes and swaying aspens beyond your door.
In Black Hills National Forest, the Rafter J Bar Ranch near Hill City features a rustic setting of alpine meadows shaded by ponderosa pines. At nearby Custer State Park, the Blue Bell Lodge is a ranch hideaway with modern amenities and access to horses at Blue Bell Stables. For a more unique cabin experience, try the camping kegs at Fort WeLikIt in Custer.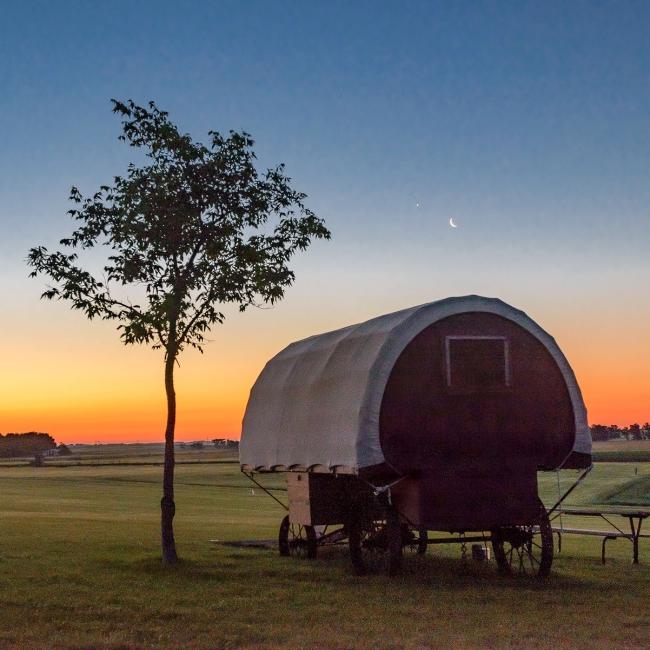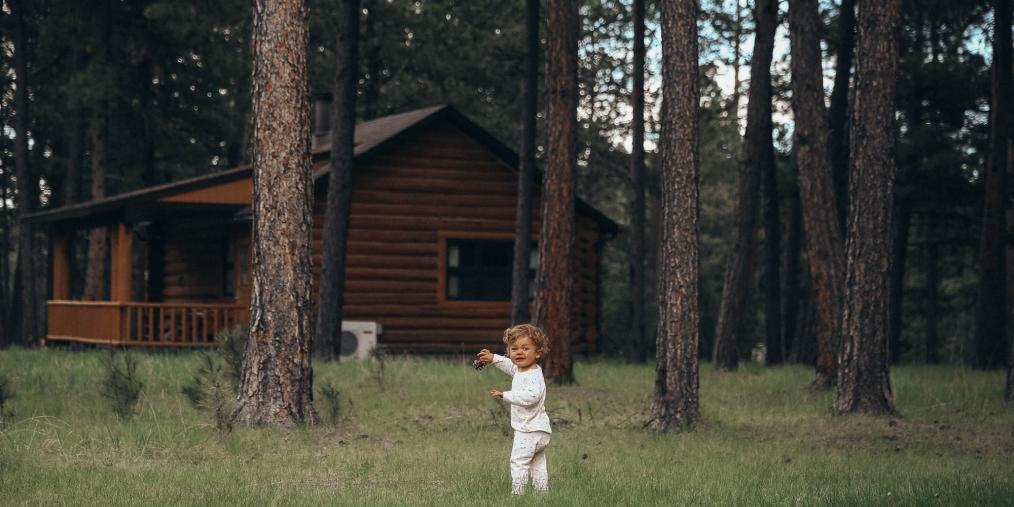 On the eastern side of the state, you'll find Wylie Park Campground in Aberdeen has easy access to Storybook Land. Roy Lake State Park near Lake City comes with modern amenities in cabins perched along the shoreline. At the Ingalls Homestead in De Smet, you can spend a night in a covered wagon and get a taste of "Little House on the Prairie" life.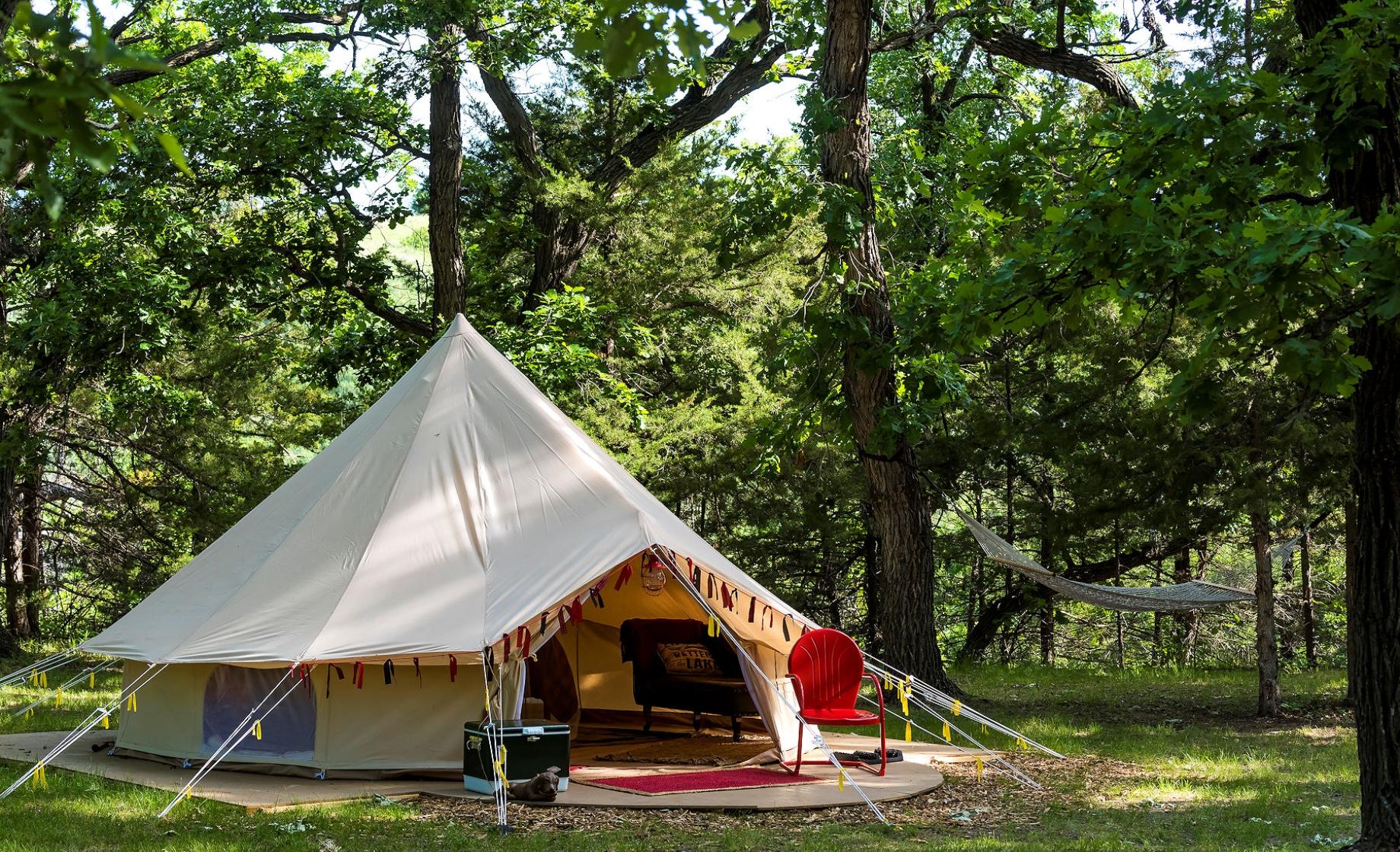 Your discerning nature only makes the great outdoors greater. Try glamping at these sites for the perfect combination of nature and comfort.
On an original gold mining settlement tucked within ponderosa pines and common juniper, you'll find upscale accommodations at Under Canvas, less than four miles from Mount Rushmore National Memorial. At the Still House near Keystone, relax in your own private tent with an attached deck on 10 acres overlooking forested mountains.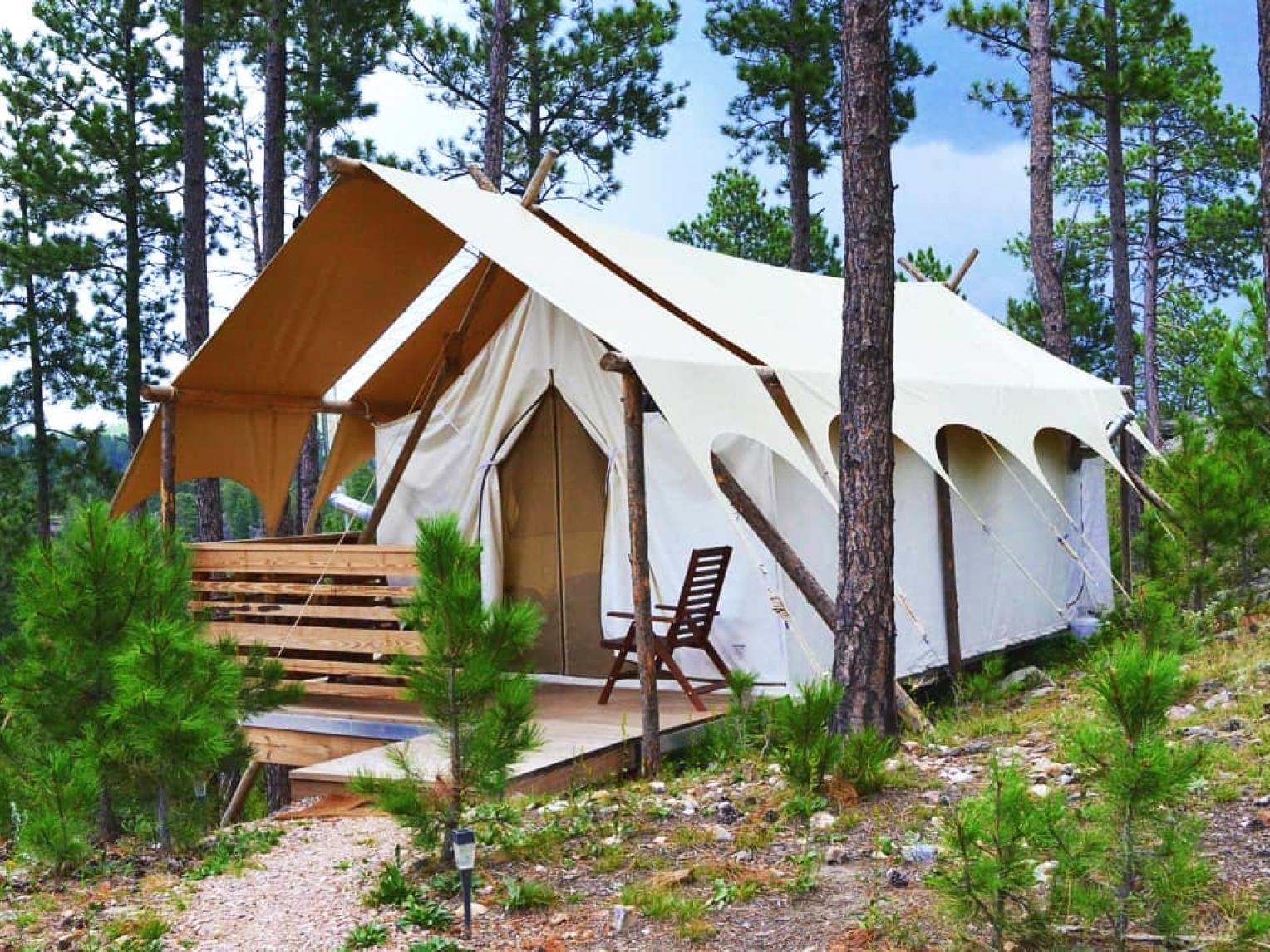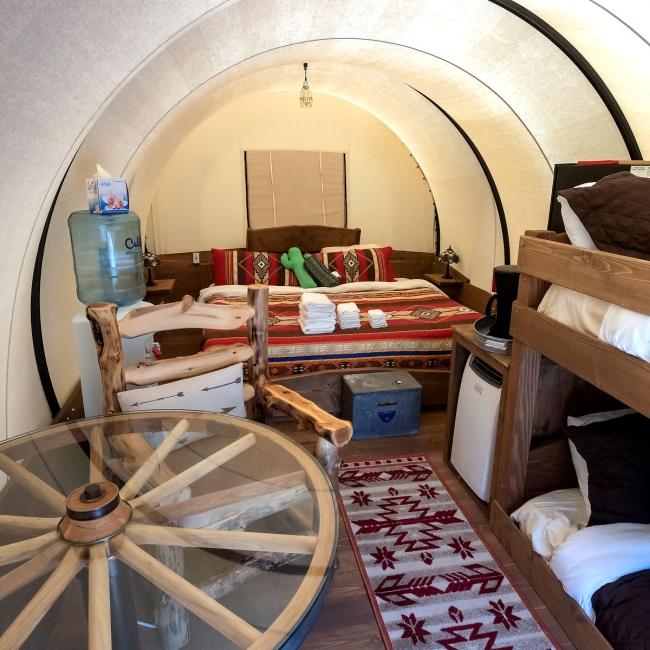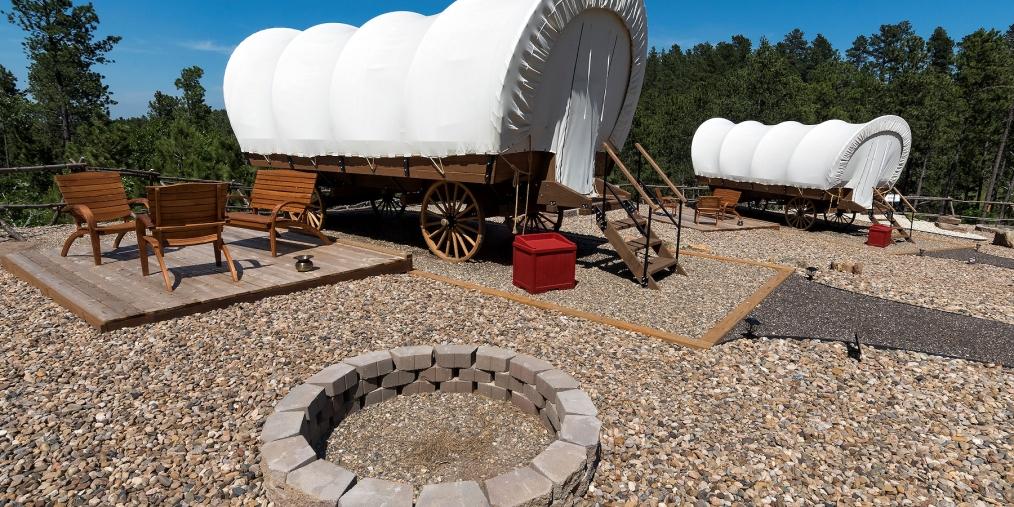 Buffalo Ridge Camp Resort in Custer celebrates the convenience and modern style of escaping into nature with luxury canvas tents and glamping teepees. In Spearfish, Beneath the Pines welcomes you to secluded bell-tent campsites where trail hikes lead to lazy days beside quiet creeks. How about spending the night in a covered wagon? South of Rapid City, The Wagons at Rushmore Shadows are custom-made luxury accommodations that can sleep 4-6 people per wagon.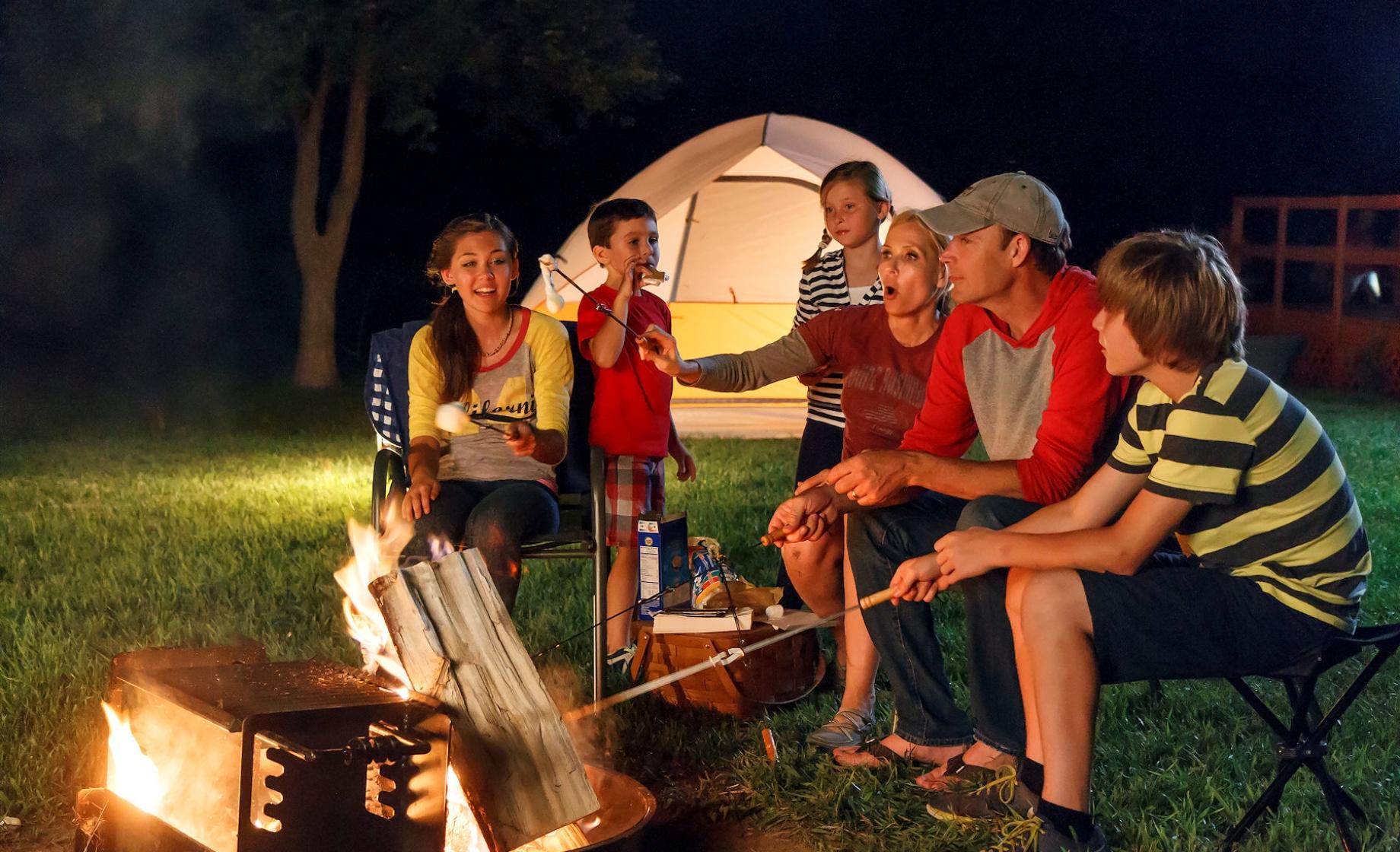 Great Outdoor Places are Waiting