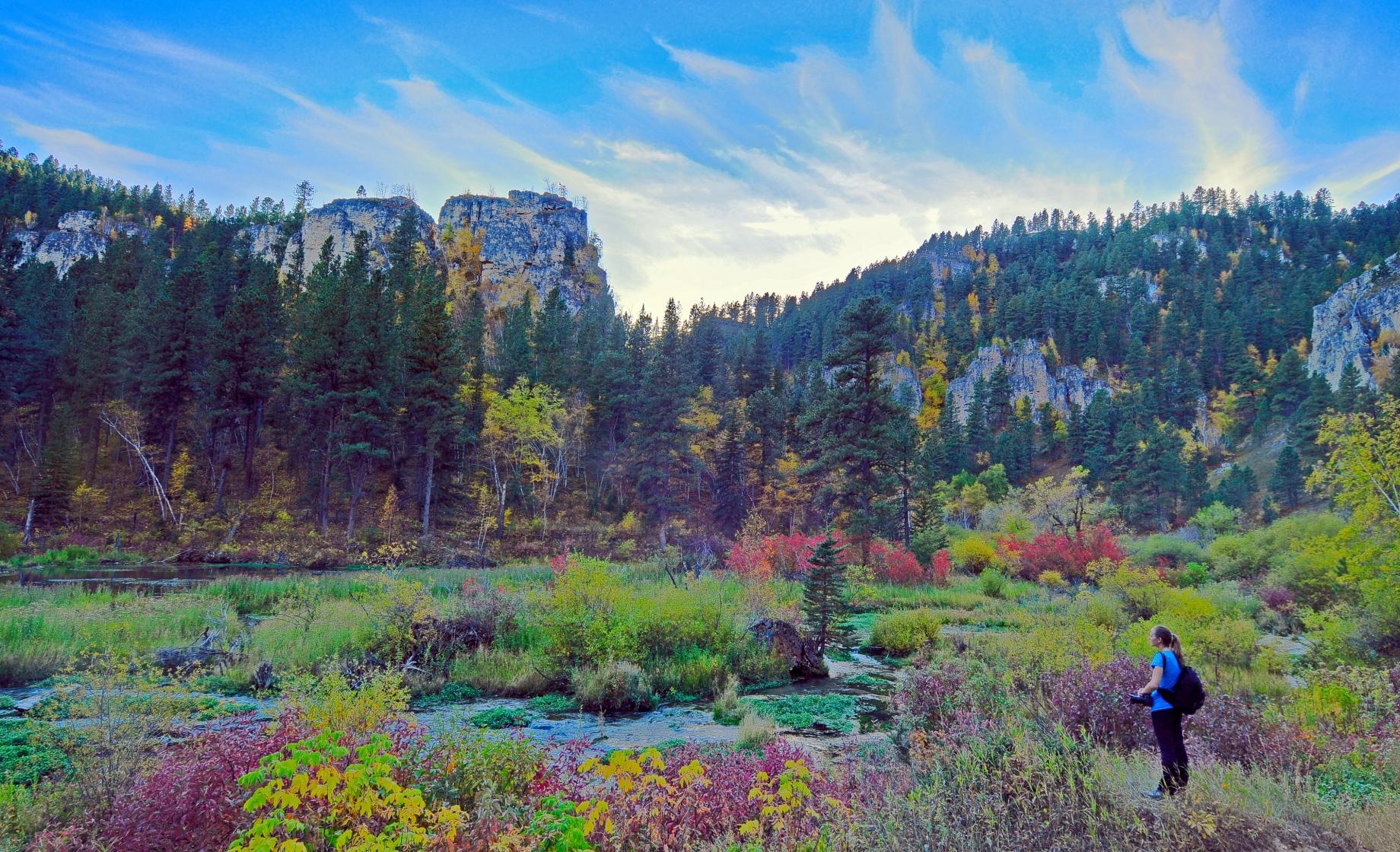 Outdoor adventure is around every corner in the state of South Dakota.
Hiking through the Badlands, riding an ATV through the Black Hills or boating on one of many lakes and rivers that flow through the state. No matter the season or location in South Dakota, outdoor activities are aplenty.
(7/19/2019) The large amount of moisture received in the Black Hills National Forest in recent weeks has led to adverse effects on select areas, causing the temporary closure of certain Forest Service roads, trails, boat docks, and recreational areas until normal conditions are restored. These closures are in place to ensure the safety of the public as well as protect valuable natural resources. For the latest updates on these closures, please visit the Black Hills National Forest website.