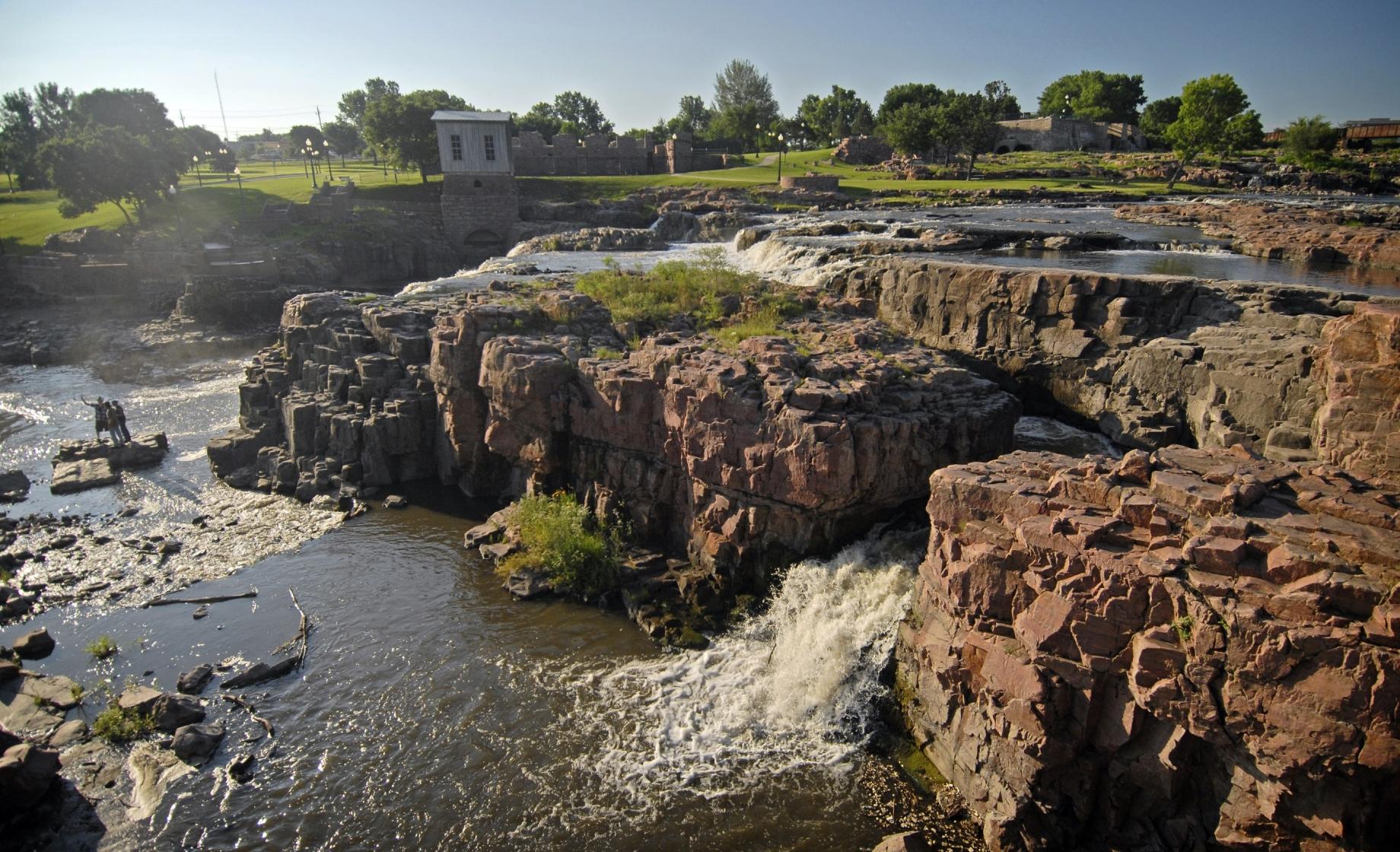 If you like rock formations, you'll love…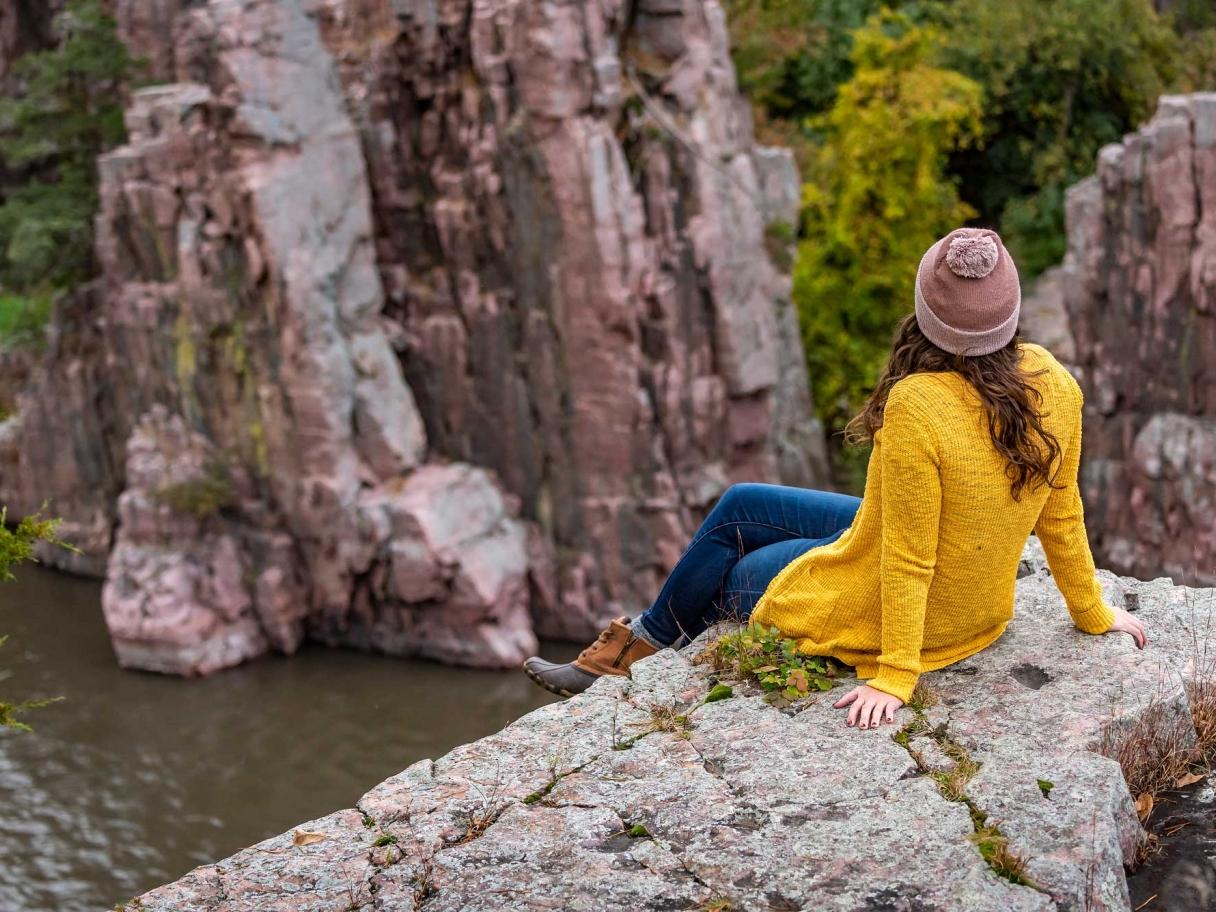 Palisades State Park
Garretson
The Sioux quartzite formations that tower above Split Rock Creek keep people coming back to this southeast South Dakota park. The creek carved a gorge through the rock, making cliffs on each side (and great climbing right off the water, if you're into that). Everyone from photographers to climbers love the area that's easy to explore – and even easier to enjoy.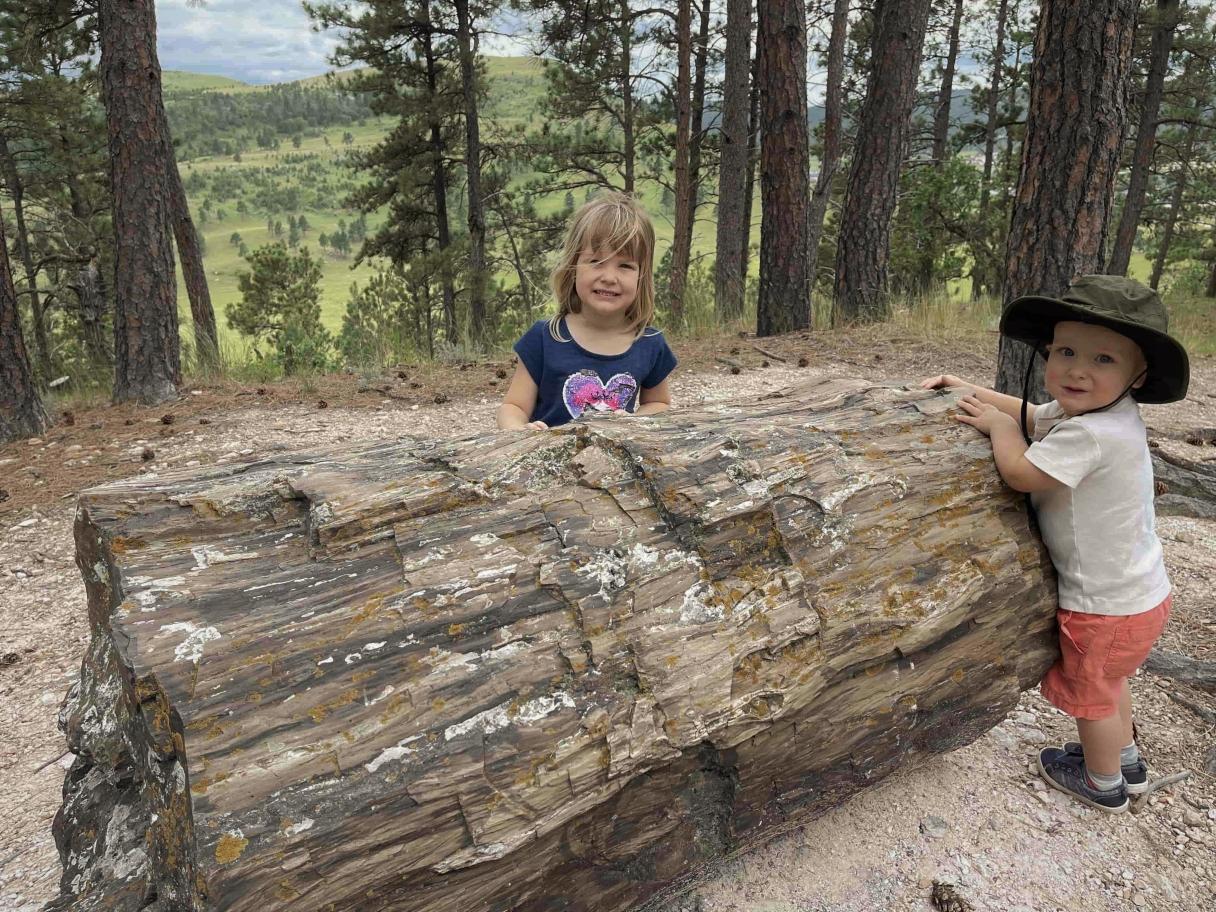 Petrified Forest at Elk Creek Resort
Piedmont
Take a rare opportunity to stroll through a live and petrified forest full of geological wonder. See trees and animals that turned to stone before you explore the museum. There are even camping options (RV, tent, and cabins), and you get a free tour with any lodging choice.
If you like scenic drives, you'll love…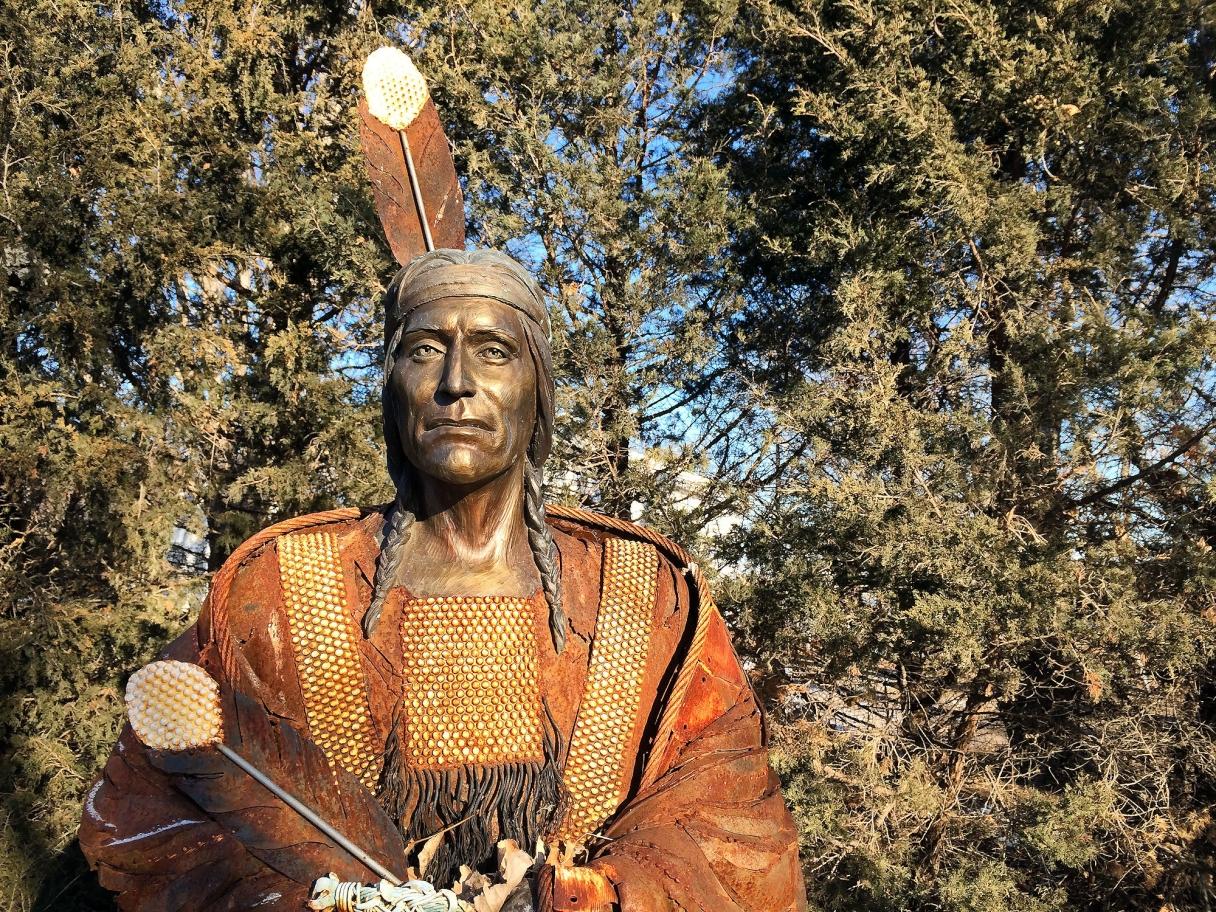 Highway 12 – Yellowstone Trail
Northern South Dakota
People thought J.K. Parmley was crazy when he wanted to construct the Yellowstone Trail. Parmley got the last laugh, as his creation now takes people from the eastern border of South Dakota to Lemmon. Along the way, drivers can see Waubay National Wildlife Refuge, the outdoor art of Granary Rural Cultural Center, and monuments to Sakakawea and Sitting Bull before ending up in the small and vibrant town of Lemmon.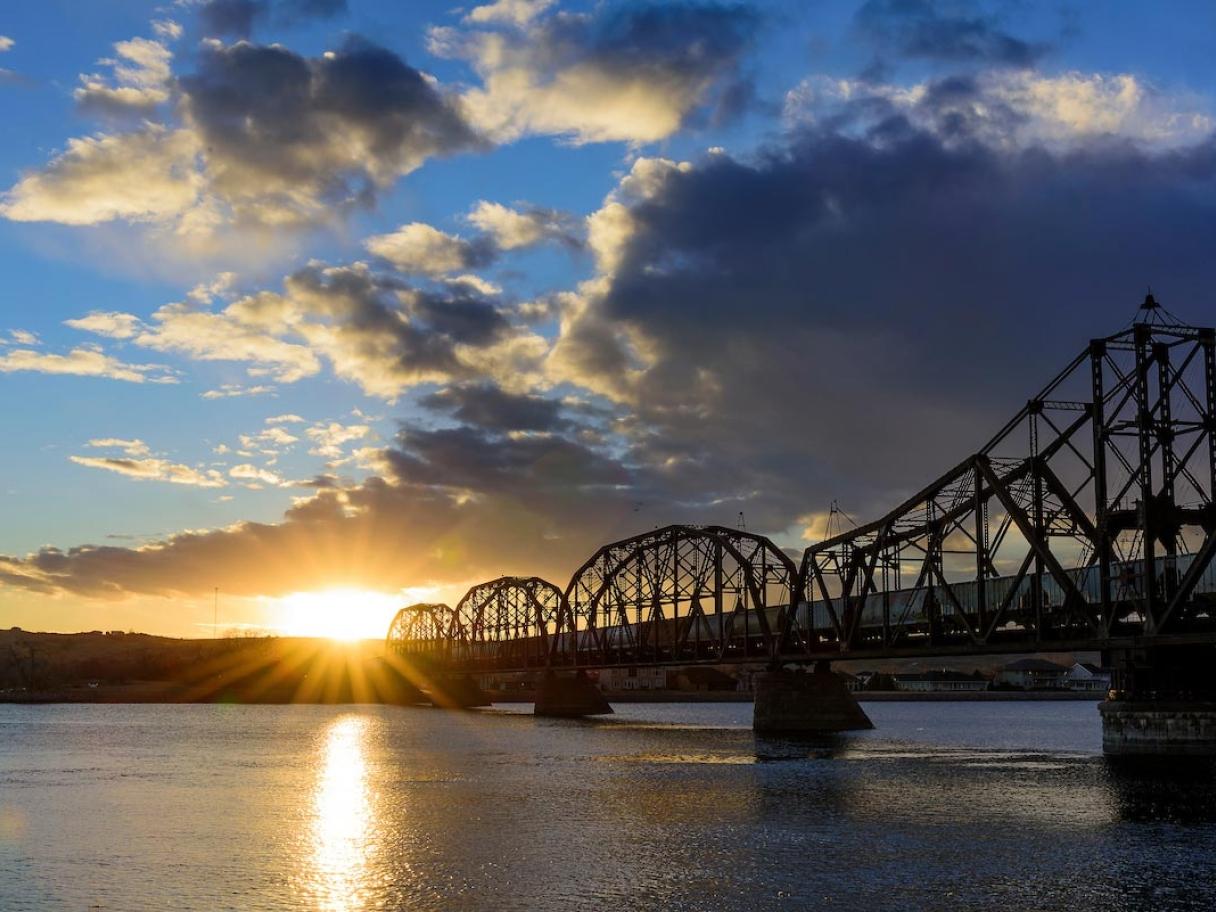 Highway 14 – Black to Yellow Trail
Eastern South Dakota
Start or end at the Minnesota border for a drive with open skies and prairies – and a lot of chances to make unique adventure memories. From the patriotic statues of Arlington to the river views in Pierre and the legendary Wall Drug, you're sure to find beauty, history, and some tasty treats along this scenic drive.
If you like hiking, you'll love…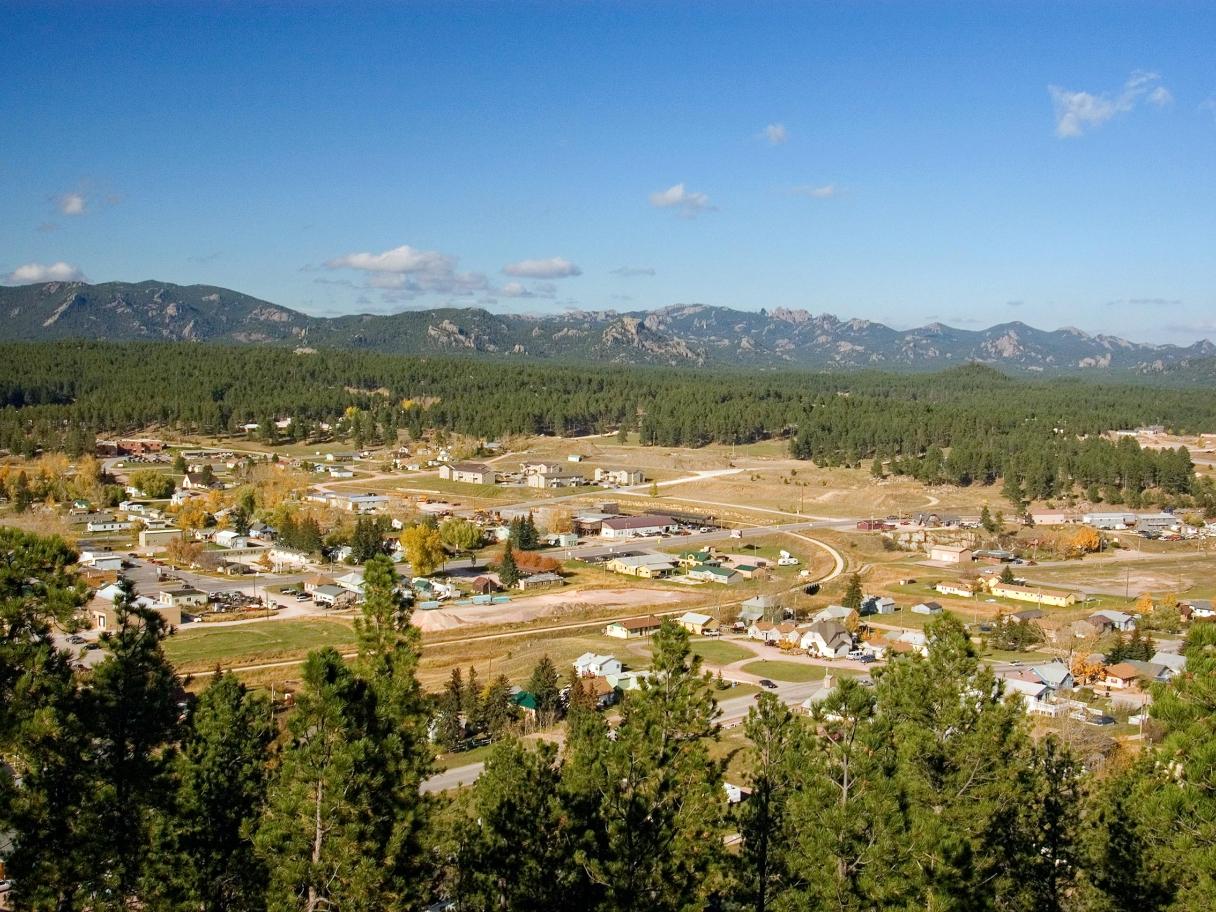 Custer Skywalk
Custer
Starting at the south end of Sixth Street in Custer, this trail will take you to magnificent views of Custer and the scenic Cathedral Spires. Don't miss the historic sign that bears the town's name.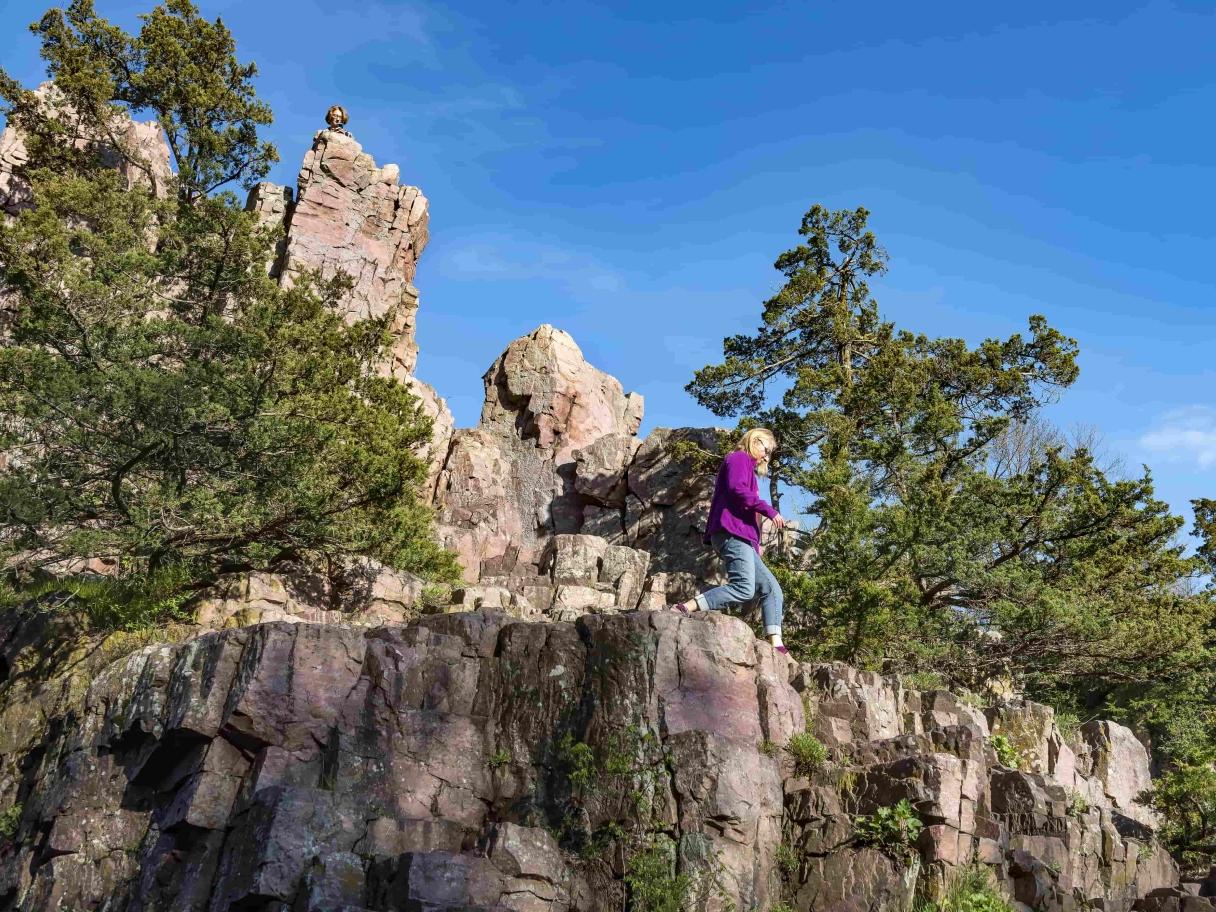 King & Queen Trail
Garretson
Yeah, Palisades State Park is so nice that we mentioned it twice. There are several trails available, but the 0.5-mile King & Queen Trail is beloved for taking folks through the heart of the park's most dramatic geological formations. Take in vertical quartz walls. Keep an eye out for wildlife like raccoons, turkey, whitetail deer, and maybe even beaver!
If you like big views, you'll love…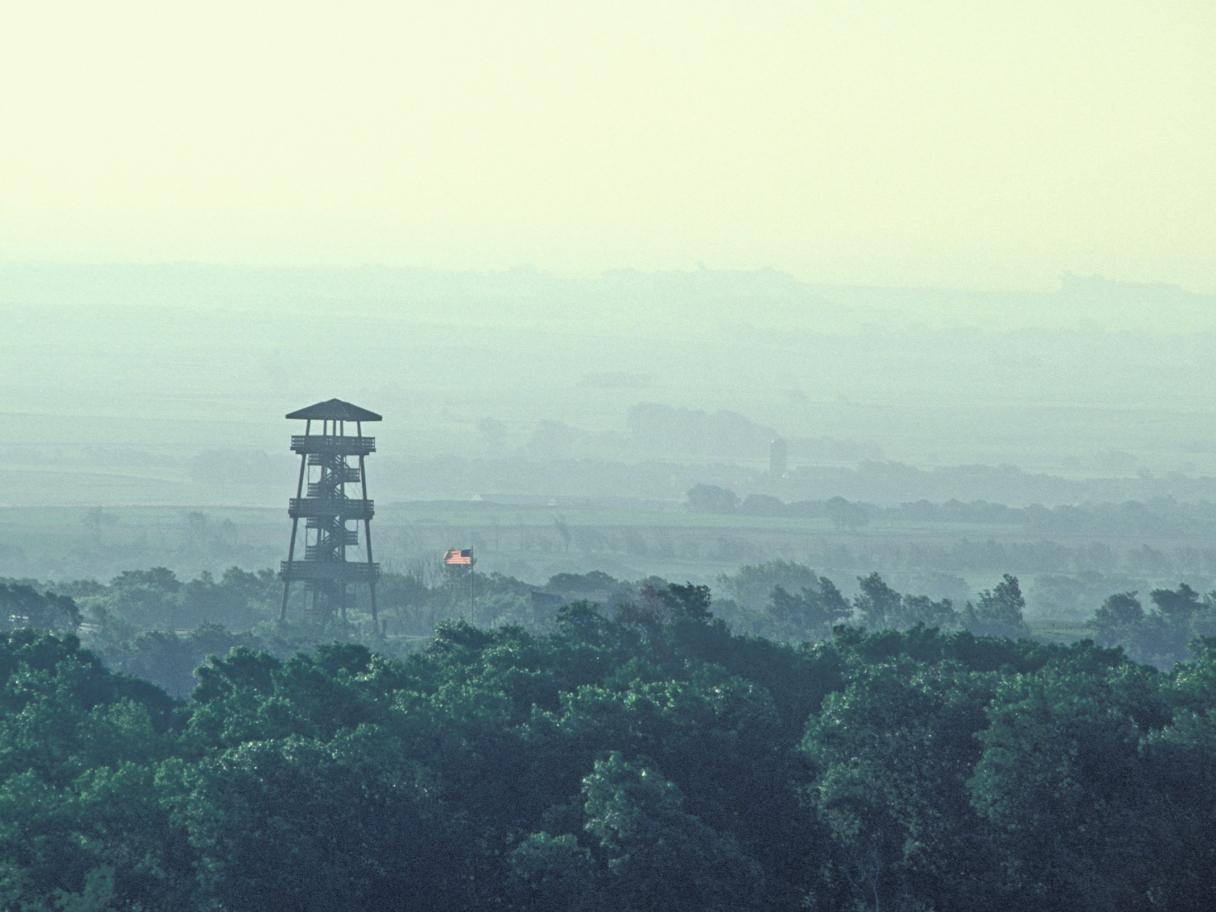 Nicollet Tower
Rural Sisseton
Named for Joseph N. Nicollet, a French mapmaker who explored northeast South Dakota in the 1830s, this 80-foot tower offers a three-state view that's as captivating as it is expansive.
Falls Park
Sioux Falls
An average of 7,400 gallons of water drops 100 feet over the course of these falls ever second. Wander the 123 acres near downtown Sioux Falls to take in the rushing water and eye-pleasing rock formations, but don't forget to take a free trip up the observation tower to look out over South Dakota's biggest city.
If you like spotting wildlife, you'll love…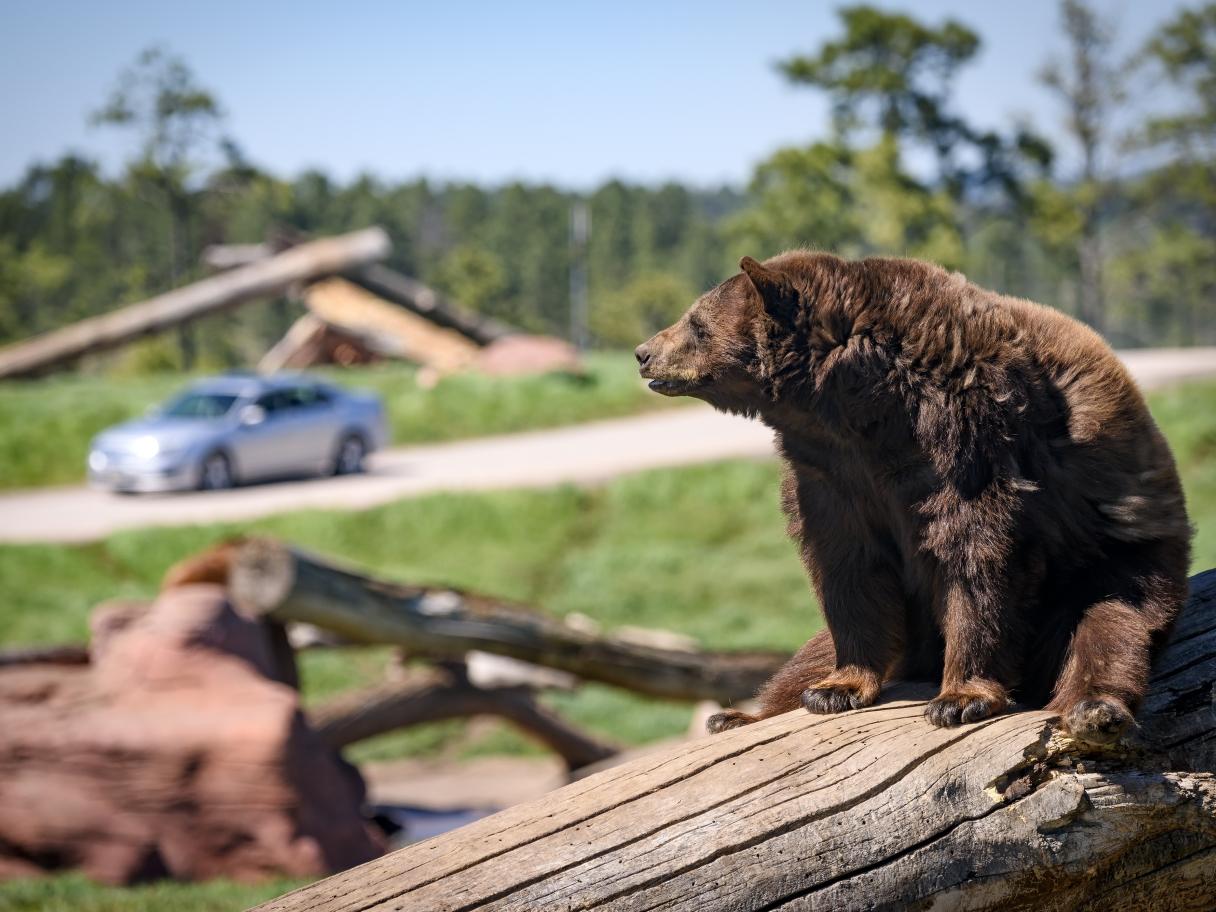 Bear Country USA
Rapid City
Unless you're counting Yogi, the only place to see bears in South Dakota is the aptly named Bear Country USA. Take a slow cruise in your vehicle to see black bears, elk, mountain lions, buffalo, reindeer, and more in their natural environment. But the fun doesn't end there. When your drive is done, stroll the walking area for views of smaller animals and baby animals, including bears!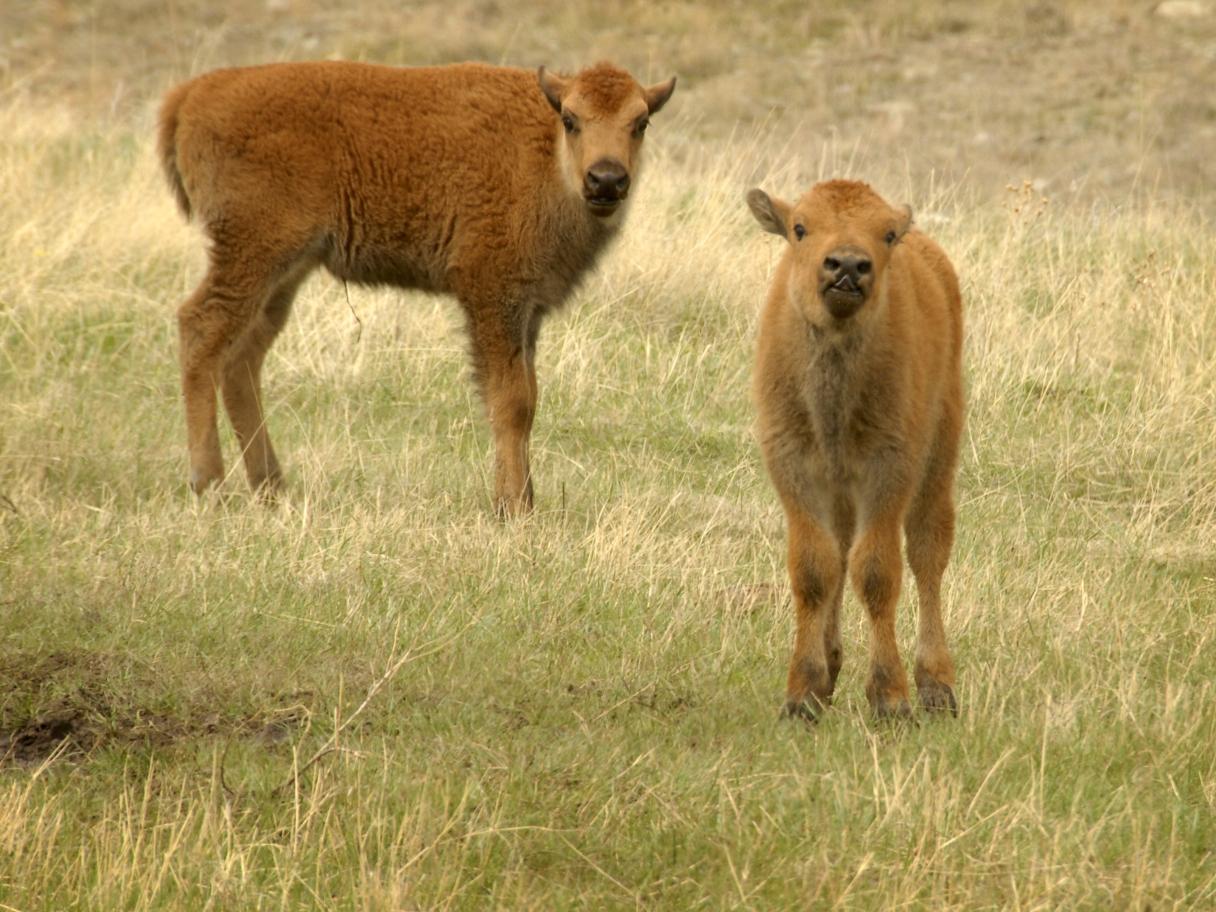 Spring's babies
Statewide
As if spring wasn't joyous enough, hitting the right spots in South Dakota may lead you to the most adorable things you've ever seen. When the first cinnamon-colored baby buffalo calf is born each spring in Custer State Park, it makes national news. Other adorable little ones include fuzzy bighorn lambs and the wobbly legs of little antelope. Click below for a full view of the cuteness that awaits.
If you like camping off the beaten path, you'll love…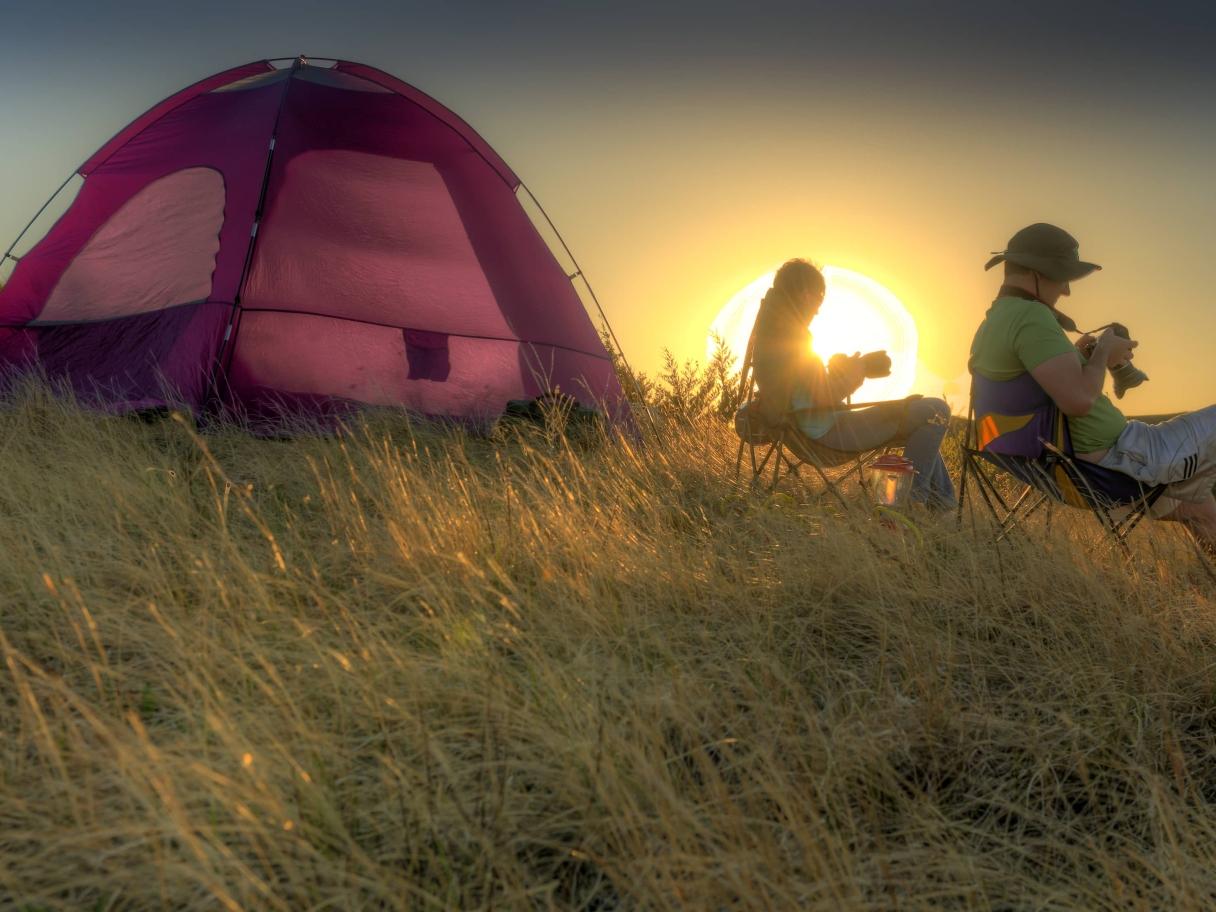 Unique Camping Spots
These aren't just any old camping spots. Take in stunning views on the third-highest mountain in the Black Hills from Bear Mountain Hill Top, a night under the stars along the shores of Missouri River at Dude Ranch Lakeside Use Area, and truly unique experiences at other one-of-a-kind spots across the state.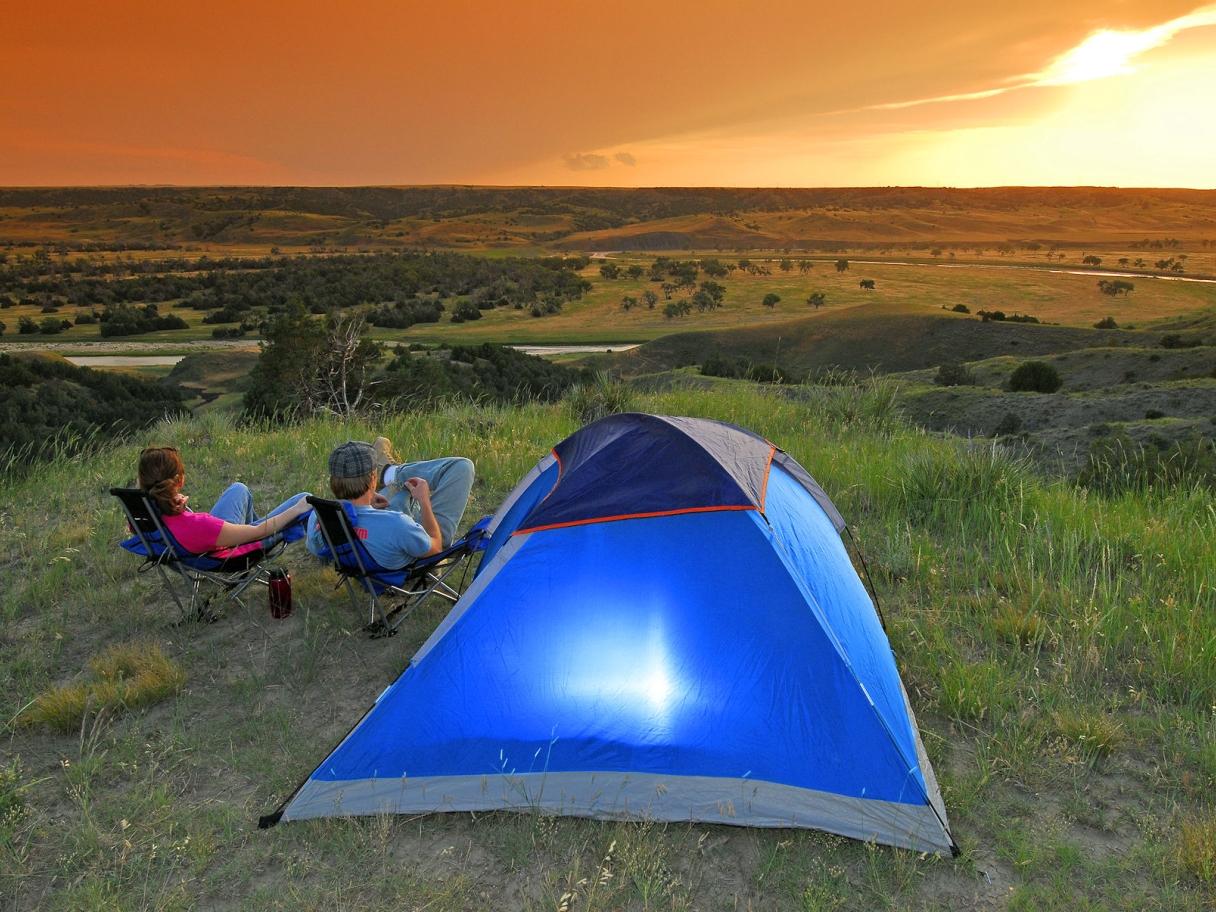 Dispersed & Backcountry Camping
You've probably seen or heard of the Badlands, but did you know you could camp there? Like, almost anywhere? As long as you're 100 feet from water, road or trails, the options are yours. And that's only one of the amazing spots that are definitely off the beaten path.