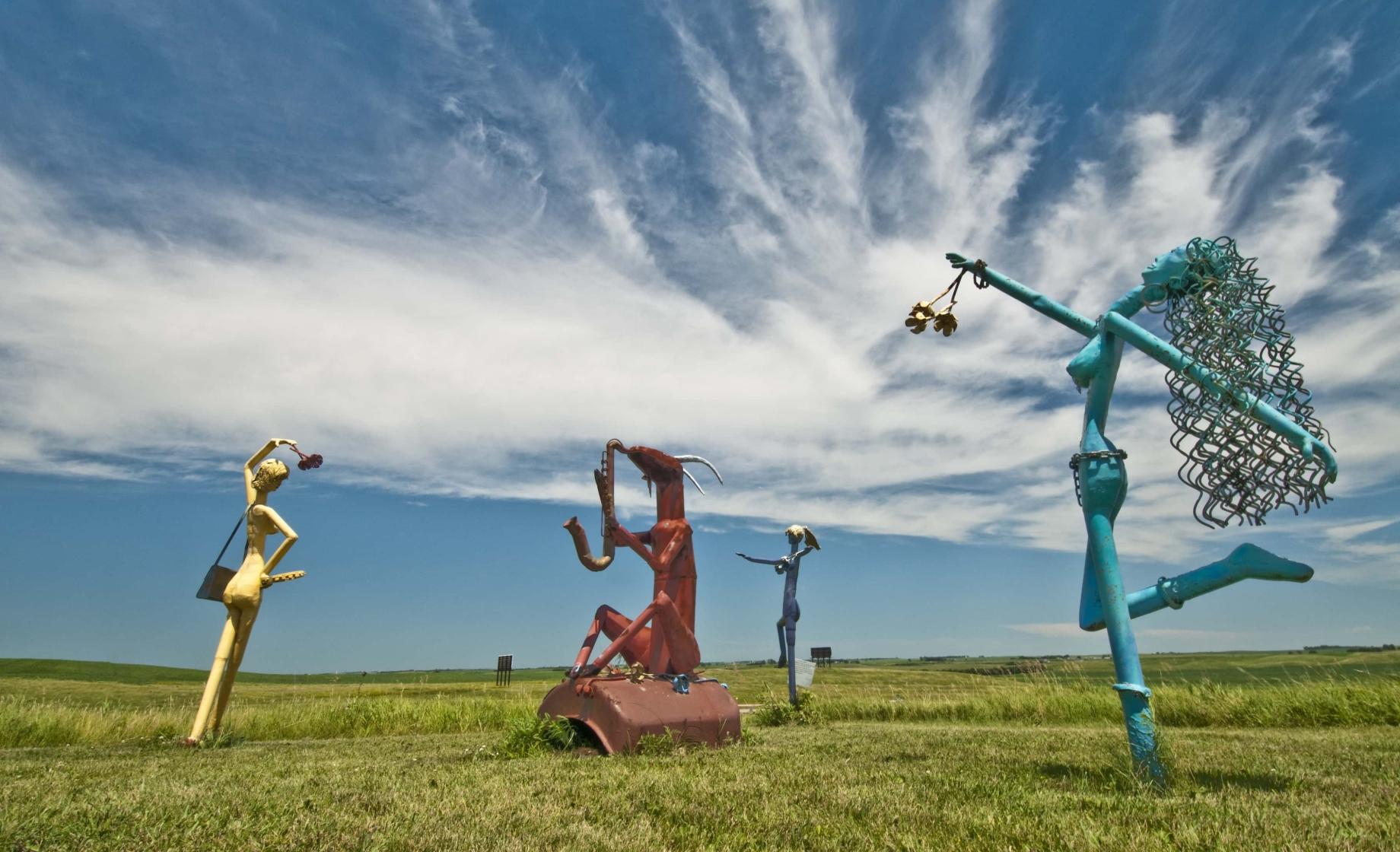 When it comes to classic roadside attractions, South Dakota boasts some of the best, including Wall Drug and the World's Only Corn Palace. Nostalgic, kitschy and even hokey at times, our roadside stops are one-of-a-kind experiences definitely worth a snapshot (or twelve) for those social media vacation posts.
INTERSTATE 90
An east-to-west trip on Interstate 90 will bring you face to face with giant buffalo, dinosaurs and jackalope. Even the Interstate Information Centers along the way get into the act with oversized concrete teepees that are listed on the National Register of Historic Places.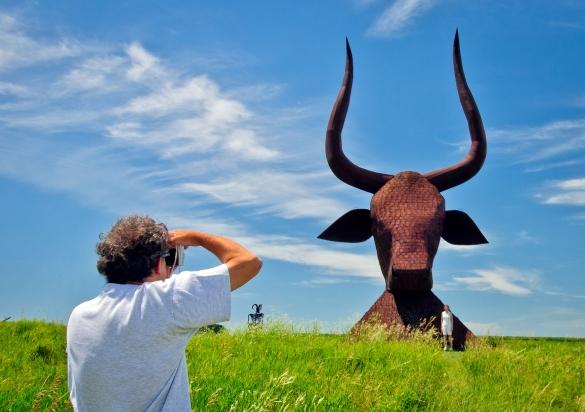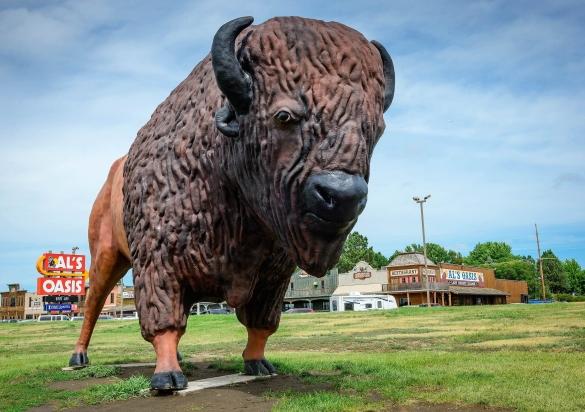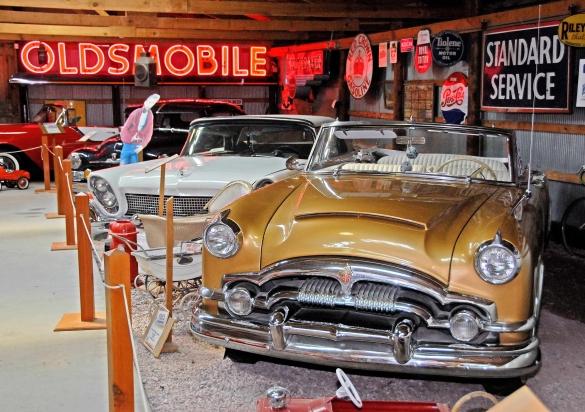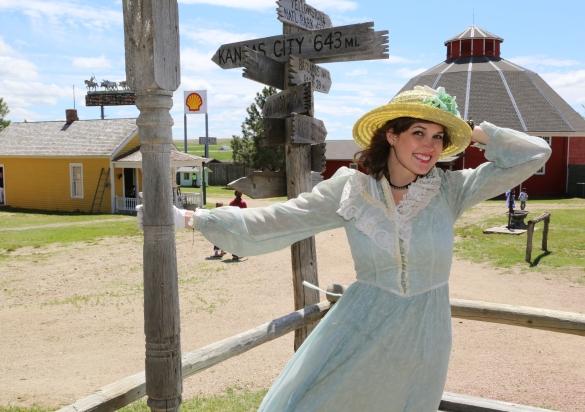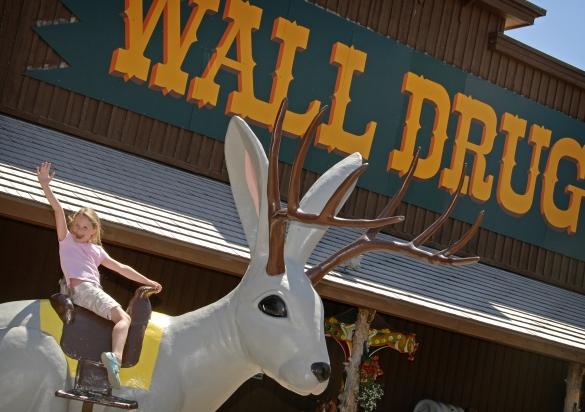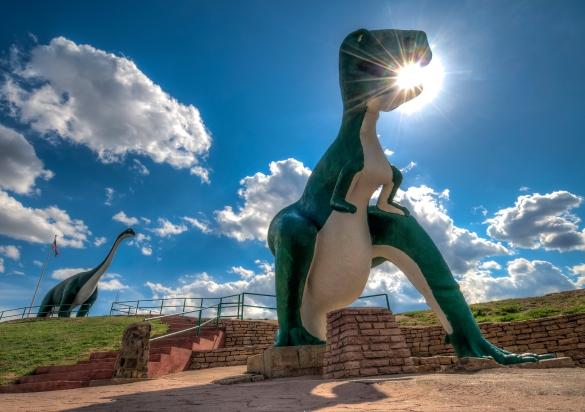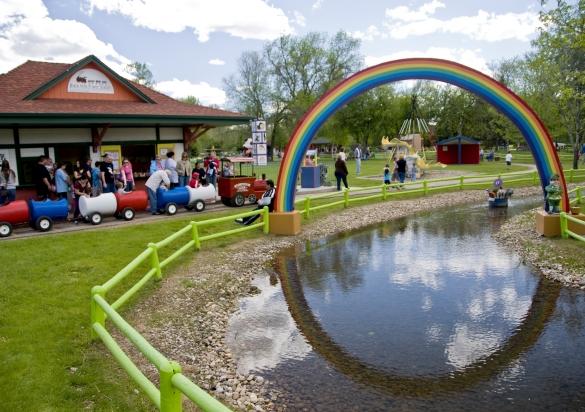 Also worth a stop...
Mitchell, Exit 332 – A saddled jackalope statue at the Thunderbird Lodge just begs to be ridden.
Cactus Flat, Exit 131 - Just a mile south of Interstate 90 is the Ranch Store and its World's Largest Prairie Dog, along with a sizable population of real prairie dogs. Another 1.5 miles south is Prairie Homestead, an original sod house and farm where visitors can envision pioneering life on the frontier. Both the Ranch Store and Prairie Homestead are open late May through mid-September.
Wall, Exit 110 – The Wall Drug dinosaur—a full-sized concrete brachiosaurus—beckons drivers from a hillside overlooking Interstate 90.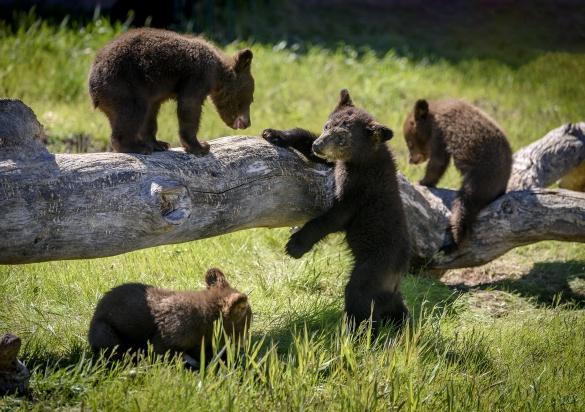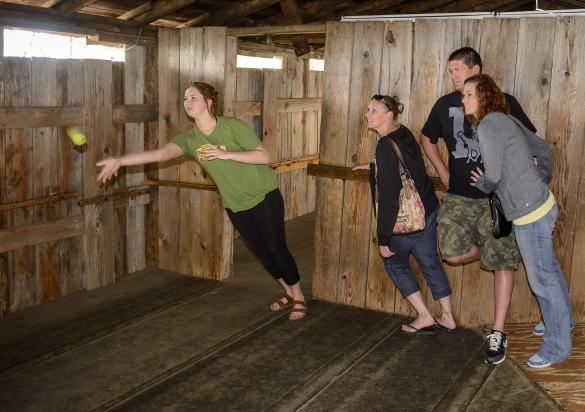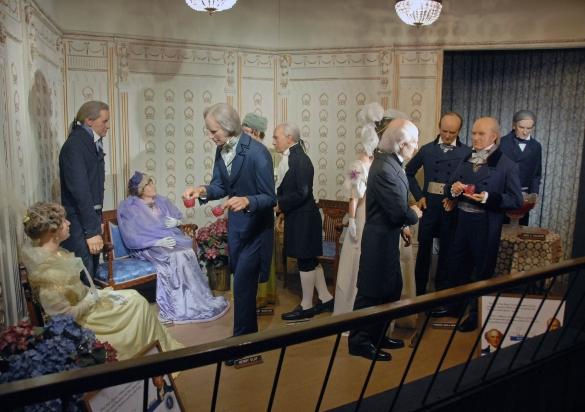 AROUND THE STATE